Director dealings: Wizz chief sells £5.1m of shares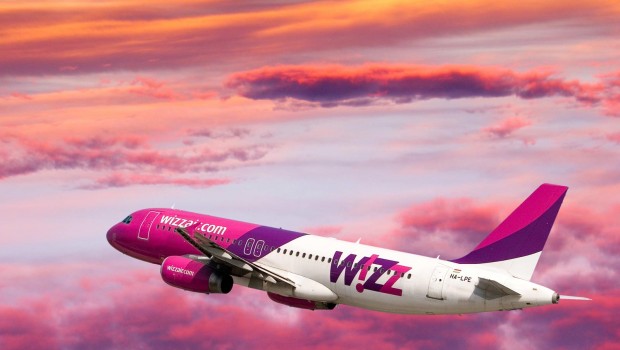 Wizz Air chief executive Jozsef Váradi, one of the founders of the company in 2003, has parachuted off £5.1m of his shares in the budget eastern Europe-focused airline as the industry faces a pricing squeeze.
Varadi, a former Procter & Gamble sales director turned CEO of Hungary's state airline, sold 300,000 shares at 1,700p apiece, the company announced on Tuesday.
Last month Wizz cut its underlying net profit guidance for the full year but Varadi still said it looked like "a very good year" for the company and remained excited about its prospects for the next financial year.
Váradi said at the time that Wizz was on track to strengthen its position during 2017 financial year through continued growth in our core markets and expansion of the network.
"We expect to grow capacity in terms of ASKs at 20% for the current financial year which is at the higher end of our previous guidance of 18% - 20%. And the current environment of very low fares and increasing fuel prices presents excellent trading conditions for Wizz Air to continue securing its market leadership position while maintaining industry leading profitability."
However, lower fuel prices continue to feed through to lower airfares, a trend which looks set to continue well into 2017. In addition, the group's operations this winter have been disrupted by unusually severe weather conditions in CEE.
March's traffic figures showed Wizz Air enjoyed a 21.8% rise in passenger numbers for February to 1.72m, or on a rolling 12-month basis, by 19% to 23.44m.
The load factor – which gauges how full the planes actually are – rose 5.5 percentage points to 91.9%.
In February, Wizz Air announced 12 new routes to and from Macedonia, Latvia, the UK, Bulgaria, the Czech Republic, Georgia, Hungary and Poland, as well as establishing its 28th base at London Luton airport with a fourth new Airbus A320 aircraft which will be deployed to Skopje in Macedonia.
Top Director Buys
Character Group (CCT)
Director name: Crouch,Clive
Amount purchased: 9,803 @ 515.00p
Value: £50,485.45

Character Group (CCT)
Director name: Dowding,Mark
Amount purchased: 2,705 @ 514.28p
Value: £13,911.34

Charles Stanley Group (CAY)
Director name: Teper,Gary
Amount purchased: 48 @ 313.00p
Value: £150.24

Charles Stanley Group (CAY)
Director name: Coutts,Ben Money
Amount purchased: 47 @ 313.00p
Value: £147.11


Top Director Sells
Wizz Air Holdings (WIZZ)
Director name: Varadi,Jozsef
Amount sold: 300,000 @ 1,700.00p
Value: £5,100,000.00

Arrow Global Group (ARW)
Director name: Memmott ,Robert
Amount sold: 135,086 @ 324.25p
Value: £438,016.36

Legal & General Group (LGEN)
Director name: Zinkula,Mark
Amount sold: 63,815 @ 250.30p
Value: £159,728.95