Director dealings: Wizz Air chief executive dumps nearly £5.5m worth of shares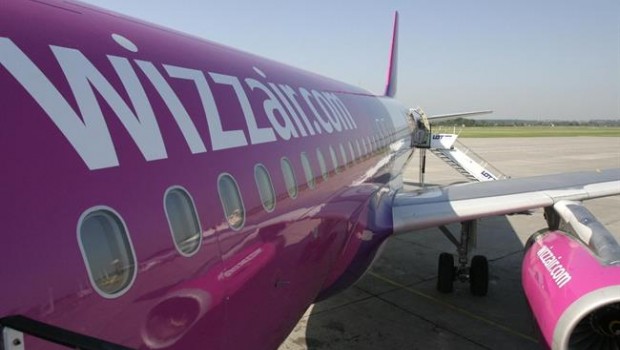 Vaxco Holdings, a Malta-based holding company associated with Wizz Air chief executive Jozsef Varadi, disposed of 150,000 ordinary shares in the budget airline on Thursday, picking up nearly £5.5m in the process.
Vaxco offloaded its Wizz shares at 3,632.00p each, totalling £5,447,999.95.
When turning in its quarterly results on 31 January, Wizz Air said it had benefitted from struggles seen at other budget airlines, leading it to grow quicker than expected.
Varadi claimed the collapse of Monarch had allowed Wizz to expand operations at London Luton airport, and up capacity into Vienna after Air Berlin went into administration.
"We are growing more than what we would have expected even six months ago," he said at the time.
Wizz maintained its outlook for a full-year net profit of around €265m to €280m.
At 1450 GMT, the shares were down 1.67% to 3,564,60p.
Top Director Buys
Oxford Instruments (OXIG)
Director name: Barkshire,Ian
Amount purchased: 6,000 @ 753.00p
Value: £45,180.00

Oxford Instruments (OXIG)
Director name: Thomson,Alan M
Amount purchased: 5,000 @ 761.00p
Value: £38,050.00

Mkango Resources (MKA)
Director name: Linfield,Derek
Amount purchased: 351,909 @ $C0.15
Value: $C31,089.20

Oxford Instruments (OXIG)
Director name: Hill,Gavin
Amount purchased: 4,000 @ 738.00p
Value: £29,520.00

Ubm (UBM)
Director name: Lock,Greg
Amount purchased: 1,876 @ 919.50p
Value: £17,249.82

Brewin Dolphin Holdings (BRW)
Director name: Miller,Simon Edward Callum
Amount purchased: 5,000 @ 344.10p
Value: £17,205.00

Oxford Instruments (OXIG)
Director name: Hill,Gavin
Amount purchased: 1,500 @ 732.00p
Value: £10,980.00

Ubm (UBM)
Director name: McConnell ,John
Amount purchased: 761 @ 919.50p
Value: £6,997.39

Ubm (UBM)
Director name: McDowell,Mary
Amount purchased: 592 @ $12.74
Value: $5,620.95

Ubm (UBM)
Director name: Shineman,Trynka
Amount purchased: 589 @ $12.80
Value: $5,620.40

Ubm (UBM)
Director name: Wei ,David
Amount purchased: 585 @ 919.50p
Value: £5,379.07

Ubm (UBM)
Director name: Neil,Terry
Amount purchased: 585 @ 919.50p
Value: £5,379.07

Phoenix Global Mining Limited (di) (PGM)
Director name: Edwards-Jones,Marcus
Amount purchased: 100,000 @ 4.88p
Value: £4,875.00

Ubm (UBM)
Director name: Finegold,Warren
Amount purchased: 408 @ 919.50p
Value: £3,751.56

Record (REC)
Director name: Cullen,Steve
Amount purchased: 461 @ 48.85p
Value: £225.20

Rockhopper Exploration (RKH)
Director name: Moody,Samuel John
Amount purchased: 661 @ 22.70p
Value: £150.05

Rockhopper Exploration (RKH)
Director name: MacDonald,Stewart
Amount purchased: 661 @ 22.70p
Value: £150.05


Top Director Sells
Wizz Air Holdings (WIZZ)
Director name: Varadi,Jozsef
Amount sold: 150,000 @ 3,632.00p
Value: £5,447,999.95

Jupiter Fund Management (JUP)
Director name: Jones,Charlotte
Amount sold: 22,659 @ 513.20p
Value: £116,285.99

Morgan Advanced Materials (MGAM)
Director name: Boulton,Paul Andrew
Amount sold: 2,210 @ 339.46p
Value: £7,502.07