Director dealings: Vedanta chairman and vice chair exercise options but hold onto shares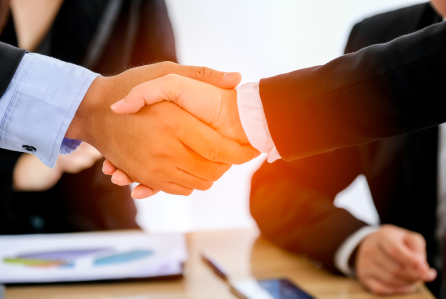 Vedanta Resources boss Anil Agarwal sold some stock in his company to cover the tax liabilities arising from the exercise of options over 203,232 shares granted under the firm's incentive schemes on 20 November, but held on to the majority of the shares.
On 21 November, the executive chairman sold 86,853 shares at a price of between 769p and 770p to pay for his taxes or £668,768.1-worth in total, the company said in a statement.
In parallel, the executive vice chairman, Navin Agarwal, sold 30,299 ordinary shares in the company on 21 November as well, collecting £232,999.31 in the process to cover the tax liabilities resulting from the exercise of options over 84,000 shares under the company's 2014 performance share plan the day before.
However, he too held on to the balance of those shares over which he had exercised options.
In the background, Vedanta's corporate family rating was upgraded from B1 to Ba3 by Moody's Investors Service on Monday after improved sales and higher production levels had been expected to lay the foundations for expansion in both earnings and cash flow.
"The upgrade of Vedanta's ratings reflects our view that the relatively benign operating environment and stabilizing commodity prices will aid in enhancing the company's EBITDA and cash flow generation," Kaustubh Chaubal, a Moody's senior analyst said.
As of 1630 GMT, shares had gained 3.03% to 798.50p.
Top Director Buys
Cropper (james) (CRPR)
Director name: Cropper,Mark A J
Amount purchased: 8,194 @ 1,647.50p
Value: £134,996.15

Inmarsat (ISAT)
Director name: Peled,Abe
Amount purchased: 8,000 @ 635.87p
Value: £50,869.60

Cenkos Securities (CNKS)
Director name: Boorman,Andrew
Amount purchased: 37,500 @ 99.65p
Value: £37,368.75

Rotork (ROR)
Director name: Lamb,Martin
Amount purchased: 11,253 @ 261.00p
Value: £29,370.33

Cenkos Securities (CNKS)
Director name: Hotson,Anthony
Amount purchased: 27,140 @ 99.65p
Value: £27,045.01

Nwf Group (NWF)
Director name: Belsham,Christopher James
Amount purchased: 15,900 @ 160.00p
Value: £25,440.00

Hunters Property (HUNT)
Director name: Jones,Edward ("Ed") Anthony
Amount purchased: 20,000 @ 44.50p
Value: £8,900.00

Scottish Mortgage Inv Trust (SMT)
Director name: Subacchi ,Paola
Amount purchased: 430 @ 462.30p
Value: £1,987.89

Personal Assets Trust (PNL)
Director name: Sharp,Jean
Amount purchased: 4 @ 40,893.10p
Value: £1,635.72

Rotork (ROR)
Director name: Davis,Jonathan
Amount purchased: 551 @ 261.00p
Value: £1,438.11

Rotork (ROR)
Director name: James ,Sally
Amount purchased: 351 @ 261.00p
Value: £916.11

Pennon Group (PNN)
Director name: Loughlin,Christopher
Amount purchased: 19 @ 780.00p
Value: £148.20

Pennon Group (PNN)
Director name: Davy ,Susan
Amount purchased: 17 @ 780.00p
Value: £132.60

On The Beach Group (OTB)
Director name: Vickerstaff,Kirsteen
Amount purchased: 26 @ 394.75p
Value: £102.63


Top Director Sells
Vedanta Resources (VED)
Director name: Agarwal,Anil
Amount sold: 60,904 @ 769.00p
Value: £468,351.76

Hiscox Limited (di) (HSX)
Director name: Childs,Roberts S
Amount sold: 30,000 @ 1,416.47p
Value: £424,940.39

Vedanta Resources (VED)
Director name: Agarwal,Navin
Amount sold: 30,299 @ 769.00p
Value: £232,999.31

Vedanta Resources (VED)
Director name: Agarwal,Anil
Amount sold: 25,949 @ 770.00p
Value: £199,807.30

Vedanta Resources (VED)
Director name: Jain,Tarun
Amount sold: 20,560 @ 769.00p
Value: £158,106.40

Norcros (NXR)
Director name: Kelsall,Nick
Amount sold: 87,473 @ 176.00p
Value: £153,952.48

Focusrite (TUNE)
Director name: Wilson ,Jeremy
Amount sold: 13,241 @ 307.00p
Value: £40,649.87

Norcros (NXR)
Director name: Kelsall,Nick
Amount sold: 19,352 @ 176.00p
Value: £34,059.52

Vedanta Resources (VED)
Director name: Kumar,Arun
Amount sold: 4,049 @ 769.00p
Value: £31,136.81

Nwf Group (NWF)
Director name: Belsham,Christopher James
Amount sold: 15,900 @ 160.00p
Value: £25,440.00

Focusrite (TUNE)
Director name: Carrol,Timothy Paul
Amount sold: 4,423 @ 307.00p
Value: £13,578.61