Director dealings: Urban and Civic director ups stake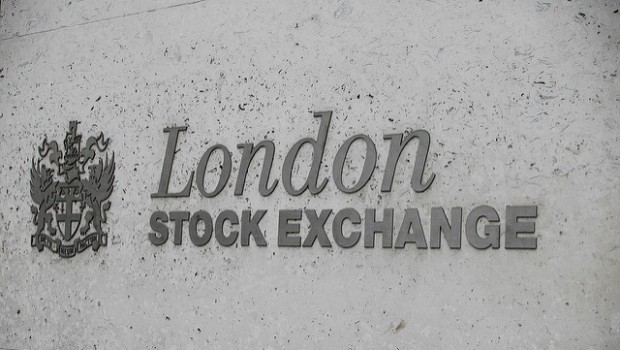 Duncan Hunter, independent non-executive director of property developer Urban and Civic, acquired 100,000 ordinary shares in the London-listed firm on Thursday.
Hunter, who is also the executive chairman over at EQL Capital, purchased the shares at an average cost of 305p for a total value of £305,000.
Urban & Civic said it wanted to double the number of sites it had in development.
When turning in its results for the six months to 31 March, Urban and Civic's net asset value had expanded to £458.8m, up 4.3% from 30 September 2017.
The developer recorded a pre-tax profit of £10.1m, up from £4.2m a year earlier, due to increased housing sales and its disposal of the Hampton Hotel at Stansted Airport.
As of 1625 BST, UANDC shares had grown 0.56% to 1.70p.
Top Director Buys
Urban&civic (UANC)
Director name: Hunter,Duncan
Amount purchased: 100,000 @ 305.00p
Value: £305,000.00

Aggregated Micro Power Holdings (AMPH)
Director name: Burrell,Richard
Amount purchased: 15,000 @ 100.00p
Value: £15,000.00

Cadence Minerals (KDNC)
Director name: Suckling,Andrew
Amount purchased: 500,000 @ 2.60p
Value: £13,000.00

Pci-pal (PCIP)
Director name: Forsyth,Geoffrey
Amount purchased: 31,018 @ 31.50p
Value: £9,770.67

Pci-pal (PCIP)
Director name: Barham,James
Amount purchased: 19,055 @ 32.70p
Value: £6,230.98

Informa (INF)
Director name: Wright,Gareth
Amount purchased: 217 @ 830.86p
Value: £1,802.97

Informa (INF)
Director name: Carter,Stephen A
Amount purchased: 216 @ 830.86p
Value: £1,794.66

Schroders (SDR)
Director name: Keers,Richard
Amount purchased: 8 @ 3,255.68p
Value: £260.45

Schroders (SDR)
Director name: Harrison ,Peter
Amount purchased: 7 @ 3,255.68p
Value: £227.90

United Utilities Group (UU.)
Director name: Houlden,Russ
Amount purchased: 26 @ 726.73p
Value: £188.95

United Utilities Group (UU.)
Director name: Mogford,Steven L
Amount purchased: 25 @ 726.73p
Value: £181.68

United Utilities Group (UU.)
Director name: Gardiner,Simon
Amount purchased: 24 @ 726.73p
Value: £174.42

United Utilities Group (UU.)
Director name: Fraser,Steven
Amount purchased: 24 @ 726.73p
Value: £174.42

Zotefoams (ZTF)
Director name: Stirling,David
Amount purchased: 28 @ 537.20p
Value: £150.42

Zotefoams (ZTF)
Director name: McGrath ,Gary
Amount purchased: 28 @ 537.20p
Value: £150.42

Meggitt (MGGT)
Director name: Webb,Doug
Amount purchased: 27 @ 556.60p
Value: £150.28

Gocompare.com Group (GOCO)
Director name: Wrighton,Nick
Amount purchased: 111 @ 134.97p
Value: £149.82

Meggitt (MGGT)
Director name: Green,Philip Ernest
Amount purchased: 22 @ 556.60p
Value: £122.45


Top Director Sells
Macau Property Opportunities Fund Ltd. (MPO)
Director name: Russell,Christopher
Amount sold: 48,232 @ 262.00p
Value: £126,367.83

Macau Property Opportunities Fund Ltd. (MPO)
Director name: Clifton,Alan Henry
Amount sold: 19,098 @ 262.00p
Value: £50,036.76

Aggregated Micro Power Holdings (AMPH)
Director name: Burrell,Richard
Amount sold: 15,000 @ 100.00p
Value: £15,000.00