Director dealings: Tesco chairman picks up 20,000 shares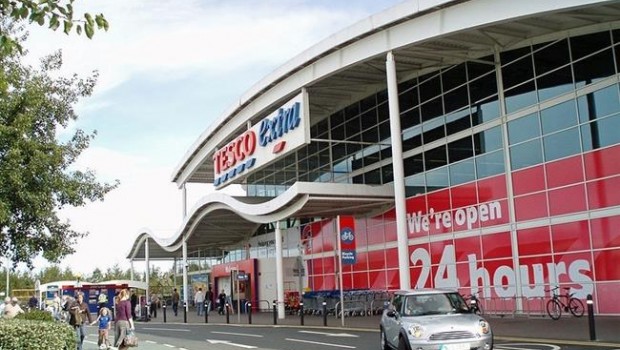 Tesco's non-executive chairman John Allan bought 20,000 shares in the supermarket giant on Thursday at a price of 187.26p each, or £37,452 in total.
Earlier in the week, Tesco reinstated its dividend payment after a three-year break with a 1.00p per share interim payout thanks to what it called an "improved business performance."
"A return of dividends has been long awaited as evidence of management faith in the turnaround and recovery," said Mike van Dulken, head of research at Accendo Markets
"However, it does nothing to hide what is worryingly pedestrian UK Q2 growth of just 0.4% for transactions and 0.3% for volumes while like-for-like sales slow to 2.1% from what may now prove a brief 2.3% peak in Q1."
Which made Van Dulken concerned as "when discounters like Aldi and Lidl continue to take market share monthly, openly competing on price (now 12.2% combined market share, +3.9pts since Jan 2015, vs TSCO's 27.8%, -1.3pts since Jan 2015)."
Overall, the analyst said there were "lots of positives, granted, but work still to do."
For the six months ended 26 August, the retailer collected £562m in pre-tax profit, an impressive 155% year-on-year increase.
Tesco also reported revenue growth, up from £27.34bn to £28.35bn twelve months later.
As of 1620 BST, Tesco stocks had started to recover from Wednesday's 2.3% skid in share price as the FTSE 100-listed firm bounced back 1.96% to 187.55p.
Top Director Buys
Tesco (TSCO)
Director name: Allan,John
Amount purchased: 20,000 @ 187.26p
Value: £37,452.00

Sqn Asset Finance Income Fund Limited (SQN)
Director name: Meader,Paul
Amount purchased: 24,000 @ 100.21p
Value: £24,050.40

London & Associated Properties (LAS)
Director name: Heller,Michael A
Amount purchased: 100,000 @ 21.50p
Value: £21,500.00

London & Associated Properties (LAS)
Director name: Heller,Michael A
Amount purchased: 100,000 @ 21.50p
Value: £21,500.00

London & Associated Properties (LAS)
Director name: Heller,Michael A
Amount purchased: 100,000 @ 21.50p
Value: £21,500.00

Zoo Digital Group (ZOO)
Director name: Kalifa ,Mickey
Amount purchased: 50,000 @ 39.00p
Value: £19,500.00

Hvivo (HVO)
Director name: Ellertson,Jaime
Amount purchased: 17,863 @ 75.00p
Value: £13,397.25

Adept Telecom (ADT)
Director name: Swaite,John Peter
Amount purchased: 3,250 @ 305.00p
Value: £9,912.50

Uil Limited (di) (UTL)
Director name: McLeland ,Warren
Amount purchased: 4,893 @ 165.00p
Value: £8,073.45

Uil Limited (di) (UTL)
Director name: Shillson,David
Amount purchased: 4,893 @ 165.00p
Value: £8,073.45

Uil Limited (di) (UTL)
Director name: Hill,Alison
Amount purchased: 4,893 @ 165.00p
Value: £8,073.45

Jupiter European Opportunities Trust (JEO)
Director name: Sutch,Andrew L
Amount purchased: 1,000 @ 701.95p
Value: £7,019.45

Plastics Capital (PLA)
Director name: Butler-Wheelhouse,Keith O
Amount purchased: 5,000 @ 117.00p
Value: £5,850.00

Hvivo (HVO)
Director name: Winschel ,James
Amount purchased: 5,333 @ 75.00p
Value: £3,999.75

Ten Entertainment Group (TEG)
Director name: Mills,Christopher H B
Amount purchased: 751 @ 180.00p
Value: £1,351.80

Alliance Trust (ATST)
Director name: Stewart,Gregor
Amount purchased: 27 @ 729.50p
Value: £196.97

Alliance Trust (ATST)
Director name: Sternberg,Karl
Amount purchased: 15 @ 729.50p
Value: £109.43


Top Director Sells
Ten Entertainment Group (TEG)
Director name: Mills,Christopher H B
Amount sold: 16,718,803 @ 180.00p
Value: £30,093,844.60

Ten Entertainment Group (TEG)
Director name: Basing,Nick
Amount sold: 225,642 @ 180.00p
Value: £406,155.59

Greggs (GRG)
Director name: Hutton,Richard
Amount sold: 24,949 @ 1,292.00p
Value: £322,341.08

Bluefield Solar Income Fund Limited (BSIF)
Director name: Rennocks,John
Amount sold: 100,702 @ 116.47p
Value: £117,292.65

Ten Entertainment Group (TEG)
Director name: Blackwell,Graham
Amount sold: 55,555 @ 180.00p
Value: £99,999.00

London & Associated Properties (LAS)
Director name: Heller,Michael A
Amount sold: 300,000 @ 21.50p
Value: £64,500.00

Bluefield Solar Income Fund Limited (BSIF)
Director name: Rennocks,John
Amount sold: 30,000 @ 116.59p
Value: £34,977.00