Director dealings: Telit chairman ups stake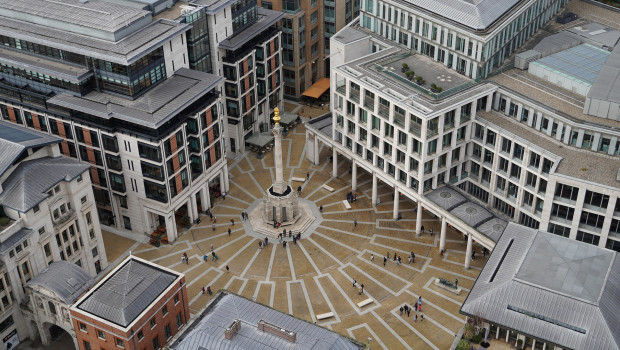 Telit Communications chairman Paolo Dal Pino purchased 135,000 ordinary shares in the AIM-listed tech firm.
Dal Pino, who replaced interim chair Simon Duffy back in June, acquired the shares at an average cost of 166.45p each, for a total value of £224,707.50.
Just last week, Telit inked a deal that will see its technology be used by telecoms group China Unicom to manage its internet-of-things devices and applications.
Dal Pino said: "Our new relationship with China Unicom is a key development in growing our IoT module and solution market share in one of the world's largest, fastest-growing economies. We are delighted to be working with China Unicom to deliver best in class IoT solutions to customers in the thriving Chinese IoT market."
As of 1640 BST, Telit shares had picked up 1.94% to 168p.
Top Director Buys
Telit Communications (TCM)
Director name: Pino,Paolo Dal
Amount purchased: 135,000 @ 166.45p
Value: £224,707.50

Brown (n.) Group (BWNG)
Director name: McMillan,Ronald
Amount purchased: 50,000 @ 120.70p
Value: £60,350.00

Genel Energy (GENL)
Director name: Whyte ,Stephen
Amount purchased: 6,642 @ 234.65p
Value: £15,585.45

Jpmorgan Asian Investment Trust (JAI)
Director name: Stagg,Richard
Amount purchased: 5,000 @ 311.20p
Value: £15,560.00

Secure Trust Bank (STB)
Director name: Forsyth,Michael Bruce
Amount purchased: 1,000 @ 1,486.50p
Value: £14,865.00

Audioboom Group (BOOM)
Director name: Maddock,Roger
Amount purchased: 500,000 @ 1.48p
Value: £7,375.00

Genel Energy (GENL)
Director name: Whyte ,Stephen
Amount purchased: 2,122 @ 235.00p
Value: £4,986.70

Kingswood Holdings Limited (KWG)
Director name: Kaplan,Darryl
Amount purchased: 24,800 @ 16.75p
Value: £4,154.00

Murray Income Trust (MUT)
Director name: Eastment,Stephanie
Amount purchased: 575 @ 721.04p
Value: £4,145.98

Coca-cola Hbc Ag (cdi) (CCH)
Director name: Bogdanovic,Zoran
Amount purchased: 162 @ 2,352.48p
Value: £3,811.02

Audioboom Group (BOOM)
Director name: Tobin,Michael
Amount purchased: 250,000 @ 1.45p
Value: £3,625.00

Coca-cola Hbc Ag (cdi) (CCH)
Director name: GUSTAVSSON,JAN
Amount purchased: 102 @ 2,352.48p
Value: £2,399.53

Coca-cola Hbc Ag (cdi) (CCH)
Director name: Imellos,Michalis
Amount purchased: 49 @ 2,352.48p
Value: £1,152.72

Coca-cola Hbc Ag (cdi) (CCH)
Director name: PAREZANOVIC,SANDA
Amount purchased: 35 @ 2,352.48p
Value: £823.37

Alliance Trust (ATST)
Director name: Sternberg,Karl
Amount purchased: 31 @ 770.07p
Value: £238.72

Severfield (SFR)
Director name: Sanderson,Mark
Amount purchased: 215 @ 69.98p
Value: £150.46

Severfield (SFR)
Director name: Cochrane,Ian
Amount purchased: 179 @ 69.98p
Value: £125.26

Severfield (SFR)
Director name: Dunsmore,Alan
Amount purchased: 179 @ 69.98p
Value: £125.26

Jpmorgan Asian Investment Trust (JAI)
Director name: Gould,Ronald
Amount purchased: 40 @ 312.00p
Value: £124.80


Top Director Sells