Director dealings: Spouse of BATS director sells stock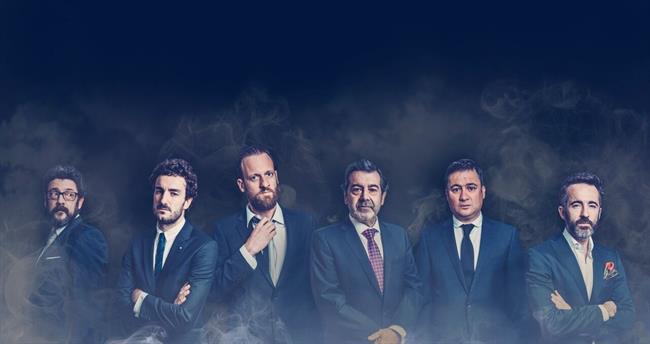 The spouse of Ricardo Oberlander, British American Tobacco's regional director for the Americas, sold some of her shares on Friday.
Mrs. Oberlander let go of 6,000 shares at an individual price of 5000p, for a total transaction amount of £300,000.
Her sale came less than a fortnight after the company told investors that the business had continued to "perform well" during the second half of its financial year and that trading for the period was in-line with management's expectations.
In the background, on 18 December analysts at Berenberg revised their target price for the shares higher, telling clients that US Republicans' proposed tax cuts plans "raised a significant number of complications" but that few were expected to apply to the company and that they did not believe that BATS would be forced to repatriate cash.
Hence, they also marked up their estimates for the company's profits as they reduced their assumptions for the group's underlying rate of taxes from roughly 33% to about 27%, which in turn would entail higher dividend payouts.
"While the bill raises a significant number of complications, few are expected to apply to BAT since we do not believe that interest costs of its total US debt will breach the 30% of EBITDA cap proposed by the bill."
Berenberg raised its target price for the stock from 5575p to 5720p and reiterated a recommendation to 'buy'.
The transaction came as the shares were trading just above their 200-day moving average.
Top Director Buys
Rit Capital Partners (RCP)
Director name: Rothschild,Lord Jacob
Amount purchased: 2,555 @ 1,960.00p
Value: 50,078.00£

(CREO)
Director name: Hancock,Christopher Paul
Amount purchased: 36,664 @ 69.50p
Value: 25,481.48£

Franchise Brands (FRAN)
Director name: Poutney,David
Amount purchased: 50,821 @ 50.00p
Value: 25,410.50£

Rainbow Rare Earths Limited Npv (RBW)
Director name: Eales,Martin
Amount purchased: 179,000 @ 13.99p
Value: 25,042.10£

Zotefoams (ZTF)
Director name: Robertson,Doug
Amount purchased: 5,416 @ 459.00p
Value: 24,859.44£

Horizonte Minerals (HZM)
Director name: Walker,Allan
Amount purchased: 500,000 @ 4.80p
Value: 24,000.00£

Horizonte Minerals (HZM)
Director name: Walker,Allan
Amount purchased: 500,000 @ 4.80p
Value: 24,000.00£

Rose Petroleum (ROSE)
Director name: Idiens,Matthew C.
Amount purchased: 600,000 @ 3.35p
Value: 20,070.00£

Aviva (AV.)
Director name: Cross,Patricia
Amount purchased: 2,731 @ 507.00p
Value: 13,846.17£

Manchester & London Investment Trust (MNL)
Director name: Stanley,P H A
Amount purchased: 2,000 @ 447.75p
Value: 8,955.00£

Wood Group (john) (WG.)
Director name: Brown,Jann M
Amount purchased: 1,193 @ 645.00p
Value: 7,694.85£

Aviva (AV.)
Director name: Garcia,Belen Romana
Amount purchased: 790 @ 507.00p
Value: 4,005.30£

Impellam Group (IPEL)
Director name: Wilford,Alison
Amount purchased: 731 @ 547.00p
Value: 3,998.57£

Impellam Group (IPEL)
Director name: Wilford,Alison
Amount purchased: 728 @ 549.00p
Value: 3,996.72£

Scottish Mortgage Inv Trust (SMT)
Director name: Subacchi ,Paola
Amount purchased: 447 @ 445.00p
Value: 1,989.15£

Horizonte Minerals (HZM)
Director name: Fisher,William
Amount purchased: 16,000 @ 0.08$C
Value: 732.15$C

Eurocell (ECEL)
Director name: Coffey,Martyn
Amount purchased: 5,000 @ 2.16p
Value: 108.00£

Paypoint (PAY)
Director name: Wilde,Katy
Amount purchased: 14 @ 9.15$C
Value: 78.16$C

Paypoint (PAY)
Director name: Watkin-Rees,Tim
Amount purchased: 14 @ 9.15$C
Value: 78.16$C

Paypoint (PAY)
Director name: Marchant,Jon
Amount purchased: 13 @ 9.15$C
Value: 72.57$C

Paypoint (PAY)
Director name: Court,Susan
Amount purchased: 13 @ 9.15$C
Value: 72.57$C

Paypoint (PAY)
Director name: Kentleton,Rachel
Amount purchased: 13 @ 9.15$C
Value: 72.57$C

Paypoint (PAY)
Director name: Alcraft,Lewis
Amount purchased: 13 @ 9.15$C
Value: 72.57$C

Paypoint (PAY)
Director name: Taylor,Dominic
Amount purchased: 13 @ 9.15$C
Value: 72.57$C


Top Director Sells
Tullow Oil (TLW)
Director name: Heavey,Aidan
Amount sold: 343,104 @ 191.66p
Value: 657,589.69£

Tullow Oil (TLW)
Director name: Heavey,Aidan
Amount sold: 197,059 @ 191.57p
Value: 377,515.20£

British American Tobacco (BATS)
Director name: Oberlander,Ricardo
Amount sold: 6,000 @ 5,000.00p
Value: 300,000.00£

Bellway (BWY)
Director name: Honeyman,Jason
Amount sold: 3,537 @ 3,623.85p
Value: 128,175.57£

Zotefoams (ZTF)
Director name: Stirling,David
Amount sold: 28,116 @ 455.00p
Value: 127,927.81£

Tullow Oil (TLW)
Director name: McDade,Paul
Amount sold: 52,495 @ 194.25p
Value: 101,971.54£

Ashley House (ASH)
Director name: Moy,John
Amount sold: 550,000 @ 13.20p
Value: 72,600.00£

Genus (GNS)
Director name: Bitar,Karim
Amount sold: 2,192 @ 2,552.50p
Value: 55,950.80£

Rit Capital Partners (RCP)
Director name: Rothschild,Lord Jacob
Amount sold: 2,555 @ 1,959.00p
Value: 50,052.45£

Genus (GNS)
Director name: Wilson,Stephen
Amount sold: 1,625 @ 2,552.50p
Value: 41,478.12£

(CREO)
Director name: Hancock,Christopher Paul
Amount sold: 36,716 @ 69.50p
Value: 25,517.62£

Rose Petroleum (ROSE)
Director name: Idiens,Matthew C.
Amount sold: 500,000 @ 3.35p
Value: 16,725.00£