Director dealings: Spire's new CEO buys-in near 52 week lows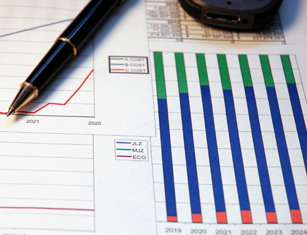 Spire Healthcare's incoming new chief Justin Ash bought into the stock of the company he will soon be running just off its 52-week lows.
Ash, who is set to take over at the helm of Spire, picked up 89,100 shares at 225.5 apiece on 29 September, for a total transaction value of £200,030, the company said in a statement.
On 14 September, the hospital operator posted a 75% drop in first-half profits after a malpractice payment and warned that second half sales and profits would be lower than expected after a decline in NHS activity over the summer.
A week later, analysts at Berenberg lowered their target for the shares again, from 300p to 270p.
"Over the past few years, Spire has utilised NHS volumes to improve productivity and thus offset cost pressures; however, the larger the reliance on the NHS (32% of H1 2017 revenues, and 38% of volumes), the greater the exposure to NHS decisions, such as reducing tariffs and referral management efforts. The latter had a significant impact on growth in July and August, resulting in lower guidance for FY 2017 as well as greater uncertainty, in our view."
Top Director Buys
Pan African Resources (PAF)
Director name: Loots ,Cobus
Amount purchased: 200,000 @ 1,274.70p
Value: £2,549,399.95

Impax Asset Management Group (IPX)
Director name: Simm,Ian
Amount purchased: 183,689 @ 142.00p
Value: £260,838.37

Spire Healthcare Group (SPI)
Director name: Ash,Justin
Amount purchased: 89,100 @ 224.50p
Value: £200,029.49

Aveva Group (AVV)
Director name: Allerton,Jennifer
Amount purchased: 6,000 @ 2,448.00p
Value: £146,880.00

Aveva Group (AVV)
Director name: Kidd ,James
Amount purchased: 2,000 @ 2,441.00p
Value: £48,820.00

Avingtrans (AVG)
Director name: McQuillan,Stephen
Amount purchased: 18,500 @ 212.00p
Value: £39,220.00

Joules Group (JOUL)
Director name: Little,Jill C
Amount purchased: 10,000 @ 267.50p
Value: £26,750.00

Aveva Group (AVV)
Director name: Humphrey,Christopher
Amount purchased: 1,000 @ 2,446.00p
Value: £24,460.00

Pearson (PSON)
Director name: Taurel,Sidney
Amount purchased: 3,528 @ $8.16
Value: $22,109.29

Itv (ITV)
Director name: Bazalgette,Peter
Amount purchased: 12,587 @ 172.40p
Value: £21,699.99

Avingtrans (AVG)
Director name: McQuillan,Stephen
Amount purchased: 9,250 @ 212.00p
Value: £19,610.00

Aveva Group (AVV)
Director name: Aiken,Philip
Amount purchased: 800 @ 2,446.00p
Value: £19,568.00

Pearson (PSON)
Director name: Score,Tim
Amount purchased: 2,610 @ 604.00p
Value: £15,764.40

Pearson (PSON)
Director name: Manwani,Harish
Amount purchased: 2,349 @ 604.00p
Value: £14,187.96

Balfour Beatty (BBY)
Director name: Moorhouse,Barbara
Amount purchased: 4,000 @ 269.20p
Value: £10,768.00

Pearson (PSON)
Director name: Corley,Elizabeth
Amount purchased: 1,111 @ 604.00p
Value: £6,710.44

Bb Healthcare Trust (red) (BBH)
Director name: Stebbing,Justin
Amount purchased: 4,153 @ 115.00p
Value: £4,775.95

Travis Perkins (TPK)
Director name: Walker,Robert M
Amount purchased: 327 @ 1,449.58p
Value: £4,740.13

Lxi Reit (LXI)
Director name: Hubbard,Stephen
Amount purchased: 4,108 @ 105.00p
Value: £4,313.40

Pearson (PSON)
Director name: Lorimer ,Linda
Amount purchased: 651 @ $8.16
Value: $4,079.69

Pearson (PSON)
Director name: Wallen,Lincoln
Amount purchased: 671 @ 604.00p
Value: £4,052.84

Lxi Reit (LXI)
Director name: Cartwright,John
Amount purchased: 3,726 @ 105.00p
Value: £3,912.30

Bb Healthcare Trust (red) (BBH)
Director name: Dixon,Josephine
Amount purchased: 3,378 @ 115.00p
Value: £3,884.70

Lxi Reit (LXI)
Director name: Smith,Colin
Amount purchased: 3,612 @ 105.00p
Value: £3,792.60

Bb Healthcare Trust (red) (BBH)
Director name: Grewal ,Randeep Singh
Amount purchased: 3,183 @ 115.00p
Value: £3,660.45

Lxi Reit (LXI)
Director name: Etherden,Jeannette Elaine
Amount purchased: 3,439 @ 105.00p
Value: £3,610.95

Travis Perkins (TPK)
Director name: Chambers,Stuart J
Amount purchased: 241 @ 1,449.58p
Value: £3,493.49

Bb Healthcare Trust (red) (BBH)
Director name: Southgate,Paul
Amount purchased: 2,989 @ 115.00p
Value: £3,437.35

Itv (ITV)
Director name: Harris,Mary
Amount purchased: 1,945 @ 172.40p
Value: £3,353.18

Itv (ITV)
Director name: Faxon,Roger
Amount purchased: 1,900 @ 175.00p
Value: £3,325.00

Pearson (PSON)
Director name: Lewis,Joshua
Amount purchased: 496 @ $8.16
Value: $3,108.34

Pearson (PSON)
Director name: Cox,Vivienne
Amount purchased: 346 @ 604.00p
Value: £2,089.84

Quarto Group Inc. (QRT)
Director name: Leaver,Marcus
Amount purchased: 1,500 @ 129.50p
Value: £1,942.50

Travis Perkins (TPK)
Director name: Anderson,Ruth
Amount purchased: 62 @ 1,449.58p
Value: £898.74

Travis Perkins (TPK)
Director name: McConville,Coline
Amount purchased: 62 @ 1,449.58p
Value: £898.74

Travis Perkins (TPK)
Director name: Rogers ,Christopher
Amount purchased: 61 @ 1,449.58p
Value: £884.24

Travis Perkins (TPK)
Director name: Redfern,Peter
Amount purchased: 56 @ 1,449.58p
Value: £811.76

Travis Perkins (TPK)
Director name: Rogers,John
Amount purchased: 47 @ 1,449.58p
Value: £681.30

Great Portland Estates (GPOR)
Director name: Courtauld,Toby
Amount purchased: 25 @ 613.89p
Value: £153.47

Great Portland Estates (GPOR)
Director name: Sanderson,Nick
Amount purchased: 25 @ 613.89p
Value: £153.47

Arrow Global Group (ARW)
Director name: Rochford,Lee
Amount purchased: 36 @ 421.40p
Value: £151.70

Arrow Global Group (ARW)
Director name: French,Tracy
Amount purchased: 36 @ 421.40p
Value: £151.70

Arrow Global Group (ARW)
Director name: Hamilton,Stewart
Amount purchased: 36 @ 421.40p
Value: £151.70

Ascential (ASCL)
Director name: Painter,Duncan
Amount purchased: 2 @ 347.70p
Value: £6.95

Ascential (ASCL)
Director name: Gradden,Mandy
Amount purchased: 2 @ 347.70p
Value: £6.95


Top Director Sells
Next Fifteen Communications (NFC)
Director name: Dyson,Tim
Amount sold: 125,000 @ 400.00p
Value: £500,000.00

Gateley (holdings) (GTLY)
Director name: Ward,Michael James
Amount sold: 328,900 @ 150.00p
Value: £493,350.00

Gateley (holdings) (GTLY)
Director name: Davies,Peter Gareth
Amount sold: 328,900 @ 150.00p
Value: £493,350.00

Kingspan Group (KGP)
Director name: Wilson,Peter
Amount sold: 13,330 @ € 35.80
Value: € 477,213.99

Impax Asset Management Group (IPX)
Director name: Simm,Ian
Amount sold: 183,689 @ 142.00p
Value: £260,838.37

Next Fifteen Communications (NFC)
Director name: Harris,Peter
Amount sold: 50,000 @ 400.00p
Value: £200,000.00

Next Fifteen Communications (NFC)
Director name: Eyre,Richard
Amount sold: 47,993 @ 400.00p
Value: £191,972.00

Gateley (holdings) (GTLY)
Director name: Smith,Neil Andrew
Amount sold: 20,000 @ 150.00p
Value: £30,000.00