Director dealings: Spire Healthcare director ups stake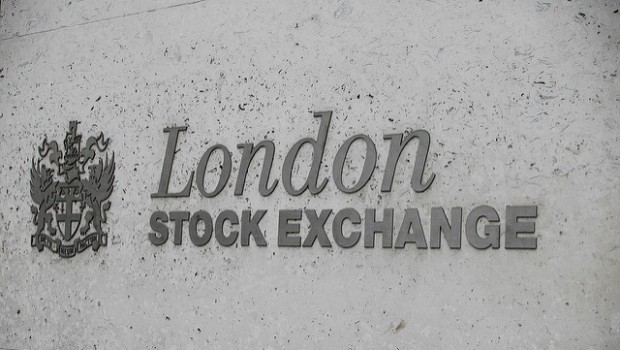 Spire Healthcare non-executive director Simon Rowlands purchased 200,000 ordinary shares in the FTSE 250-listed healthcare equipment and services provider on Monday.
Rowlands, who joined Spire back in June 2014, acquired the shares at an average price of 132.08p each, for a total value of £264,159.99.
Spire cautioned investors back in August that it expected to report "materially lower" 2018 profits amid weakness in the NHS business and increased investments.
The group then took a hit when Berenberg cut its stance on the company to 'sell' from 'buy' and slashed the price target to 120p from 290p following a profit warning.
Berenberg said the warning means it now has even less certainty of a near-term improvement in Spire's fortunes since the visibility of NHS market factors that are affecting the company's growth has declined over the last six months and cost growth has been more rapid than expected.
"Given that guidance was reiterated 10 weeks ago, operations have clearly taken a marked turn for the worse, and the lack of new guidance indicates that management is currently unable to forecast its own business."
As of 1630 GMT, Spire shares were down 5.20% to 125.80p.
Top Director Buys
Spire Healthcare Group (SPI)
Director name: Rowlands,Simon
Amount purchased: 200,000 @ 132.08p
Value: £264,159.99

Standard Chartered (STAN)
Director name: Kheraj,Naguib
Amount purchased: 38,000 @ 581.26p
Value: £220,878.42

Standard Chartered (STAN)
Director name: Viñals ,José
Amount purchased: 10,000 @ 581.58p
Value: £58,158.00

Kin And Carta (KCT)
Director name: Butterworth,Mike
Amount purchased: 51,642 @ 95.00p
Value: £49,059.90

Ceiba Investments Limited Npv (CBA)
Director name: Herring,John
Amount purchased: 40,000 @ 102.00p
Value: £40,800.00

Braemar Shipping Services (BMS)
Director name: Breuer ,Jürgen
Amount purchased: 10,300 @ 227.00p
Value: £23,381.00

Caretech Holding (CTH)
Director name: Cumming,James Stuart
Amount purchased: 5,000 @ 405.00p
Value: £20,250.00

Scotgold Resources (di) (SGZ)
Director name: Roux,Nathaniel le
Amount purchased: 50,000 @ 32.00p
Value: £16,000.00

Ariana Resources (AAU)
Director name: Villiers,Michael de
Amount purchased: 1,000,000 @ 1.32p
Value: £13,230.00

Gabelli Merger Plus+ Trust (GMP)
Director name: Scrymgeour-Wedderburn,James
Amount purchased: 1,500 @ $8.75
Value: $13,125.00

Fidelity Special Values (FSV)
Director name: Foster,Nigel
Amount purchased: 5,000 @ 260.00p
Value: £13,000.00

Fidelity Special Values (FSV)
Director name: Foster,Nigel
Amount purchased: 5,000 @ 257.80p
Value: £12,890.00

Knights Group Holdings (KGH)
Director name: Dolton,Stephen
Amount purchased: 5,000 @ 201.00p
Value: £10,050.00

Bigblu Broadband (BBB)
Director name: Tobin,Michael
Amount purchased: 10,869 @ 92.00p
Value: £9,999.48

Knights Group Holdings (KGH)
Director name: Dolton,Stephen
Amount purchased: 5,000 @ 190.00p
Value: £9,500.00

Standard Chartered (STAN)
Director name: Whitbread,Jasmine
Amount purchased: 1,000 @ 581.78p
Value: £5,817.78

Clarke (t.) (CTO)
Director name: Lanchester,David
Amount purchased: 3,650 @ 81.60p
Value: £2,978.40

Scotgold Resources (di) (SGZ)
Director name: Roux,Nathaniel le
Amount purchased: 5,000 @ 32.00p
Value: £1,600.00

Lsl Property Services (LSL)
Director name: Castleton ,Adam
Amount purchased: 59 @ 255.00p
Value: £150.45

Lsl Property Services (LSL)
Director name: Crabb,Ian
Amount purchased: 59 @ 255.00p
Value: £150.45

Lsl Property Services (LSL)
Director name: Buck,Helen
Amount purchased: 59 @ 255.00p
Value: £150.45

Marshalls (MSLH)
Director name: Clarke,Jack
Amount purchased: 33 @ 443.90p
Value: £146.49

Marshalls (MSLH)
Director name: Coffey,Martyn
Amount purchased: 33 @ 443.90p
Value: £146.49

Ultra Electronics Holdings (ULE)
Director name: Sharma,Ami
Amount purchased: 10 @ 1,449.00p
Value: £144.90

Ultra Electronics Holdings (ULE)
Director name: Pryce,Simon
Amount purchased: 10 @ 1,449.00p
Value: £144.90

Tesco (TSCO)
Director name: Stewart,Alan
Amount purchased: 63 @ 218.35p
Value: £137.56

Tesco (TSCO)
Director name: Lewis,Dave
Amount purchased: 63 @ 218.35p
Value: £137.56


Top Director Sells