Director dealings: Sky CEO offloads shares to Comcast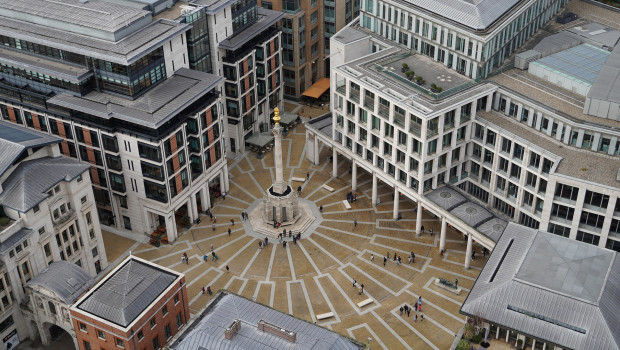 Sky chief executive Jeremy Darroch sold £13.4m of shares in the FTSE 100-listed broadcaster to new majority owner Comcast on Friday.
Darroch, who took over the top job at Sky back in 2007 and is staying on with the company under its new American owners, offloaded 775,772 ordinary shares at an average price of 1,728p. He still has shares due under the long-term incentive scheme.
Comcast became the majority owner of Sky on Tuesday after buying up all the shares held by 21st Century Fox.
The US cable group owns approximately 76.84% of Sky shares and said the conditions of its offer for the UK broadcaster have now been satisfied and its mandatory offer is also wholly unconditional.
As of 1630 BST, Sky shares had inched ahead 0.029% to 1,726.50p.
Top Director Buys
Diageo (DGE)
Director name: Ferrán,Javier
Amount purchased: 30,000 @ 2,524.95p
Value: £757,485.01

Frontier Developments (FDEV)
Director name: Mitchell,James
Amount purchased: 40,357 @ 1,142.10p
Value: £460,917.28

Breedon Group (BREE)
Director name: Ward,Pat
Amount purchased: 75,000 @ 64.70p
Value: £48,525.00

Tt Electronics (TTG)
Director name: Baunton CBE,Michael
Amount purchased: 15,802 @ 220.00p
Value: £34,764.40

Sdl (SDL)
Director name: Collinson,Glenn
Amount purchased: 6,500 @ 472.11p
Value: £30,687.15

Bigblu Broadband (BBB)
Director name: Tobin,Michael
Amount purchased: 31,578 @ 95.00p
Value: £29,999.10

Synairgen (SNG)
Director name: Marsden,Richard J
Amount purchased: 156,250 @ 16.00p
Value: £25,000.00

Anglo Pacific Group (APF)
Director name: Meier,Patrick
Amount purchased: 14,250 @ 138.00p
Value: £19,665.00

Altitude Group (ALT)
Director name: Couturier,Graeme
Amount purchased: 15,666 @ 71.49p
Value: £11,199.62

Synairgen (SNG)
Director name: Ward,John C
Amount purchased: 62,500 @ 16.00p
Value: £10,000.00

Synairgen (SNG)
Director name: Monk ,Phillip David
Amount purchased: 46,875 @ 16.00p
Value: £7,500.00

Fidelity Asian Values (FAS)
Director name: Warren,Michael
Amount purchased: 2,000 @ 359.75p
Value: £7,195.00

Paragon Entertainment Ltd (di) (PEL)
Director name: Pyrah,Mark Colin
Amount purchased: 261,193 @ 1.68p
Value: £4,388.04

Tt Electronics (TTG)
Director name: Baunton CBE,Michael
Amount purchased: 1,122 @ 229.00p
Value: £2,569.38

Tt Electronics (TTG)
Director name: Baunton CBE,Michael
Amount purchased: 1,120 @ 221.00p
Value: £2,475.20

Clarke (t.) (CTO)
Director name: Lanchester,David
Amount purchased: 2,500 @ 81.98p
Value: £2,049.50

Alliance Trust (ATST)
Director name: Samuel,Christopher
Amount purchased: 89 @ 714.00p
Value: £635.46

Charles Stanley Group (CAY)
Director name: Abberley,Paul
Amount purchased: 43 @ 356.80p
Value: £153.42

Charles Stanley Group (CAY)
Director name: Teper,Gary
Amount purchased: 42 @ 356.80p
Value: £149.86

Charles Stanley Group (CAY)
Director name: Coutts,Ben Money
Amount purchased: 42 @ 356.80p
Value: £149.86

Croda International (CRDA)
Director name: Brophy ,Tom
Amount purchased: 3 @ 4,733.00p
Value: £141.99

Croda International (CRDA)
Director name: Maiden,Jez K
Amount purchased: 3 @ 4,733.00p
Value: £141.99

Croda International (CRDA)
Director name: Foots,Steve
Amount purchased: 3 @ 4,733.00p
Value: £141.99

Jpmorgan American Inv Trust (JAM)
Director name: Collins,Alan
Amount purchased: 31 @ 437.19p
Value: £135.53


Top Director Sells
Sky (SKY)
Director name: Darroch,Jeremy
Amount sold: 775,772 @ 1,728.00p
Value: £13,405,340.69

Wandisco (WAND)
Director name: Richards,David James
Amount sold: 85,266 @ 524.08p
Value: £446,862.04

Sky (SKY)
Director name: Darroch,Jeremy
Amount sold: 1,588 @ 1,728.00p
Value: £27,440.64

Wandisco (WAND)
Director name: Aahlad ,Yeturu
Amount sold: 2,587 @ 524.08p
Value: £13,557.95

Rhythmone (RTHM)
Director name: Rothstein,Amy
Amount sold: 1,168 @ 224.66p
Value: £2,624.03

Rhythmone (RTHM)
Director name: Rothstein,Amy
Amount sold: 769 @ 224.66p
Value: £1,727.64