Director dealings: SEGRO chief executive lowers stake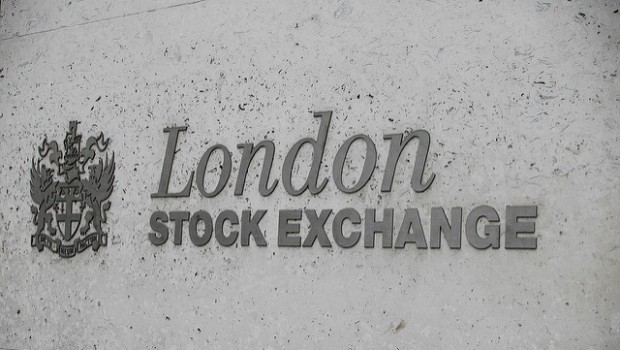 David Sleath, chief executive officer of property investment and development company SEGRO, released 179,621 shares in the firm that had been awarded to him as part of the group's long-term incentive plan.
Sleath, SEGRO's CEO since 2006, disposed of the shares on Friday with a price tag of 641.84p attached to each one for a total value of £1.15m.
SEGRO reported a strong start to the year back in April, as its first-quarter results showed the firm had secured an unprecedented amount of new headline rent, jumping to £27.3m from the £16.3m reported the year before, a record level for a single quarter.
Top Director Buys
Genel Energy (GENL)
Director name: Mr Martin Gudgeon
Amount purchased: 100,000 @ 230.00p
Value: £230,000
U And I Group (UAI)
Director name: Mr Richard Upton
Amount purchased: 45,992 @ 237.00p
Value: £109,001
Zenith Energy LTD.Com Shs NPV (DI) (ZEN)
Director name: Mr Andrea Cattaneo
Amount purchased: 1,123,068 @ 9.40p
Value: £105,568
Globaldata (DATA)
Director name: Mr Murray Legg
Amount purchased: 8,000 @ 595.00p
Value: £47,600
Direct Line Insurance Group (DLG)
Director name: Ms Jane Hanson
Amount purchased: 11,083 @ 360.90p
Value: £39,999
Top Director Sells
SEGRO (SGRO)
Director name: Mr David J R Sleath
Amount sold: 179,621 @ 641.84p
Value: £1,152,879
Hammerson (HMSO)
Director name: Mr Peter W B Cole
Amount sold: 140,543 @ 554.45p
Value: £779,241
Whitbread (WTB)
Director name: Mr Louise Smalley
Amount sold: 12,429 @ 4,245.00p
Value: £527,611
Hammerson (HMSO)
Director name: Mr David Atkins
Amount sold: 66,506 @ 550.60p
Value: £366,182
Hammerson (HMSO)
Director name: Mr Timon Drakesmith
Amount sold: 45,113 @ 551.30p
Value: £248,708
Direct Line Insurance Group (DLG)
Director name: Ms Jane Hanson
Amount sold: 26,190 @ 359.68p
Value: £94,200
Independent Inv Trust (IIT)
Director name: Mr Douglas Christopher Patrick McDougall
Amount sold: 10,000 @ 750.00p
Value: £75,000
Independent Inv Trust (IIT)
Director name: The Hon Robert J Laing
Amount sold: 10,000 @ 744.00p
Value: £74,400
Independent Inv Trust (IIT)
Director name: The Hon Robert J Laing
Amount sold: 10,000 @ 744.00p
Value: £74,400
Personal Group Holdings (PGH)
Director name: Mr David Walker
Amount sold: 3,594 @ 482.00p
Value: £17,323