Director dealings: Schroder's chairman sells another 9,822 shares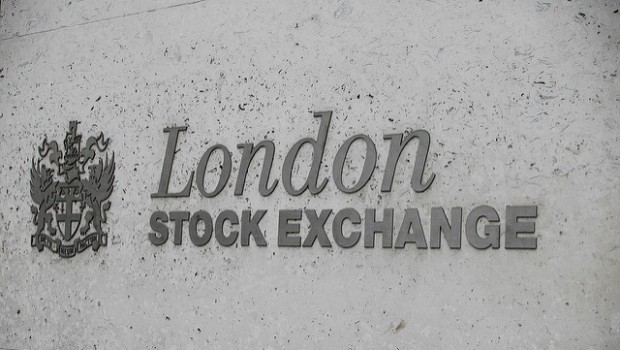 Michael Dobson, chairman of asset and wealth management firm Schroders, let go of 9,822 ordinary shares in the company on Tuesday.
The sale came to a total of £786,750.19, or 3,499.00p per share, and was finalised on the same day research analysts at Credit Suisse reiterated their 'outperform' rating on Schroders stock.
Schroders reported a £34bn increase in its assets under management back in October, topping out at £419.6bn.
Dobson, who had been the chairman of Schroders since April 2016 when he stood down from the chief executive's role he had held since November 2001, sold 213,389 shares in the company back on 11 October, pocketing £7.37m in the process.
As of 1520 GMT, shares had grown 1.09% to 3,533.00p.
Top Director Buys
British American Tobacco (BATS)
Director name: Marroco,Tadeu
Amount purchased: 2,980 @ 4,985.19p
Value: £148,558.63

Arrow Global Group (ARW)
Director name: Rochford,Lee
Amount purchased: 24,810 @ 400.00p
Value: £99,240.00

Rhi Magnesita N.v. (di) (RHIM)
Director name: Borgas,Stefan
Amount purchased: 2,150 @ 3,510.42p
Value: £75,474.03

Learning Technologies Group (LTG)
Director name: Satchell,Jonathan
Amount purchased: 100,000 @ 56.00p
Value: £56,000.00

Ultra Electronics Holdings (ULE)
Director name: Sharma,Ami
Amount purchased: 846 @ 1,170.00p
Value: £9,898.20

Learning Technologies Group (LTG)
Director name: Hill,Harry D
Amount purchased: 15,000 @ 56.00p
Value: £8,400.00

Murray International Trust (MYI)
Director name: Hardie,David
Amount purchased: 69 @ 1,261.00p
Value: £870.09

Aberdeen Asian Income Fund Ltd. (AAIF)
Director name: Arthur,Peter
Amount purchased: 298 @ 218.66p
Value: £651.61

Aberdeen Diversified Income And Growth Trust (ADIG)
Director name: Long,James
Amount purchased: 436 @ 121.50p
Value: £529.74

Homeserve (HSV)
Director name: Rusin,Tom
Amount purchased: 20 @ 817.00p
Value: £163.40

Wetherspoon (j.d.) (JDW)
Director name: Geoghegan,Martin
Amount purchased: 13 @ 1,230.00p
Value: £159.90

Wetherspoon (j.d.) (JDW)
Director name: Whitley ,Ben
Amount purchased: 13 @ 1,230.00p
Value: £159.90

Wetherspoon (j.d.) (JDW)
Director name: Cacioppo,Su
Amount purchased: 13 @ 1,230.00p
Value: £159.90

Wetherspoon (j.d.) (JDW)
Director name: Hutson,John
Amount purchased: 12 @ 1,230.00p
Value: £147.60

Homeserve (HSV)
Director name: Ford,Johnathan
Amount purchased: 18 @ 817.00p
Value: £147.06

Homeserve (HSV)
Director name: Bennett,Martin
Amount purchased: 18 @ 817.00p
Value: £147.06

Homeserve (HSV)
Director name: Bower,David
Amount purchased: 18 @ 817.00p
Value: £147.06

Homeserve (HSV)
Director name: Harpin,Richard
Amount purchased: 18 @ 817.00p
Value: £147.06

Wetherspoon (j.d.) (JDW)
Director name: Slade,Miles
Amount purchased: 10 @ 1,230.00p
Value: £123.00


Top Director Sells
Schroders (SDR)
Director name: Dobson,Michael W R
Amount sold: 22,485 @ 3,499.00p
Value: £786,750.19

Schroders (SDR)
Director name: Dobson,Michael W R
Amount sold: 9,822 @ 3,512.00p
Value: £344,948.63

Tbc Bank Group (TBCG)
Director name: Shagidze,Giorgi
Amount sold: 16,233 @ 1,670.83p
Value: £271,225.83

Tbc Bank Group (TBCG)
Director name: Shagidze,Giorgi
Amount sold: 10,392 @ 1,664.93p
Value: £173,019.52