Director dealings: Scapa president lowers stake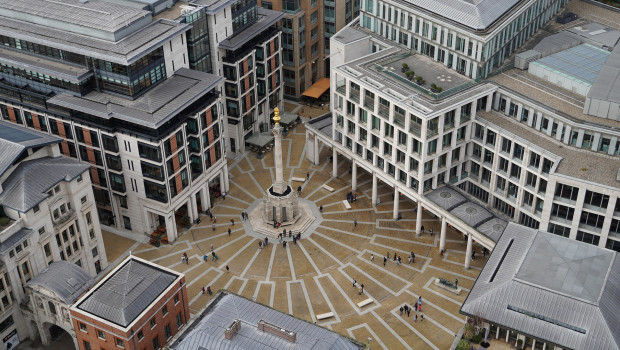 Scapa's healthcare president Joseph Davin disposed of 83,358 ordinary shares in the AIM-listed firm on Friday.
Davin, who was appointed to the role in September 2011, sold the shares at an average price of 454p, for a total value of £378,445.32.
Earlier in September, Scapa acquired Acelity's advanced wound dressings manufacturing facility in Gargrave for £31m in cash.
The healthcare company also announced that it had entered into an exclusive five-year manufacturing supply agreement with Acelity for Systagenix advanced wound care products, expanding its existing partnership with the group.
Scapa said the addition of the well invested 335,000-square-foot Gargrave site will it as one of the leading global B2B manufacturers of advanced wound care products.
It said the acquisition "significantly" enhances its capabilities, services and footprint and adds gamma sterilisation to its capability, providing a unique value proposition and additional flexibility.
As of 1500 BST, Scapa shares had gained 1.22% to 464.40p.
Top Director Buys
Udg Healthcare Public Limited Company (UDG)
Director name: McAtamney,Brendan
Amount purchased: 35,000 @ 660.00p
Value: £231,000.00

Frontier Developments (FDEV)
Director name: Mitchell,James
Amount purchased: 19,992 @ 1,129.60p
Value: £225,829.62

P2p Global Investments (P2P)
Director name: King,Simon
Amount purchased: 10,000 @ 773.75p
Value: £77,375.00

Griffin Mining Ltd. (GFM)
Director name: Usdan ,Adam
Amount purchased: 60,000 @ 87.83p
Value: £52,700.00

System1 Group (SYS1)
Director name: Geddes,James
Amount purchased: 14,285 @ 210.00p
Value: £29,998.50

Nwf Group (NWF)
Director name: Downie,David Stewart
Amount purchased: 10,000 @ 204.00p
Value: £20,400.00

Spire Healthcare Group (SPI)
Director name: Anderson,Adèle
Amount purchased: 9,582 @ 155.06p
Value: £14,857.85

Pennon Group (PNN)
Director name: Loughlin,Christopher
Amount purchased: 22 @ 715.00p
Value: £157.30

Wetherspoon (j.d.) (JDW)
Director name: Whitley ,Ben
Amount purchased: 12 @ 1,303.00p
Value: £156.36

Wetherspoon (j.d.) (JDW)
Director name: Hutson,John
Amount purchased: 12 @ 1,303.00p
Value: £156.36

Centaur Media (CAU)
Director name: Smith,Linda
Amount purchased: 370 @ 40.60p
Value: £150.22

Centaur Media (CAU)
Director name: Mukerji,Swagatam
Amount purchased: 370 @ 40.60p
Value: £150.22

Centaur Media (CAU)
Director name: Vidler ,Andria
Amount purchased: 369 @ 40.60p
Value: £149.81

Wetherspoon (j.d.) (JDW)
Director name: Cacioppo,Su
Amount purchased: 11 @ 1,303.00p
Value: £143.33

Wetherspoon (j.d.) (JDW)
Director name: Geoghegan,Martin
Amount purchased: 11 @ 1,303.00p
Value: £143.33

Wetherspoon (j.d.) (JDW)
Director name: Slade,Miles
Amount purchased: 10 @ 1,303.00p
Value: £130.30

Pennon Group (PNN)
Director name: Davy ,Susan
Amount purchased: 17 @ 715.00p
Value: £121.55


Top Director Sells
Jardine Matheson Holdings Ltd (singapore Reg) (JAR)
Director name: Weatherall,E P K
Amount sold: 50,000 @ $61.72
Value: $3,085,878.94

Innovaderma (IDP)
Director name: Chaudhry,Haris
Amount sold: 705,000 @ 150.00p
Value: £1,057,500.00

Scapa Group (SCPA)
Director name: Davin,Joseph
Amount sold: 83,358 @ 454.00p
Value: £378,445.32

Innovaderma (IDP)
Director name: Chaudhry,Haris
Amount sold: 250,000 @ 149.00p
Value: £372,500.00

Porvair (PRV)
Director name: Tyler,Christopher
Amount sold: 35,000 @ 500.00p
Value: £175,000.00

Porvair (PRV)
Director name: Stocks,Ben
Amount sold: 35,000 @ 500.00p
Value: £175,000.00

Innovaderma (IDP)
Director name: Chaudhry,Haris
Amount sold: 45,000 @ 165.00p
Value: £74,250.00