Director dealings: Sareum chairman's wife ups stake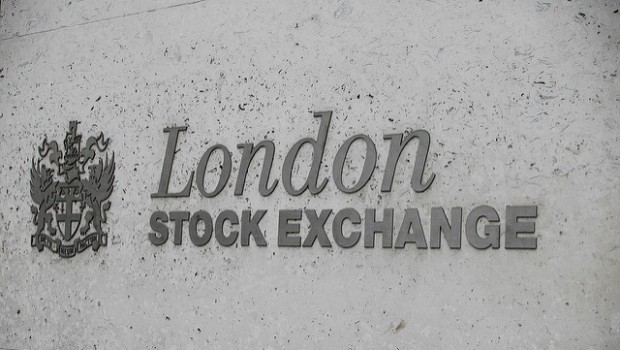 Susan Parker, wife of Sareum's chairman Dr Stephen Parker, purchased 609,756 ordinary shares in the firm on Wednesday.
Following the transaction, where Susan Parker purchased the shares at an average price of 0.82p each for a total of £49,999.99, the chairman's wife now holds 1.28m ordinary shares in the London-listed group - representing approximately 0.047% of the issued share capital of the company.
Dr Parker and Susan Parker together now own a total of 1.74m ordinary shares, representing 0.064% of the company's issued share capital.
As of 1630 BST, Sareum shares had ticked up 0.36% to 0.83p.
Top Director Buys
Sareum Holdings (SAR)
Director name: Parker,Stephen
Amount purchased: 609,756 @ 8.20p
Value: £49,999.99

Odyssean Investment Trust (OIT)
Director name: Cecil ,Arabella
Amount purchased: 4,743 @ 104.36p
Value: £4,949.89

British American Tobacco (BATS)
Director name: Davy,Alan
Amount purchased: 39 @ 3,931.00p
Value: £1,533.09

British American Tobacco (BATS)
Director name: Davy,Alan
Amount purchased: 12 @ 3,931.00p
Value: £471.72

Softcat (SCT)
Director name: Charlton,Graham
Amount purchased: 21 @ 721.00p
Value: £151.41

Oxford Instruments (OXIG)
Director name: Hill,Gavin
Amount purchased: 15 @ 1,006.00p
Value: £150.90

Oxford Instruments (OXIG)
Director name: Barkshire,Ian
Amount purchased: 15 @ 1,006.00p
Value: £150.90

Lloyds Banking Group (LLOY)
Director name: Horta-Osorio,Antonio
Amount purchased: 240 @ 62.48p
Value: £149.95

Imi (IMI)
Director name: Selway,Mark W
Amount purchased: 12 @ 1,088.00p
Value: £130.56

Imi (IMI)
Director name: Shook ,Daniel
Amount purchased: 12 @ 1,088.00p
Value: £130.56

Lloyds Banking Group (LLOY)
Director name: Culmer,George
Amount purchased: 200 @ 62.48p
Value: £124.96

Lloyds Banking Group (LLOY)
Director name: Colombás ,Juan
Amount purchased: 200 @ 62.48p
Value: £124.96

Imi (IMI)
Director name: Twite,Roy
Amount purchased: 11 @ 1,088.00p
Value: £119.68


Top Director Sells
Imimobile (IMO)
Director name: Alluri,Vishwanath
Amount sold: 1,098,871 @ 300.00p
Value: £3,296,613.00

Imimobile (IMO)
Director name: Patel,Jayesh
Amount sold: 500,000 @ 300.00p
Value: £1,500,000.00

Imimobile (IMO)
Director name: Bhat,Shyam
Amount sold: 500,000 @ 300.00p
Value: £1,500,000.00

Imimobile (IMO)
Director name: Jefferies ,Michael David
Amount sold: 220,000 @ 300.00p
Value: £660,000.00

Petro Matad Ltd. (MATD)
Director name: Oyungerel,Janchiv
Amount sold: 493,000 @ 13.10p
Value: £64,573.14

Petro Matad Ltd. (MATD)
Director name: Oyungerel,Janchiv
Amount sold: 500,000 @ 12.23p
Value: £61,125.00

Petro Matad Ltd. (MATD)
Director name: Oyungerel,Janchiv
Amount sold: 7,000 @ 12.80p
Value: £896.00