Director dealings: Saga chief picks up shares as stock falls to 2014 lows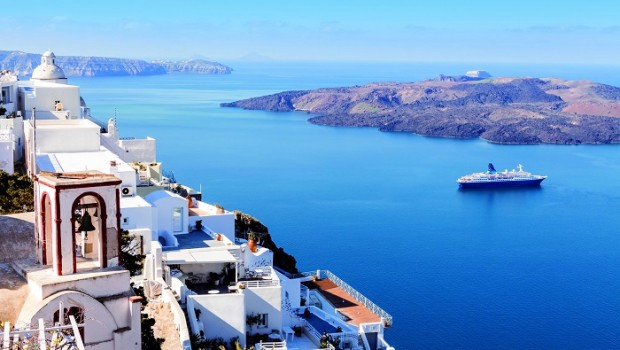 Saga chief Lance Batchelor picked up a batch of shares in the company he leads even as the stock plummeted in the wake of its latest trading update.
On 6 November, the top executive at the specialist in products and services for those aged over 50 purchased 71,997 shares at 138.2p apiece, for a total transaction amount of £99,499.85, the company said in a statement.
Earlier that same day, Saga told investors that growth in underlying profit before tax for the year to 31 January 2018 was expected to be between 1% and 2%, sending the shares crashing back to the lows last seen in 2014 - following its initial public offering.
Management referenced "more challenging trading" in insurance broking during the period and the Monarch Airlines administration as the chief factors impacting upon its guidance.
Reacting to the announcement, analysts at Numis marked down their target price for the shares by 55p to 180p, but moved their recommendation from 'add' to 'buy'.
"With implied upside of 30% from today's reduced share price we move to a BUY rating, albeit we think a recovery could be slow given significantly reduced market confidence in earnings forecasts."
Top Director Buys
Vpc Specialty Lending Investments (VSL)
Director name: Levy,Richard
Amount purchased: 459,194 @ 75.76p
Value: 347,885.38£

Tritax Big Box Reit (BBOX)
Director name: Adams,Aubrey
Amount purchased: 100,000 @ 143.90p
Value: 143,900.00£

Saga (SAGA)
Director name: Batchelor,Lance
Amount purchased: 71,997 @ 138.20p
Value: 99,499.85£

Henderson International Income Trust (HINT)
Director name: Robinski,Katarzyna
Amount purchased: 60,000 @ 165.00p
Value: 99,000.00£

Vpc Specialty Lending Investments (VSL)
Director name: Levy,Richard
Amount purchased: 76,235 @ 75.50p
Value: 57,557.42£

Assura (AGR)
Director name: Murphy,Jonathan
Amount purchased: 70,175 @ 57.00p
Value: 39,999.75£

Shaftesbury (SHB)
Director name: Little,Jill C
Amount purchased: 2,997 @ 993.38p
Value: 29,771.45£

Zegona Communications (ZEG)
Director name: Williams,Richard
Amount purchased: 17,200 @ 142.00p
Value: 24,424.00£

Vitesse Media (VIS)
Director name: Gray ,Fraser
Amount purchased: 556,085 @ 2.70p
Value: 15,014.30£

Henderson Opportunities Trust (HOT)
Director name: Jones,Peter
Amount purchased: 1,250 @ 1,046.52p
Value: 13,081.50£

Primorus Investments (PRIM)
Director name: Clayton,Alastair
Amount purchased: 3,500,000 @ 0.20p
Value: 7,000.00£

Rolls-royce Holdings (RR.)
Director name: Chapman,Frank
Amount purchased: 471 @ 841.00p
Value: 3,961.11£

Primorus Investments (PRIM)
Director name: Clayton,Alastair
Amount purchased: 1,500,000 @ 0.20p
Value: 2,925.00£

Rolls-royce Holdings (RR.)
Director name: Smith,Kevin
Amount purchased: 314 @ 841.00p
Value: 2,640.74£

Rolls-royce Holdings (RR.)
Director name: Davis ,Ian
Amount purchased: 235 @ 841.00p
Value: 1,976.35£

Rolls-royce Holdings (RR.)
Director name: Cairnie ,Ruth
Amount purchased: 231 @ 841.00p
Value: 1,942.71£

Rolls-royce Holdings (RR.)
Director name: Yang,Lee Hsien
Amount purchased: 117 @ 841.00p
Value: 983.97£

Cmc Markets (CMCX)
Director name: Foley,Grant
Amount purchased: 176 @ 171.34p
Value: 301.56£

Cmc Markets (CMCX)
Director name: Fineberg,David
Amount purchased: 176 @ 171.34p
Value: 301.56£

Judges Scientific (JDG)
Director name: Ormsby,Bradley Leonard
Amount purchased: 8 @ 1,955.00p
Value: 156.40£

Judges Scientific (JDG)
Director name: Cicurel,David
Amount purchased: 8 @ 1,955.00p
Value: 156.40£

Fidessa Group (FDSA)
Director name: Waltho,Jonathan
Amount purchased: 4 @ 2,482.55p
Value: 99.30£


Top Director Sells
Camper & Nicholsons Marina Investments Ltd. (CNMI)
Director name: Bralsford,Martin
Amount sold: 5,854,349 @ 8.50p
Value: 497,619.67£

Camper & Nicholsons Marina Investments Ltd. (CNMI)
Director name: Lewinton,Christopher
Amount sold: 5,189,050 @ 8.50p
Value: 441,069.25£

Camper & Nicholsons Marina Investments Ltd. (CNMI)
Director name: Whiley,Clive
Amount sold: 2,750,000 @ 8.50p
Value: 233,750.00£

Versarien (VRS)
Director name: Leigh,Christopher
Amount sold: 278,720 @ 73.64p
Value: 205,249.41£

Versarien (VRS)
Director name: Leigh,Christopher
Amount sold: 250,000 @ 74.00p
Value: 185,000.00£

Travis Perkins (TPK)
Director name: Williams,Alan
Amount sold: 11,578 @ 1,534.00p
Value: 177,606.52£

World Careers Network (WOR)
Director name: Moore,David
Amount sold: 16,000 @ 205.00p
Value: 32,800.00£