Director dealings: RPS chairman ups stake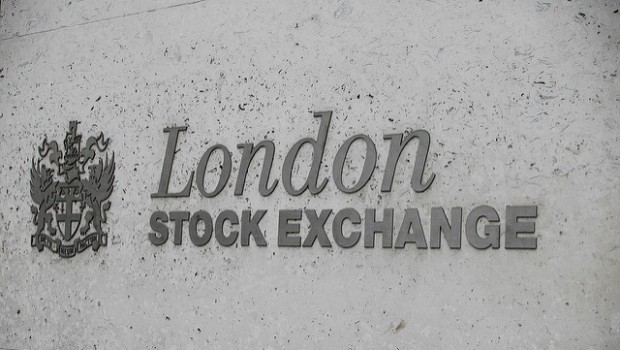 RPS Group chairman John Douglas purchased 207,348 ordinary shares in the London-listed energy and environmental consultancy.
Douglas, who joined RPS in June 2017, acquired the shares at an average price of 157.97p, for a total value of £327,541.21.
As of 1650 BST, RPS shares were down 5.53% to 141.80p.
Top Director Buys
Rps Group (RPS)
Director name: Douglas,John
Amount purchased: 207,348 @ 157.97p
Value: £327,541.21

Time Out Group (TMO)
Director name: Daiches Dubens,Peter Adam
Amount purchased: 300,000 @ 70.00p
Value: £210,000.00

U And I Group (UAI)
Director name: Upton,Richard
Amount purchased: 60,000 @ 215.00p
Value: £129,000.01

Rps Group (RPS)
Director name: Young,Gary
Amount purchased: 61,800 @ 157.10p
Value: £97,087.80

Rps Group (RPS)
Director name: Lever,Ken
Amount purchased: 30,000 @ 148.64p
Value: £44,592.00

Loopup Group (LOOP)
Director name: Judge,Barbara
Amount purchased: 9,000 @ 330.50p
Value: £29,745.00

U And I Group (UAI)
Director name: Upton,Richard
Amount purchased: 10,083 @ 208.00p
Value: £20,972.64

U And I Group (UAI)
Director name: Upton,Richard
Amount purchased: 10,083 @ 208.00p
Value: £20,972.64

Sage Group (SGE)
Director name: Berkett,Neil
Amount purchased: 3,120 @ 645.00p
Value: £20,124.00

Sage Group (SGE)
Director name: Berkett,Neil
Amount purchased: 2,443 @ 628.00p
Value: £15,342.04

Sage Group (SGE)
Director name: Berkett,Neil
Amount purchased: 2,082 @ 736.00p
Value: £15,323.52

Sage Group (SGE)
Director name: Berkett,Neil
Amount purchased: 2,735 @ 416.00p
Value: £11,377.60

Jpmorgan Multi-asset Trust (MATE)
Director name: Hansen,Sian
Amount purchased: 11,898 @ 93.07p
Value: £11,073.08

Bigblu Broadband (BBB)
Director name: Tobin,Michael
Amount purchased: 10,309 @ 95.50p
Value: £9,845.09

Soco International (SIA)
Director name: Brown,Jann M
Amount purchased: 10,041 @ 86.00p
Value: £8,635.26

Soco International (SIA)
Director name: Watts,Mike J
Amount purchased: 10,041 @ 86.00p
Value: £8,635.26

Pacific Assets Trust (PAC)
Director name: Hansen,Sian
Amount purchased: 3,163 @ 244.20p
Value: £7,724.05

Audioboom Group (BOOM)
Director name: Maddock,Roger
Amount purchased: 553,110 @ 1.30p
Value: £7,190.43

Audioboom Group (BOOM)
Director name: Tobin,Michael
Amount purchased: 544,881 @ 1.25p
Value: £6,827.90

Shanta Gold Ltd. (SHG)
Director name: Zurrin,Eric
Amount purchased: 50,000 @ 4.25p
Value: £2,125.00

Witan Inv Trust (WTAN)
Director name: Rogoff,Ben
Amount purchased: 78 @ 1,009.85p
Value: £787.68


Top Director Sells
Sage Group (SGE)
Director name: Berkett,Neil
Amount sold: 3,188 @ 642.00p
Value: £20,466.96

Sage Group (SGE)
Director name: Berkett,Neil
Amount sold: 2,084 @ 730.00p
Value: £15,213.20

Sage Group (SGE)
Director name: Berkett,Neil
Amount sold: 2,446 @ 621.00p
Value: £15,189.66