Director dealings: RPC director ups stake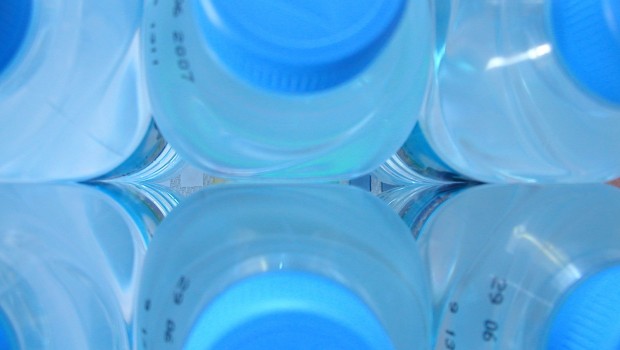 Kevin Thompson, non-executive director of plastics engineering group RPC, picked up 10,000 ordinary shares in the group on Wednesday, just one week after the FTSE 250-listed company announced a 31% boost to revenues in its third trading quarter.
Thompson, who was added to RPC's board back in September 2017, upped his stake at a cost of 799p per share – a total of £79,900.
RPC Group reported a surge in third-quarter sales and said it was working with governments to reduce plastic waste.
Revenues for the three months to 31 December rose 31% year-on-year to £898m, boosted by acquisitions and organic growth. Profits both before and after exceptional items were in line with management expectations and had grown "significantly", with the organic growth rate at the end of the quarter at 2.6%.
As of 1620 GMT, shares had lost 0.20% to 800.00p.
Top Director Buys
Rpc Group (RPC)
Director name: Thompson,Kevin J
Amount purchased: 10,000 @ 799.00p
Value: £79,900.00

Greene King (GNK)
Director name: Anand,Rooney
Amount purchased: 10,000 @ 503.40p
Value: £50,340.00

Aquila Services Group (AQSG)
Director name: Joseph,Derek Maurice
Amount purchased: 135,135 @ 37.00p
Value: £49,999.95

Glaxosmithkline (GSK)
Director name: Elsenhans,Lynn
Amount purchased: 3,299 @ $18.10
Value: $44,045.29

Glaxosmithkline (GSK)
Director name: Hampton,Philip R
Amount purchased: 3,423 @ 1,278.00p
Value: £43,745.94

Glaxosmithkline (GSK)
Director name: Glimcher,Laurie
Amount purchased: 3,037 @ $18.10
Value: $40,549.63

Glaxosmithkline (GSK)
Director name: Banga,Manvinder Singh
Amount purchased: 2,250 @ 1,278.00p
Value: £28,755.00

Benchmark Holdings (BMK)
Director name: Wahnish,Hugo
Amount purchased: 25,000 @ 67.00p
Value: £16,750.00

Benchmark Holdings (BMK)
Director name: Wahnish,Hugo
Amount purchased: 25,000 @ 66.00p
Value: £16,500.00

Glaxosmithkline (GSK)
Director name: Lewent,Judy
Amount purchased: 1,178 @ $18.10
Value: $15,727.52

Glaxosmithkline (GSK)
Director name: Goodman,Jesse
Amount purchased: 1,073 @ $18.10
Value: $14,325.66

Phoenix Global Mining Limited (di) (PGM)
Director name: Edwards-Jones,Marcus
Amount purchased: 250,000 @ 4.55p
Value: £11,375.00

Schroder Income Growth Fund (SCF)
Director name: Watt,Ewen Cameron
Amount purchased: 3,000 @ 279.00p
Value: £8,370.00

Glaxosmithkline (GSK)
Director name: Rohner,Urs
Amount purchased: 562 @ 1,278.00p
Value: £7,182.36

Glaxosmithkline (GSK)
Director name: Anderson,Sir Roy
Amount purchased: 562 @ 1,278.00p
Value: £7,182.36

Glaxosmithkline (GSK)
Director name: Cox,Vivienne
Amount purchased: 416 @ 1,278.00p
Value: £5,316.48

Phoenix Global Mining Limited (di) (PGM)
Director name: Cohen,Andre
Amount purchased: 100,000 @ 4.70p
Value: £4,700.00

Rolls-royce Holdings (RR.)
Director name: Chapman,Frank
Amount purchased: 478 @ 828.60p
Value: £3,960.71

Mitchells & Butlers (MAB)
Director name: Urban,Phil
Amount purchased: 1,597 @ 236.80p
Value: £3,781.70

Rolls-royce Holdings (RR.)
Director name: Smith,Kevin
Amount purchased: 319 @ 828.60p
Value: £2,643.23

Aggregated Micro Power Holdings (AMPH)
Director name: Eckert,Neil
Amount purchased: 2,500 @ 96.00p
Value: £2,400.00

Aggregated Micro Power Holdings (AMPH)
Director name: Eckert,Neil
Amount purchased: 2,500 @ 95.00p
Value: £2,375.00

Rolls-royce Holdings (RR.)
Director name: Davis ,Ian
Amount purchased: 239 @ 828.60p
Value: £1,980.35

Rolls-royce Holdings (RR.)
Director name: Cairnie ,Ruth
Amount purchased: 234 @ 828.60p
Value: £1,938.92

Norman Broadbent (NBB)
Director name: Brennan,Mike
Amount purchased: 12,500 @ 14.50p
Value: £1,812.50

Baillie Gifford Shin Nippon (BGS)
Director name: Donaldson,Michael Neil
Amount purchased: 174 @ 860.00p
Value: £1,496.40

Rolls-royce Holdings (RR.)
Director name: Yang,Lee Hsien
Amount purchased: 119 @ 828.60p
Value: £986.03

Hemogenyx Pharmaceuticals (HEMO)
Director name: Sandler Ph.D.,Vladislav
Amount purchased: 26,800 @ 2.37p
Value: £635.16

Jpmorgan Asian Investment Trust (JAI)
Director name: Gould,Ronald
Amount purchased: 144 @ 365.00p
Value: £525.60

Cmc Markets (CMCX)
Director name: Fineberg,David
Amount purchased: 196 @ 152.99p
Value: £299.86

Cmc Markets (CMCX)
Director name: Foley,Grant
Amount purchased: 196 @ 152.99p
Value: £299.86

Nexus Infrastructre (NEXS)
Director name: Martin,Alan
Amount purchased: 78 @ 255.00p
Value: £198.90

Mj Gleeson (GLE)
Director name: Allanson ,Stefan
Amount purchased: 26 @ 732.00p
Value: £190.32

Mj Gleeson (GLE)
Director name: Harrison,Jolyon
Amount purchased: 26 @ 732.00p
Value: £190.32

Judges Scientific (JDG)
Director name: Ormsby,Bradley Leonard
Amount purchased: 7 @ 2,179.00p
Value: £152.53

Judges Scientific (JDG)
Director name: Cicurel,David
Amount purchased: 7 @ 2,179.00p
Value: £152.53

Britvic (BVIC)
Director name: Litherland,Simon
Amount purchased: 18 @ 799.50p
Value: £143.91

Britvic (BVIC)
Director name: Litherland,Simon
Amount purchased: 17 @ 796.50p
Value: £135.41

Britvic (BVIC)
Director name: Litherland,Simon
Amount purchased: 18 @ 729.00p
Value: £131.22

Britvic (BVIC)
Director name: Barwell,Matt
Amount purchased: 15 @ 799.00p
Value: £119.85

Britvic (BVIC)
Director name: Barwell,Matt
Amount purchased: 14 @ 796.50p
Value: £111.51

Britvic (BVIC)
Director name: Barwell,Matt
Amount purchased: 15 @ 729.00p
Value: £109.35


Top Director Sells
Aquila Services Group (AQSG)
Director name: Douglas,Steven F
Amount sold: 135,135 @ 37.00p
Value: £49,999.95