Director dealings: Rolls Royce chairman buys near technical support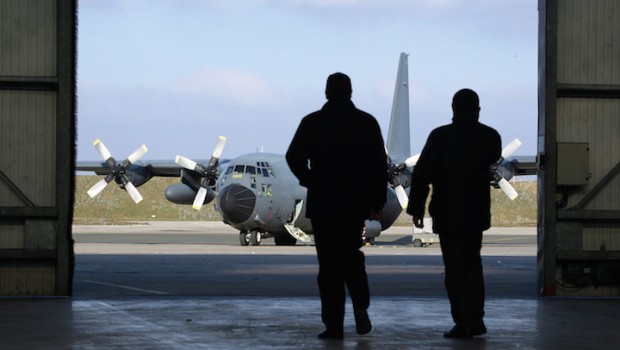 Rolls Royce's chairman Ian Davis bought into the engineer's shares as they approached an area of technical resistance towards 830p.
On 12 December, Davis purchased 11,922 shares at 833p apiece, for a total transaction amount of £99,250.65.
In a trading update released roughly a month earlier, the company said its financial performance for 2017 was on track, despite continued weak demand in the offshore oil and gas market.
The engine-maker added it was making good progress in efforts to turn around its business and that its strategy remained intact.
Just the day before, analysts at Goldman Sachs weighed in with a positive endorsement on the company.
"Looking to 2018, there are still ramp-up challenges in Aerospace, but set against the progress made through 2018 and a buoyant macro outlook we think this should be smoother. In Defence, the US and European outlooks remain positive, with the UK defence review in 1Q18 set to add clarity to spending priorities and funding. We continue to recommend Rolls-Royce (CL-Buy), BAE Systems (CL-Buy), Airbus (Buy) and Cobham (Sell) - and today we upgrade Leonardo to Buy."
Top Director Buys
Helios Underwriting (HUW)
Director name: Hanbury,Nigel
Amount purchased: 741,000 @ 131.00p
Value: 970,709.96£

Rolls-royce Holdings (RR.)
Director name: Davis ,Ian
Amount purchased: 11,922 @ 832.50p
Value: 99,250.65£

Law Debenture Corp. (LWDB)
Director name: Hingle,Robert
Amount purchased: 4,870 @ 614.00p
Value: 29,901.80£

Medicx Fund Ltd. (MXF)
Director name: Mahy,Helen M
Amount purchased: 23,944 @ 83.31p
Value: 19,948.34£

Cpp Group (CPP)
Director name: Cooper,Nick
Amount purchased: 145,000 @ 13.75p
Value: 19,937.50£

Cyanconnode Holdings (CYAN)
Director name: Ratcliff,Paul
Amount purchased: 71,633 @ 20.94p
Value: 14,999.95£

Cyanconnode Holdings (CYAN)
Director name: Berry ,Henry (Harry)
Amount purchased: 71,423 @ 21.00p
Value: 14,998.83£

Cadence Minerals (KDNC)
Director name: Morzaria,Kiran
Amount purchased: 3,508,772 @ 0.29p
Value: 10,175.44£

Cadence Minerals (KDNC)
Director name: Strang ,Donald
Amount purchased: 3,182,011 @ 0.28p
Value: 8,909.63£

Lekoil Ltd (di) (LEK)
Director name: Eckersley,Gregory
Amount purchased: 50,000 @ 16.80p
Value: 8,400.00£

Wolf Minerals Limited (WLFE)
Director name: Hopkins,John
Amount purchased: 138,090 @ 0.09A$
Value: 6,939.64A$

Wolf Minerals Limited (WLFE)
Director name: Royston Clarke,Nicholas
Amount purchased: 69,045 @ 0.09A$
Value: 3,469.82A$

Wolf Minerals Limited (WLFE)
Director name: Newport,Don
Amount purchased: 69,045 @ 0.09A$
Value: 3,469.82A$

Wolf Minerals Limited (WLFE)
Director name: Hugh Beevor,Ronald
Amount purchased: 69,045 @ 0.09A$
Value: 3,469.82A$

Foreign And Colonial Inv Trust (FRCL)
Director name: Bone,Roger
Amount purchased: 158 @ 630.27p
Value: 995.83£

Foreign And Colonial Inv Trust (FRCL)
Director name: Hewitt,Jeffrey
Amount purchased: 79 @ 630.27p
Value: 497.91£

Bp (BP.)
Director name: Gilvary,Brian
Amount purchased: 63 @ 492.75p
Value: 310.43£

Schroders (SDR)
Director name: Keers,Richard
Amount purchased: 8 @ 3,465.00p
Value: 277.20£

Schroders (SDR)
Director name: Harrison ,Peter
Amount purchased: 6 @ 3,465.00p
Value: 207.90£

Qinetiq Group (QQ.)
Director name: Wadey ,Steve
Amount purchased: 92 @ 219.20p
Value: 201.67£

Croda International (CRDA)
Director name: Brophy ,Tom
Amount purchased: 4 @ 4,261.00p
Value: 170.44£

Croda International (CRDA)
Director name: Maiden,Jez K
Amount purchased: 4 @ 4,261.00p
Value: 170.44£

Easyjet (EZJ)
Director name: Browne ,Christine
Amount purchased: 11 @ 1,430.00p
Value: 157.30£

Charles Stanley Group (CAY)
Director name: Coutts,Ben Money
Amount purchased: 40 @ 378.34p
Value: 151.34£

Charles Stanley Group (CAY)
Director name: Abberley,Paul
Amount purchased: 40 @ 378.34p
Value: 151.34£

Charles Stanley Group (CAY)
Director name: Teper,Gary
Amount purchased: 40 @ 378.34p
Value: 151.34£

Vectura Group (VEC)
Director name: Derodra,Andrew
Amount purchased: 153 @ 98.05p
Value: 150.02£

Firstgroup (FGP)
Director name: Groombridge,Jimmy
Amount purchased: 139 @ 107.88p
Value: 149.95£

Easyjet (EZJ)
Director name: Findlay ,Andrew
Amount purchased: 10 @ 1,430.00p
Value: 143.00£

Croda International (CRDA)
Director name: Foots,Steve
Amount purchased: 3 @ 4,261.00p
Value: 127.83£

Meggitt (MGGT)
Director name: Young,Stephen G
Amount purchased: 26 @ 490.50p
Value: 127.53£

Meggitt (MGGT)
Director name: Green,Philip Ernest
Amount purchased: 25 @ 490.50p
Value: 122.63£

Meggitt (MGGT)
Director name: Webb,Doug
Amount purchased: 25 @ 490.50p
Value: 122.63£

Glaxosmithkline (GSK)
Director name: Whyte,Victoria
Amount purchased: 9 @ 1,301.99p
Value: 117.18£

Glaxosmithkline (GSK)
Director name: Walmsley,Emma
Amount purchased: 9 @ 1,301.99p
Value: 117.18£

Glaxosmithkline (GSK)
Director name: Redfern,Dominic
Amount purchased: 9 @ 1,301.99p
Value: 117.18£

Glaxosmithkline (GSK)
Director name: Vallance,Patrick
Amount purchased: 9 @ 1,301.99p
Value: 117.18£

Glaxosmithkline (GSK)
Director name: Dingemans,Simon
Amount purchased: 9 @ 1,301.99p
Value: 117.18£

Foreign And Colonial Inv Trust (FRCL)
Director name: Knapp,Edward
Amount purchased: 15 @ 630.27p
Value: 94.54£


Top Director Sells
Thruvision Group (THRU)
Director name: Evans,Colin
Amount sold: 215,366 @ 27.50p
Value: 59,225.65£

Dalradian Resources Inc. (di) (DALR)
Director name: Roosen,Sean E. O.
Amount sold: 59,700 @ 1.27$
Value: 57,781.28$

Dalradian Resources Inc. (di) (DALR)
Director name: Roosen,Sean E. O.
Amount sold: 60,000 @ 1.26$
Value: 57,358.77$

Dalradian Resources Inc. (di) (DALR)
Director name: Roosen,Sean E. O.
Amount sold: 45,300 @ 1.26$
Value: 43,374.87$