Director dealings: Rakishev sells half his shares in Central Asia Metals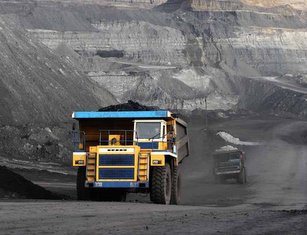 Kazakh entrepreneur and investor, Kenges Rakishev roughly half his shares in mining and exploration group Central Asia Metals (CAML) on Thursday to pocket a very nice £24m in the process.
Rakishev, a non-executive director at CAML, sold the 10.6 shares at 230p each and was left with 6.6% of the total 161.2m total shares.
The share sale follows CAML last month announcing its intention to pursue a "transformational" acquisition of Lynx Resources, owner of the Sasa zinc-lead mine in Macedonia, for $402.5m partly funded by a $153.5m placing.
Since then, the AIM-listed firm's third-quarter trading update showed a decrease in production and sales from its Kounrad copper project but claimed it remained on track to meet the "upper end of 2017 production guidance" set between 13,000 and 14,000 tonnes.
Rakishev had obtained his 19% of the London-based firm's equity capital via the sale of a 40% stake in Kounrad to CAML, which had previously been a 60/40 partnership between the two, back in May of 2014.
On the company's future, executive chairman Nick Clarke said, "The acquisition of Lynx Resources will be transformational for CAML, creating a diversified and low cost base metals business, and we look forward to integrating the operations of the Sasa mine."
The acquisition was expected to be finalised by the end of the calendar year.
Top Director Buys
Pennant International Group (PEN)
Director name: Powell,C C
Amount purchased: 1,300,000 @ 84.50p
Value: £1,098,500.04

Pennant International Group (PEN)
Director name: Powell,C C
Amount purchased: 300,000 @ 84.50p
Value: £253,500.01

Polar Capital Holdings (POLR)
Director name: Aldous,Hugh
Amount purchased: 10,000 @ 499.96p
Value: £49,996.00

Cora Gold Limited (di) (CORA)
Director name: McNamara,Geoffrey
Amount purchased: 200,000 @ 15.50p
Value: £31,000.00

Artemis Alpha Trust (ATS)
Director name: Bergin,Blathnaid
Amount purchased: 4,970 @ 299.75p
Value: £14,897.57

Pan African Resources (PAF)
Director name: Mosololi ,Thabo
Amount purchased: 20,000 @ R2.30
Value: R2,677.95

Bp (BP.)
Director name: Gilvary,Brian
Amount purchased: 63 @ 486.30p
Value: £306.37

Schroders (SDR)
Director name: Keers,Richard
Amount purchased: 8 @ 3,453.00p
Value: £276.24

Schroders (SDR)
Director name: Harrison ,Peter
Amount purchased: 7 @ 3,453.00p
Value: £241.71


Top Director Sells
Central Asia Metals (CAML)
Director name: Rakishev,Kenges
Amount sold: 10,605,875 @ 230.00p
Value: £24,393,511.99

Syncona Limited Npv (SYNC)
Director name: Henderson,Thomas
Amount sold: 3,000,000 @ 185.00p
Value: £5,550,000.07

Ted Baker (TED)
Director name: Kelvin,Raymond Stuart
Amount sold: 62,527 @ 2,760.00p
Value: £1,725,745.22

Pennant International Group (PEN)
Director name: Powell,C C
Amount sold: 1,300,000 @ 84.50p
Value: £1,098,500.04

Pennant International Group (PEN)
Director name: Powell,C C
Amount sold: 300,000 @ 84.50p
Value: £253,500.01

City Of London Investment Group (CLIG)
Director name: Olliff,Barry M
Amount sold: 50,000 @ 425.00p
Value: £212,500.00