Director dealings: Qinetiq boss collects 50,000 shares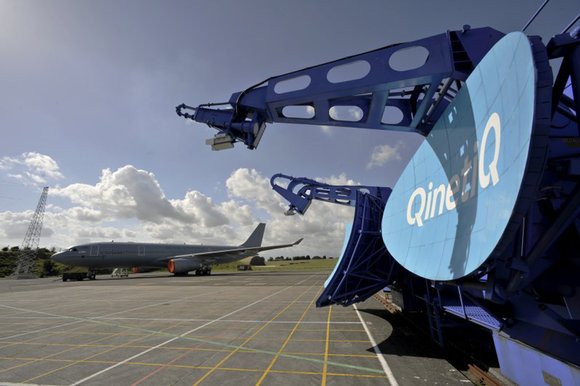 Steve Wadey, chief executive officer of defence contractor Qinetiq Group, picked up 50,000 ordinary shares in the firm on Monday morning at a cost of 206.82p each.
The purchase, totalling £103,310, came the same day as JP Morgan downgraded its recommendation on the group's shares to 'neutral'.
Qinetiq shares fell sharply on 16 November after the group released its interim results, failing to convince investors that the firm would not be hurt by the recent decline in UK military spending.
In a note to investors, Qinetiq said, "The MoD is under pressure to reduce costs with a target of achieving £20 billion of efficiencies by 2027 and to date, its real estate and headcount savings targets have not been delivered."
"Increasing pressure on the public purse for non-defence related expenditure creates additional uncertainty around overall availability of funding for defence," the note added, citing a redirection of funds to the oft-discussed Brexit 'divorce bill' as one of the key factors in the reduced spend on defence contracts.
As of 1540 GMT, shares had fallen back 1.24% to 206.70p.
Top Director Buys
Qinetiq Group (QQ.)
Director name: Wadey ,Steve
Amount purchased: 50,000 @ 206.62p
Value: £103,310.00

Bakkavor Group (BAKK)
Director name: Burke,Simon
Amount purchased: 50,000 @ 189.75p
Value: £94,875.00

Pci-pal (PCIP)
Director name: Good,William
Amount purchased: 25,000 @ 50.60p
Value: £12,650.00

Wynnstay Properties (WSP)
Director name: Parker,Toby
Amount purchased: 2,000 @ 590.00p
Value: £11,800.00

Qinetiq Group (QQ.)
Director name: Harper,Michael
Amount purchased: 5,000 @ 204.18p
Value: £10,209.10

Coca-cola Hbc Ag (cdi) (CCH)
Director name: GUSTAVSSON,JAN
Amount purchased: 94 @ 2,468.36p
Value: £2,320.26

Personal Assets Trust (PNL)
Director name: Angus,Robin John
Amount purchased: 4 @ 40,893.10p
Value: £1,635.72

Personal Assets Trust (PNL)
Director name: Angus,Robin John
Amount purchased: 4 @ 40,893.10p
Value: £1,635.72

Coca-cola Hbc Ag (cdi) (CCH)
Director name: Imellos,Michalis
Amount purchased: 45 @ 2,468.36p
Value: £1,110.76

Coca-cola Hbc Ag (cdi) (CCH)
Director name: PAREZANOVIC,SANDA
Amount purchased: 31 @ 2,468.36p
Value: £765.19

Personal Assets Trust (PNL)
Director name: Angus,Robin John
Amount purchased: 1 @ 40,855.00p
Value: £408.55

Personal Assets Trust (PNL)
Director name: Angus,Robin John
Amount purchased: 1 @ 40,850.00p
Value: £408.50

Zegona Communications (ZEG)
Director name: Martin,Ashley G
Amount purchased: 277 @ 143.59p
Value: £397.73


Top Director Sells
Lok'n Store Group (LOK)
Director name: Newman ,Neil
Amount sold: 15,000 @ 415.00p
Value: £62,250.00