Director dealings: Prudential execs buy-in near 52-week highs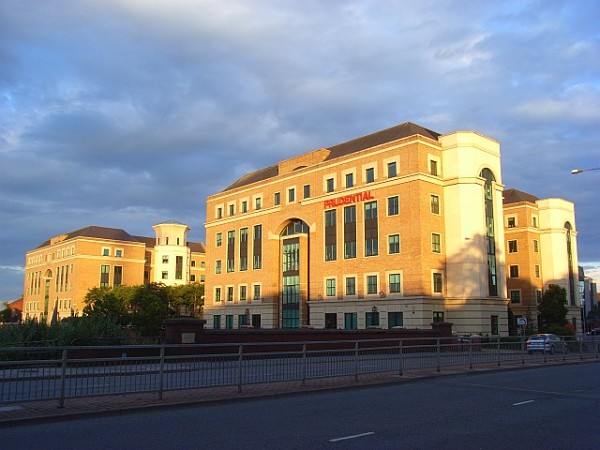 Two of Prudential's top directors have picked up significant amounts of stock in the insurer even as the share price continues to hover near its 52-week highs.
On Friday, Anthony Nightingale, the chair of Prudential's remuneration committee, bought 20,000 shares at 1,788p apiece, for a total of £357,600.
He was following on the footsteps of another member of the remuneration committee, recently-appointed Thomas Watjen, who picked up 2,750 american depositary receipts of the insurer at a price of $47.822 each, for a grand total of $131,510.5.
On 16 August, Prudential offloaded its US independent broker-dealer network for a fee that could rise to $448m as the life insurer looks to trim the fat.
The day before, analysts at Deutsche Bank reiterated a 'buy' recommendation and 2,000p target price on the stock on the back of the insurer's latest set of interims, which led hem to forecast growth of 11% in underlyiing profits in 2018 and 2018.
"On a PE <5% above the wider sector in 2019e (11.3x), we think neither the higher-than-average growth rate nor the extra UK optionality is reflected in the rating," they said.
Top Director Buys
Soco International (SIA)
Director name: De Sousa,Rui C
Amount purchased: 550,000 @ 118.00p
Value: £648,999.97
Prudential (PRU)
Director name: Nightingale,Anthony
Amount purchased: 20,000 @ 1,788.00p
Value: £357,599.98
Aa (AA.)
Director name: Clarke,Martin C
Amount purchased: 100,000 @ 166.40p
Value: £166,400.00
Prudential (PRU)
Director name: Watjen,Thomas
Amount purchased: 5,500 @ $23.91
Value: $100,389.77
Pantheon International (PIN)
Director name: Melvin,David
Amount purchased: 5,000 @ 1,848.00p
Value: £92,400.00
Wilmington (WIL)
Director name: Foye,Tony
Amount purchased: 12,500 @ 225.60p
Value: £28,200.00
Christie Group (CTG)
Director name: Prickett,Dan
Amount purchased: 25,000 @ 111.00p
Value: £27,750.00
Admiral Group (ADM)
Director name: Court ,Annette
Amount purchased: 1,325 @ 1,811.00p
Value: £23,995.75
Hiscox Limited (di) (HSX)
Director name: Jansen,Ernst
Amount purchased: 1,839 @ 1,280.41p
Value: £23,546.66
Hiscox Limited (di) (HSX)
Director name: MacDonald,Anne
Amount purchased: 1,764 @ 1,280.41p
Value: £22,586.36
Sigma Capital Group (SGM)
Director name: Sigsworth,David
Amount purchased: 26,667 @ 75.00p
Value: £20,000.25
Ocado Group (OCDO)
Director name: Tatton-Brown,Duncan
Amount purchased: 7,033 @ 282.77p
Value: £19,887.55
Ocado Group (OCDO)
Director name: Tatton-Brown,Duncan
Amount purchased: 7,031 @ 282.84p
Value: £19,886.76
Hiscox Limited (di) (HSX)
Director name: Keogh,Colin D
Amount purchased: 1,057 @ 1,280.41p
Value: £13,533.89
Phoenix Global Mining Limited (di) (PGM)
Director name: Edwards-Jones,Marcus
Amount purchased: 250,000 @ 3.85p
Value: £9,625.00
Marston's (MARS)
Director name: Findlay,Ralph Graham
Amount purchased: 8,293 @ 106.91p
Value: £8,866.05
Pan African Resources (PAF)
Director name: Louw,Deon
Amount purchased: 29,757 @ R2.35
Value: R4,006.24
Pan African Resources (PAF)
Director name: Louw,Deon
Amount purchased: 15,243 @ R2.36
Value: R2,060.93
Easyjet (EZJ)
Director name: Findlay ,Andrew
Amount purchased: 133 @ 1,213.00p
Value: £1,613.29
Mortgage Advice Bureau (holdings) (MAB1)
Director name: Imlach,Nathan James McLean
Amount purchased: 278 @ 504.00p
Value: £1,401.12
Mortgage Advice Bureau (holdings) (MAB1)
Director name: Verdin ,Richard
Amount purchased: 243 @ 504.00p
Value: £1,224.72
Record (REC)
Director name: Cullen,Steve
Amount purchased: 436 @ 51.50p
Value: £224.54
3i Group (III)
Director name: Wilson,Julia
Amount purchased: 17 @ 913.83p
Value: £155.35
Harvey Nash Group (HVN)
Director name: Garratt,Mark
Amount purchased: 168 @ 89.50p
Value: £150.36
Harvey Nash Group (HVN)
Director name: Wassall,Simon
Amount purchased: 168 @ 89.50p
Value: £150.36
Harvey Nash Group (HVN)
Director name: Ellis,Albert
Amount purchased: 168 @ 89.50p
Value: £150.36
3i Group (III)
Director name: Dunn,Kevin
Amount purchased: 16 @ 913.83p
Value: £146.21
Maintel Holdings (MAI)
Director name: Stevens,Kevin
Amount purchased: 19 @ 370.50p
Value: £70.39
Top Director Sells
St. Modwen Properties (SMP)
Director name: Clarke,Simon
Amount sold: 500,000 @ 370.50p
Value: £1,852,499.96
Taylor Wimpey (TW.)
Director name: Jordan,James J
Amount sold: 775,679 @ 193.38p
Value: £1,500,000.27
Taylor Wimpey (TW.)
Director name: Redfern,Peter
Amount sold: 775,679 @ 193.38p
Value: £1,500,000.27
Dignity (DTY)
Director name: Davies,Andrew
Amount sold: 65,000 @ 2,241.41p
Value: £1,456,914.31
Kingspan Group (KGP)
Director name: McCarthy,Gilbert
Amount sold: 33,000 @ € 35.61
Value: € 1,175,130.02
Ig Design Group (IGR)
Director name: Burn ,Lance
Amount sold: 67,500 @ 345.50p
Value: £233,212.49
Taylor Wimpey (TW.)
Director name: Mangold,Ryan
Amount sold: 100,000 @ 192.94p
Value: £192,940.00
Amino Technologies (AMO)
Director name: Bennett,Michael
Amount sold: 40,000 @ 203.00p
Value: £81,200.00
Ocado Group (OCDO)
Director name: Tatton-Brown,Duncan
Amount sold: 7,075 @ 282.73p
Value: £20,003.15
Ocado Group (OCDO)
Director name: Tatton-Brown,Duncan
Amount sold: 7,078 @ 282.60p
Value: £20,002.43