Director dealings: Proactis new CEO takes proactive approach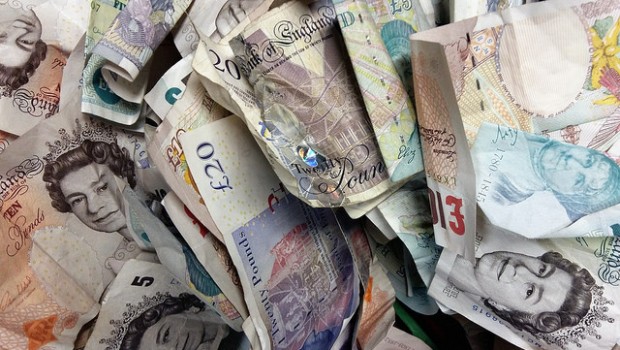 Proactis chief executive designate Tim Sykes, his chairman and one other director have together bought £175,000 of shares in the spend-control software company, as the company continues its search for a full-time CEO.
Chief financial officer Sykes, whose appointment as CEO designate was announced just before Christmas alongside the resignation of CEO Rod Jones, shelled out £25,000.
Chairman Rod Potts spent £100,000 before costs and non-executive Alan Aubrey £50,000, with all three buying at a price of 154p.
Jones stepped down after 14 years at the company, having grown the company from a small start-up.
He will work his 12-month notice period and, during this period, Sykes will be the CEO designate while the company searches for a new CFO.
Top Director Buys
Proactis Holdings (PHD)
Director name: Potts,Rodney
Amount purchased: 64,935 @ 154.00p
Value: £99,999.90

Tungsten Corporation (TUNG)
Director name: Benello,David
Amount purchased: 145,000 @ 67.25p
Value: £97,510.76

Proactis Holdings (PHD)
Director name: Aubrey,Alan John
Amount purchased: 32,467 @ 154.00p
Value: £49,999.18

Griffin Mining Ltd. (GFM)
Director name: Usdan ,Adam
Amount purchased: 50,000 @ 51.90p
Value: £25,950.00

Proactis Holdings (PHD)
Director name: Sykes,Timothy J
Amount purchased: 16,234 @ 154.00p
Value: £25,000.36

Chaarat Gold Holdings Ltd. (di) (CGH)
Director name: Andersson,Martin
Amount purchased: 50,000 @ 11.45p
Value: £5,726.20

Chaarat Gold Holdings Ltd. (di) (CGH)
Director name: Andersson,Martin
Amount purchased: 50,000 @ 11.25p
Value: £5,625.00

Bank Of Cyprus Holdings Public Limited Company (BOCH)
Director name: Spanos,Michael
Amount purchased: 61 @ € 3.22
Value: € 197.80

Maintel Holdings (MAI)
Director name: Stevens,Kevin
Amount purchased: 15 @ 1,013.00p
Value: £151.95


Top Director Sells
Proactis Holdings (PHD)
Director name: Jones,Rodney D
Amount sold: 405,844 @ 154.00p
Value: £624,999.74

Chemring Group (CHG)
Director name: Ellard,Sarah
Amount sold: 6,428 @ 195.45p
Value: £12,563.53