Director dealings: Persimmon chairman ups stake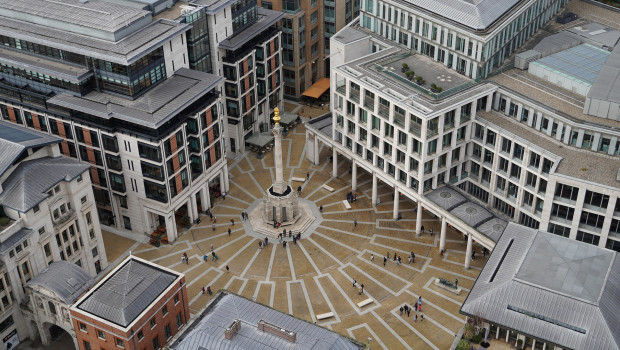 Persimmon chairman Roger Devlin purchased 12,575 ordinary shares in the FTSE 100 resident on Friday.
Devlin, who joined the blue-chip housebuilder back in March, acquired the shares at an average price of 2,217p, for a total value of £278,787.75.
Back in August, Persimmon reported a 13% jump in profits from the first half of the year as the housebuilder's sales slowed but margins ballooned.
The company posted profit before tax of £516.3m as underlying new housing operating margins swelled by 210 basis points to 29.7% and group revenues climbed 5% to £1.84bn. Housing sales volumes up 3.6% more homes and the average selling price increased 1% to £215,813.
Data published earlier this month showed that activity in the British construction sector lost momentum in September as confidence faltered ahead of the UK's departure from the European Union.
The IHS Markit/CIPS UK Construction PMI for September was 52.1, down from 52.9 in August and the weakest rise in output for six months.
As of 1615 BST, Persimmon shares had slipped 2.13% to 2,162p.
Top Director Buys
Persimmon (PSN)
Director name: Devlin,Roger
Amount purchased: 12,575 @ 2,217.00p
Value: £278,787.75

Smiths Group (SMIN)
Director name: Seeger,William C
Amount purchased: 2,500 @ 1,354.83p
Value: £33,870.75

Altus Strategies (ALS)
Director name: Grainger,Matthew
Amount purchased: 350,000 @ 3.73p
Value: £13,055.00

Altus Strategies (ALS)
Director name: Milroy,Robert
Amount purchased: 325,000 @ 3.63p
Value: £11,797.50

Xpediator (XPD)
Director name: Borrelli,Michael Alexander
Amount purchased: 20,000 @ 55.00p
Value: £11,000.00

Invesco Asia Trust (IAT)
Director name: Maier,Tom
Amount purchased: 4,200 @ 251.10p
Value: £10,546.20

Invesco Asia Trust (IAT)
Director name: Maier,Tom
Amount purchased: 1,965 @ 252.50p
Value: £4,961.63

Kingswood Holdings Limited (KWG)
Director name: Kaplan,Darryl
Amount purchased: 20,554 @ 16.75p
Value: £3,442.80

Kingswood Holdings Limited (KWG)
Director name: Kaplan,Darryl
Amount purchased: 13,730 @ 16.75p
Value: £2,299.78

Kingswood Holdings Limited (KWG)
Director name: Kaplan,Darryl
Amount purchased: 9,767 @ 16.75p
Value: £1,635.97

Personal Assets Trust (PNL)
Director name: Ferguson,Iain
Amount purchased: 2 @ 39,375.40p
Value: £787.51

Wetherspoon (j.d.) (JDW)
Director name: Cacioppo,Su
Amount purchased: 12 @ 1,256.00p
Value: £150.72

Wetherspoon (j.d.) (JDW)
Director name: Whitley ,Ben
Amount purchased: 12 @ 1,256.00p
Value: £150.72

Wetherspoon (j.d.) (JDW)
Director name: Geoghegan,Martin
Amount purchased: 12 @ 1,256.00p
Value: £150.72

Wetherspoon (j.d.) (JDW)
Director name: Hutson,John
Amount purchased: 12 @ 1,256.00p
Value: £150.72

Wetherspoon (j.d.) (JDW)
Director name: Slade,Miles
Amount purchased: 10 @ 1,256.00p
Value: £125.60


Top Director Sells