Director dealings: Paragon Entertainment chief executive picks up nearly 1.5m shares in company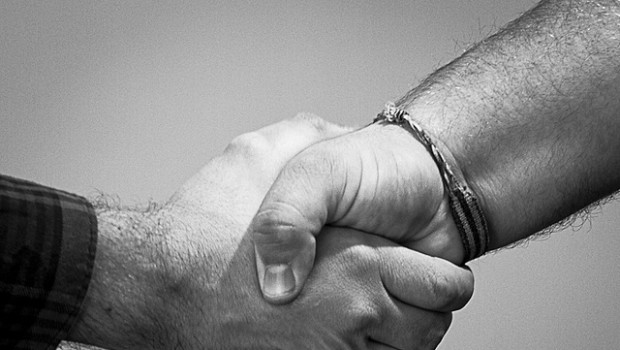 John Dobson, chief executive officer of pre-packaged leisure and attraction products firm Paragon Entertainment, picked up 1,431,490 new ordinary shares in the company on Wednesday.
At a cost of 2.5p per share, the total value of the transaction came to £35,787.25.
Following the purchase, Dobson and those closely associated with him held 12,289,926 ordinary shares, representing 6.55% of Paragon's issued share capital.
Back in August, Paragon, responsible for the design and building of the Olympic Museum for the International Olympic Committee in Lausanne, Switzerland, posted a 45% increase in revenue for its first-half of trading.
As of 1645 GMT, its shares had risen 31.69% to 2.14p.
Top Director Buys
Shaftesbury (SHB)
Director name: Nicholls,Jonathan
Amount purchased: 20,000 @ 1,036.20p
Value: 207,240.01£

Paragon Entertainment Ltd (di) (PEL)
Director name: Dobson,John
Amount purchased: 1,431,490 @ 2.50p
Value: 35,787.25£

Shanta Gold Ltd. (SHG)
Director name: Durrant,Anthony
Amount purchased: 423,888 @ 6.00p
Value: 25,433.28£

Itv (ITV)
Director name: Bazalgette,Peter
Amount purchased: 13,025 @ 166.60p
Value: 21,699.65£

Shaftesbury (SHB)
Director name: Riva,Hilary S
Amount purchased: 1,920 @ 1,033.84p
Value: 19,849.73£

Shanta Gold Ltd. (SHG)
Director name: Marshall,Keith
Amount purchased: 219,794 @ 6.00p
Value: 13,187.64£

Shanta Gold Ltd. (SHG)
Director name: Patel,Ketan
Amount purchased: 219,794 @ 6.00p
Value: 13,187.64£

Utilico Emerging Markets Ltd (di) (UEM)
Director name: Rennocks,John
Amount purchased: 4,832 @ 226.50p
Value: 10,944.48£

Utilico Emerging Markets Ltd (di) (UEM)
Director name: Madeiros,Garry
Amount purchased: 4,502 @ 226.50p
Value: 10,197.03£

International Consolidated Airlines Group Sa (cdi) (IAG)
Director name: Shaw ,Nicola
Amount purchased: 1,495 @ 667.75p
Value: 9,982.89£

Utilico Emerging Markets Ltd (di) (UEM)
Director name: Muh,Anthony
Amount purchased: 3,565 @ 226.50p
Value: 8,074.73£

Utilico Emerging Markets Ltd (di) (UEM)
Director name: Hansen,Susan
Amount purchased: 3,565 @ 226.50p
Value: 8,074.73£

Utilico Emerging Markets Ltd (di) (UEM)
Director name: Milne,Garth
Amount purchased: 3,565 @ 226.50p
Value: 8,074.73£

Dairy Crest Group (DCG)
Director name: Alexander,Stephen
Amount purchased: 1,250 @ 575.00p
Value: 7,187.50£

E-therapeutics (ETX)
Director name: Jones,Trevor Mervyn
Amount purchased: 59,460 @ 9.25p
Value: 5,500.05£

Itv (ITV)
Director name: Harris,Mary
Amount purchased: 2,013 @ 166.60p
Value: 3,353.66£

Itv (ITV)
Director name: Faxon,Roger
Amount purchased: 1,950 @ 164.17p
Value: 3,201.32£

Stagecoach Group (SGC)
Director name: Paterson,Ross
Amount purchased: 90 @ 168.40p
Value: 151.56£

Stagecoach Group (SGC)
Director name: Griffiths,Martin Andrew
Amount purchased: 90 @ 168.40p
Value: 151.56£

Cybg (CYBG)
Director name: Smith,Ian S
Amount purchased: 45 @ 335.34p
Value: 150.90£

On The Beach Group (OTB)
Director name: Vickerstaff,Kirsteen
Amount purchased: 22 @ 449.85p
Value: 98.97£


Top Director Sells
Safestyle Uk (SFE)
Director name: Robinson,Michael John
Amount sold: 55,000 @ 170.00p
Value: 93,500.00£

Rolls-royce Holdings (RR.)
Director name: Daintith,Stephen
Amount sold: 6,953 @ 840.80p
Value: 58,460.82£

Safestyle Uk (SFE)
Director name: Robinson,Michael John
Amount sold: 20,000 @ 161.73p
Value: 32,346.00£

Safestyle Uk (SFE)
Director name: Robinson,Michael John
Amount sold: 20,000 @ 161.27p
Value: 32,254.44£

Safestyle Uk (SFE)
Director name: Robinson,Michael John
Amount sold: 10,000 @ 170.50p
Value: 17,050.00£