Director dealings: P2P's Cassidy backs new trategy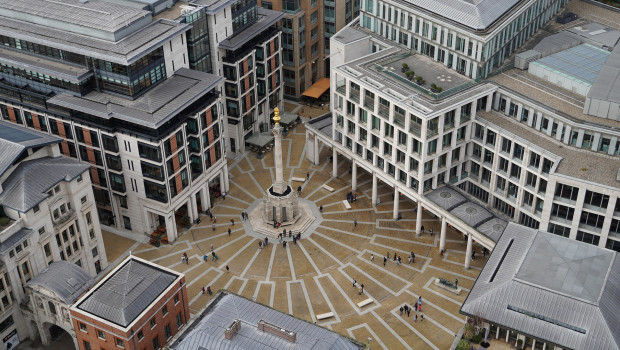 P2P Global Investments director Michael Cassidy bought £124,500 worth of shares in the investment company as it continued to rally on the back of share buybacks and the new strategy announced in late November.
Non-executive director Cassidy snapped up 15,000 shares at a price of 830p apiece on Thursday.
An update from the company at the end of December showed the trust's net asset value had grown 0.4% in November to 983.91p at the end of the month.
At the end of November, the investment manager announced a new plan to pay a dividend of at least 15p per quarter by the
end of the second quarter of 2018, and continue to build beyond, with a payout of 12p per quarter during the transition period.
An "accelerated re-positioning" would see increased exposure to assets with a higher risk-adjusted return, of which there was identified £400m strong pipeline of assets identified with attractive returns and measured risk. The manager also committed to a "more pro-active" share buyback program, which has seen the shares rise from 768p to 829p by the close on Thursday.
Elsewhere, the wife of Autins Group non-executive director Terry Garthwaite, Tonina, picked up 15,000 ordinary shares in the automotive insulation solutions firm on Wednesday at a cost of 125p per share. The total value of the transaction came to £18,750.
In its results for the trading year ended 30 September, Autins posted a 29% increase in revenue to £26.4m, as group profit jumped from £6.5m to £9m.
As of 1540 GMT, Autins shares were untraded on 125.00p.
Top Director Buys
P2p Global Investments (P2P)
Director name: Cassidy,Michael
Amount purchased: 15,000 @ 830.00p
Value: 124,500.00£

Metal Tiger (MTR)
Director name: Hall,Charles J
Amount purchased: 1,000,000 @ 2.44p
Value: 24,400.00£

United Utilities Group (UU.)
Director name: Rowe,Paulette
Amount purchased: 3,000 @ 770.20p
Value: 23,106.00£

Autins Group (AUTG)
Director name: Garthwaite,Terence
Amount purchased: 15,000 @ 125.00p
Value: 18,750.00£

British Land Company (BLND)
Director name: Score,Tim
Amount purchased: 2,654 @ 683.26p
Value: 18,133.77£

British Land Company (BLND)
Director name: Gladden,Lynn
Amount purchased: 1,311 @ 683.26p
Value: 8,957.57£

British Land Company (BLND)
Director name: Jackson,William
Amount purchased: 960 @ 683.26p
Value: 6,559.32£

British Land Company (BLND)
Director name: Wade-Gery,Laura
Amount purchased: 732 @ 683.26p
Value: 5,001.48£

Finsbury Growth & Income Trust (FGT)
Director name: Allard,John
Amount purchased: 542 @ 768.50p
Value: 4,165.27£

Finsbury Growth & Income Trust (FGT)
Director name: Allard,John
Amount purchased: 164 @ 768.50p
Value: 1,260.34£

Jupiter European Opportunities Trust (JEO)
Director name: Sutch,Andrew L
Amount purchased: 77 @ 769.00p
Value: 592.13£

Temple Bar Inv Trust (TMPL)
Director name: Reeve,John
Amount purchased: 37 @ 1,329.50p
Value: 491.92£

Temple Bar Inv Trust (TMPL)
Director name: Reeve,John
Amount purchased: 37 @ 1,329.50p
Value: 491.92£

Schroders (SDR)
Director name: Keers,Richard
Amount purchased: 7 @ 3,618.00p
Value: 253.26£

Schroders (SDR)
Director name: Harrison ,Peter
Amount purchased: 7 @ 3,618.00p
Value: 253.26£

Croda International (CRDA)
Director name: Foots,Steve
Amount purchased: 4 @ 4,440.00p
Value: 177.60£

Firstgroup (FGP)
Director name: Groombridge,Jimmy
Amount purchased: 133 @ 112.66p
Value: 149.84£

Lloyds Banking Group (LLOY)
Director name: Horta-Osorio,Antonio
Amount purchased: 220 @ 68.07p
Value: 149.75£

Glaxosmithkline (GSK)
Director name: Whyte,Victoria
Amount purchased: 10 @ 1,332.89p
Value: 133.29£

Glaxosmithkline (GSK)
Director name: Walmsley,Emma
Amount purchased: 10 @ 1,332.89p
Value: 133.29£

Glaxosmithkline (GSK)
Director name: Redfern,Dominic
Amount purchased: 10 @ 1,332.89p
Value: 133.29£

Glaxosmithkline (GSK)
Director name: Vallance,Patrick
Amount purchased: 10 @ 1,332.89p
Value: 133.29£

Glaxosmithkline (GSK)
Director name: Dingemans,Simon
Amount purchased: 10 @ 1,332.89p
Value: 133.29£

Croda International (CRDA)
Director name: Maiden,Jez K
Amount purchased: 3 @ 4,440.00p
Value: 133.20£

Croda International (CRDA)
Director name: Brophy ,Tom
Amount purchased: 3 @ 4,440.00p
Value: 133.20£

Meggitt (MGGT)
Director name: Green,Philip Ernest
Amount purchased: 27 @ 474.60p
Value: 128.14£

Lloyds Banking Group (LLOY)
Director name: Culmer,George
Amount purchased: 184 @ 68.07p
Value: 125.25£

Lloyds Banking Group (LLOY)
Director name: Colombás ,Juan
Amount purchased: 184 @ 68.07p
Value: 125.25£

Meggitt (MGGT)
Director name: Webb,Doug
Amount purchased: 26 @ 474.60p
Value: 123.40£

Cobham (COB)
Director name: Colloff,Lyn
Amount purchased: 81 @ 123.69p
Value: 100.19£


Top Director Sells
Carnival (CCL)
Director name: Donald,Arnold W
Amount sold: 3,000 @ 68.00$
Value: 155,156.68$

Connect Group (CNCT)
Director name: Bunting,Jonathan
Amount sold: 45,972 @ 117.00p
Value: 53,787.24£