Director dealings: Morgan Advanced Materials boss gives shares to spouse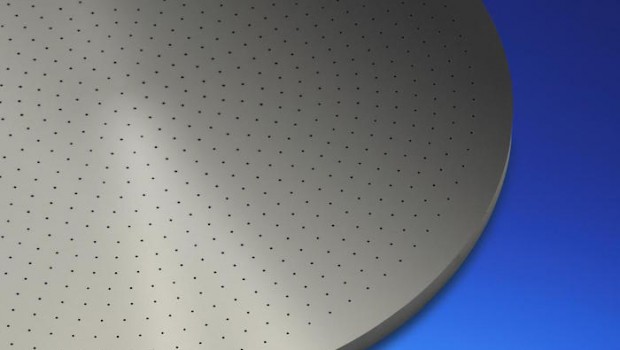 Morgan Advanced Materials's boss gave his spouse the shares, net of taxes, resulting from the vesting of the second and final tranche of stock in the company following his appointment as chief executive officer of the engineer.
In total, Pete Raby gave his wife Candice the 30,208 shares which were left after disposing of 29,967 at 343p apiece, on 29 December, to cover the related hits from income tax and national insurance contributions after the shares vested.
With the shares then changing hands at a 52-week high and near the top of their five-year trading range (at 376p), some analysts estimated they were roughly at their fair value.
On 18 December, analysts at Barclays nudged their target price for the shares from 325p to 330p and reiterated their 'equalweight' recommendation, telling clients that it was too early to expect the UK capital goods sector's outperformance in 2017 to weigh on the space - despite conversations with investors having indicated that they were "nervous".
In a research note on the wider sector, which they continued to rate at 'neutral', Barclays said: "These concerns may be sufficient to drive sector underperformance, although we believe that it is too early but will remain vigilant as 2018 progresses. We had been in a low/no growth environment for some time and company sentiment is finally improving after many false starts, which could see further upgrades to guidance and spur M&A."
Top Director Buys
Rockhopper Exploration (RKH)
Director name: MacDonald,Stewart
Amount purchased: 732 @ 20.50p
Value: 150.06£

Rockhopper Exploration (RKH)
Director name: Moody,Samuel John
Amount purchased: 732 @ 20.50p
Value: 150.06£

Maintel Holdings (MAI)
Director name: Stevens,Kevin
Amount purchased: 24 @ 620.00p
Value: 148.80£

Maintel Holdings (MAI)
Director name: Legg,Stuart
Amount purchased: 24 @ 620.00p
Value: 148.80£

Tesco (TSCO)
Director name: Lewis,Dave
Amount purchased: 66 @ 208.65p
Value: 137.71£

Tesco (TSCO)
Director name: Stewart,Alan
Amount purchased: 66 @ 208.65p
Value: 137.71£


Top Director Sells
Morgan Advanced Materials (MGAM)
Director name: Raby,Pete
Amount sold: 26,967 @ 334.39p
Value: 90,176.17£