Director dealings: MJ Gleeson director disposes of 1.5m shares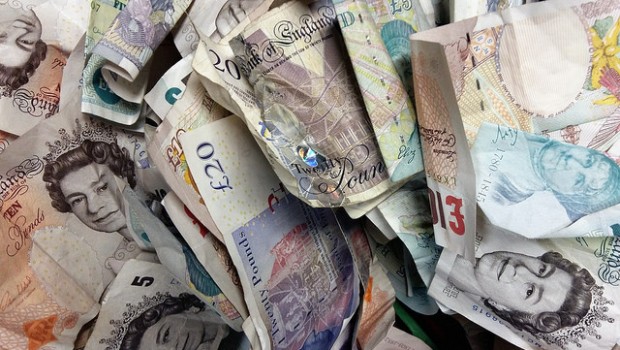 Christopher Mills, a non-executive director of urban regeneration and land development firm MJ Gleeson, benefited from the sale of 1,500,000 ordinary shares in the company on Thursday.
The sale was carried out by North Atlantic Smaller Companies Investment Trust and Oryx International Growth Fund, part of Harwood Capital, of which Gleeson was also a director.
At an average price of 725p per share, the sale totalled £10,875,000.
Following the sale, North Atlantic held 6m shares in MJ Gleeson, with Oryx still in possession of a further a 1m.
As of 1500 GMT, shares had gained 0.39% to 712.80p.
Top Director Buys
Spire Healthcare Group (SPI)
Director name: Ash,Justin
Amount purchased: 84,500 @ 236.50p
Value: £199,842.50

Cenkos Securities (CNKS)
Director name: Anderson,Philip
Amount purchased: 98,026 @ 102.00p
Value: £99,986.52

Nmc Health (NMC)
Director name: Meade (Lord Clanwilliam),Patrick James
Amount purchased: 2,500 @ 2,726.00p
Value: £68,150.00

Cybg (CYBG)
Director name: Wade,Tim
Amount purchased: 20,000 @ 321.00p
Value: £64,200.00

Chesnara (CSN)
Director name: Deane,John
Amount purchased: 10,000 @ 349.66p
Value: £34,966.00

Derriston Capital (DERR)
Director name: Sargent,Rodger D
Amount purchased: 300,000 @ 11.05p
Value: £33,150.00

Nmc Health (NMC)
Director name: Meade (Lord Clanwilliam),Patrick James
Amount purchased: 1,160 @ 2,805.00p
Value: £32,538.00

Charles Stanley Group (CAY)
Director name: Coutts,Ben Money
Amount purchased: 5,500 @ 365.00p
Value: £20,075.00

Papua Mining (PML)
Director name: Johnson,Paul
Amount purchased: 160,000 @ 1.20p
Value: £1,920.00

Papua Mining (PML)
Director name: Somerset-Leeke ,Michael
Amount purchased: 160,000 @ 1.20p
Value: £1,920.00


Top Director Sells
Mj Gleeson (GLE)
Director name: Mills,Christopher H B
Amount sold: 1,000,000 @ 725.00p
Value: £7,250,000.00

Luceco (LUCE)
Director name: Hornby,John
Amount sold: 2,000,000 @ 234.53p
Value: £4,690,599.92

Mj Gleeson (GLE)
Director name: Mills,Christopher H B
Amount sold: 500,000 @ 725.00p
Value: £3,625,000.00

Schroders (SDR)
Director name: Dobson,Michael W R
Amount sold: 51,678 @ 3,508.00p
Value: £1,812,864.33

Compass Group (CPG)
Director name: Cousins,Richard John
Amount sold: 78,678 @ 1,519.75p
Value: £1,195,706.07

Compass Group (CPG)
Director name: Green,Gary
Amount sold: 47,054 @ 1,519.75p
Value: £715,101.47

Compass Group (CPG)
Director name: Blakemore ,Dominic
Amount sold: 37,231 @ 1,519.75p
Value: £565,816.78

Tbc Bank Group (TBCG)
Director name: Shagidze,Giorgi
Amount sold: 28,277 @ 1,650.07p
Value: £466,590.29

Compass Group (CPG)
Director name: White,Mark
Amount sold: 17,386 @ 1,519.75p
Value: £264,223.11

Helical (HLCL)
Director name: Slade,Michael
Amount sold: 85,000 @ 301.00p
Value: £255,850.00

Compass Group (CPG)
Director name: Thomson,Johnny
Amount sold: 10,787 @ 1,519.75p
Value: £163,935.04

Clinigen Group (CLIN)
Director name: Rigg,Chris
Amount sold: 4,955 @ 1,017.00p
Value: £50,392.35

Tbc Bank Group (TBCG)
Director name: Shagidze,Giorgi
Amount sold: 538 @ 1,650.00p
Value: £8,877.00

Tbc Bank Group (TBCG)
Director name: Shagidze,Giorgi
Amount sold: 467 @ 1,650.20p
Value: £7,706.43

Papua Mining (PML)
Director name: Harrington,Kieran
Amount sold: 320,000 @ 1.20p
Value: £3,840.00