Director dealings: Mincon director sells 3.8m shares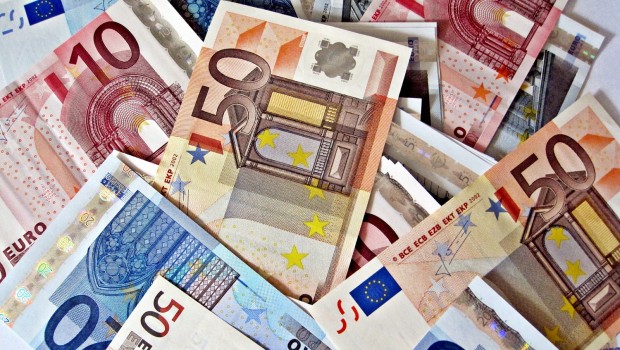 Irish drilling tools engineer Mincon announced on Thursday that a company closely associated with its non-executive director Kevin Barry had disposed of more than 3.8m shares in the firm.
Babybell, the company headed up by Barry, sold the shares at a cost of €1.00 each for a total €3.8m.
After the transaction, Babybell remained in possession of 11.1m shares in Mincon, a 5.3% stake in the firm.
In its results for the first nine months of its trading year, Mincon posted 29% growth in revenue after customers flocked to its in-house products; however, "adverse" currency effects narrowed the group's margins from 15.7% to 13.2%.
As of 1615 GMT, shares had gained 0.51% to 98.00p.
Top Director Buys
D4t4 Solutions (D4T4)
Director name: McDowell,Roger
Amount purchased: 100,000 @ 123.00p
Value: 123,000.00£

D4t4 Solutions (D4T4)
Director name: McDowell,Roger
Amount purchased: 100,000 @ 123.00p
Value: 123,000.00£

Frontier Developments (FDEV)
Director name: Walsh,David John
Amount purchased: 3,500 @ 1,304.40p
Value: 45,654.00£

Morrison (wm) Supermarkets (MRW)
Director name: Anand,Rooney
Amount purchased: 10,000 @ 218.90p
Value: 21,890.00£

Verona Pharma (VRP)
Director name: Ebsworth,David
Amount purchased: 10,000 @ 106.85p
Value: 10,685.00£

Concepta (CPT)
Director name: Henau,Erik
Amount purchased: 100,000 @ 7.80p
Value: 7,800.00£

Easyjet (EZJ)
Director name: Findlay ,Andrew
Amount purchased: 115 @ 1,407.00p
Value: 1,618.05£

Miton Group (MGR)
Director name: Harrison ,Piers Godfrey
Amount purchased: 378 @ 39.75p
Value: 150.26£

Miton Group (MGR)
Director name: Barron,David
Amount purchased: 378 @ 39.75p
Value: 150.26£

Miton Group (MGR)
Director name: Williams,Gervais
Amount purchased: 378 @ 39.75p
Value: 150.26£

Rockhopper Exploration (RKH)
Director name: Moody,Samuel John
Amount purchased: 663 @ 22.62p
Value: 149.97£

Rockhopper Exploration (RKH)
Director name: MacDonald,Stewart
Amount purchased: 663 @ 22.62p
Value: 149.97£

3i Group (III)
Director name: Dunn,Kevin
Amount purchased: 16 @ 925.67p
Value: 148.11£

3i Group (III)
Director name: Wilson,Julia
Amount purchased: 16 @ 925.67p
Value: 148.11£


Top Director Sells
Mincon Group (MCON)
Director name: Barry ,Kevin
Amount sold: 3,800,000 @ 1.00€
Value: 3,439,539.68€

Future (FUTR)
Director name: Byng-Maddick,Zillah
Amount sold: 193,000 @ 350.74p
Value: 676,928.21£

Barr (a.g.) (BAG)
Director name: Kemp,Jonathan David
Amount sold: 3,900 @ 616.00p
Value: 24,024.00£