Director dealings: M&G Prudential deputy CEO buys in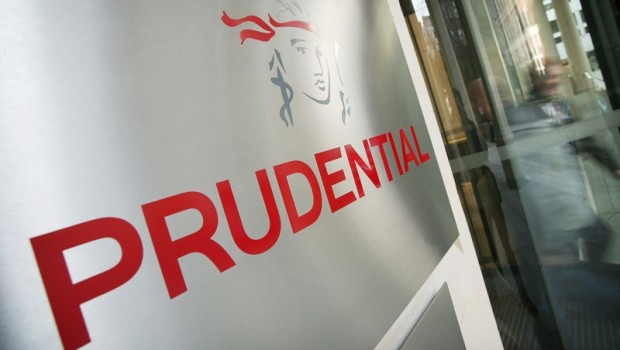 Anne Richards, M&G Prudential's chief executive bought a large amount of shares in the life insurer financed via the sale of options in the stock.
On 1 December, Richards had sold 41,194 options in the firm, pocketing £395,174.04 in exchange, which she proceeded to reinvest almost entirely in shares of Prudential on the next business day, the company said in a statement.
She was preceded by David Law, the chair of the group's audit committee, who on 1 December picked up £39,715.94-worth of shares.
However, also on 1 December, Alan Porter, Prudential's general counsel, Jonathan Oliver, the insurer's director of communications and John Foley, M&G Prudential's chief, also sold options, with all of them opting to retain the proceeds of their respective transactions.
On 16 November, in a statement issued ahead of an investor day, the company said it continued to benefit from "powerful and enduring demand drivers" and its established platforms in Asia, the US, and the UK and Europe, with new business profit of £2.47bn, for a 17% increase on the comparable year-ago period.
Commenting on the same, analysts at Barclays told clients: "While the recent CMD (16th Nov) didn't provide any new material insights, we believe it did highlight again the quality of its franchise and the opportunity ahead.
"The new CEO of the Asian operations believes Asia can double earnings again over the next five to seven years (CAGR of 10-15%), while the US CEO thinks the Department of Labor (DOL) rules will significantly increase the market opportunity for variable annuities once implemented. The CEO of the merged UK operations believes M&G Prudential can be a leading "capital- light" UK savings and retirement company."
Barclays revised its target on the shares to 2,169p, sticking by its 'overweight' recommendation while designating the stock as its 'top pick' in European insurance.
Top Director Buys
Prudential (PRU)
Director name: Richards,Anne
Amount purchased: 21,408 @ 1,833.00p
Value: 392,408.64£

Empiric Student Property (ESP)
Director name: Hadaway,Paul
Amount purchased: 388,750 @ 87.76p
Value: 341,157.27£

Land Securities Group (LAND)
Director name: Greenslade,Martin F
Amount purchased: 17,000 @ 924.70p
Value: 157,199.00£

Science In Sport (SIS)
Director name: Moon,Stephen
Amount purchased: 107,143 @ 70.00p
Value: 75,000.10£

Land Securities Group (LAND)
Director name: Greenslade,Martin F
Amount purchased: 8,000 @ 924.00p
Value: 73,920.00£

Sig (SHI)
Director name: Oldersma ,MeinieÂ
Amount purchased: 39,000 @ 167.99p
Value: 65,515.32£

Mothercare (MTC)
Director name: Hughes,Glyn
Amount purchased: 69,896 @ 71.00p
Value: 49,626.16£

Prudential (PRU)
Director name: Law,David J A
Amount purchased: 2,162 @ 1,837.00p
Value: 39,715.94£

Vesuvius (VSVS)
Director name: Young ,Guy
Amount purchased: 5,454 @ 549.96p
Value: 29,994.82£

Trakm8 Holdings (TRAK)
Director name: Furber,Jonathan
Amount purchased: 28,321 @ 105.88p
Value: 29,986.27£

(ZEN)
Director name: Cattaneo,Andrea
Amount purchased: 300,000 @ 8.28p
Value: 24,834.00£

Gattaca (GATC)
Director name: Lewis,Keith
Amount purchased: 5,094 @ 298.67p
Value: 15,214.30£

Pebble Beach Systems Group (PEB)
Director name: Varney,John
Amount purchased: 1,000,000 @ 1.49p
Value: 14,900.00£

Sig (SHI)
Director name: Allner,Andrew
Amount purchased: 6,000 @ 168.00p
Value: 10,080.00£

Appscatter Group (APPS)
Director name: Hill,Jason
Amount purchased: 20,408 @ 49.00p
Value: 9,999.92£

Appscatter Group (APPS)
Director name: Carver,Clive
Amount purchased: 20,408 @ 49.00p
Value: 9,999.92£

Appscatter Group (APPS)
Director name: Buchen,Michael
Amount purchased: 20,408 @ 49.00p
Value: 9,999.92£

Convatec Group (CTEC)
Director name: Rivaz ,Ros
Amount purchased: 4,908 @ 202.49p
Value: 9,938.28£

Eckoh (ECK)
Director name: Herbert,Chrissie
Amount purchased: 20,000 @ 48.50p
Value: 9,700.00£

Pantheon International (PIN)
Director name: Nicklin ,Susannah
Amount purchased: 425 @ 1,866.28p
Value: 7,931.69£

B.p. Marsh & Partners (BPM)
Director name: Topping ,Daniel
Amount purchased: 1,732 @ 258.00p
Value: 4,468.56£

Travis Perkins (TPK)
Director name: Chambers,Stuart J
Amount purchased: 194 @ 1,582.90p
Value: 3,070.82£

Travis Perkins (TPK)
Director name: Anderson,Ruth
Amount purchased: 57 @ 1,582.90p
Value: 902.25£

Travis Perkins (TPK)
Director name: McConville,Coline
Amount purchased: 57 @ 1,582.90p
Value: 902.25£

Travis Perkins (TPK)
Director name: Rogers ,Christopher
Amount purchased: 55 @ 1,582.90p
Value: 870.59£

Travis Perkins (TPK)
Director name: Redfern,Peter
Amount purchased: 51 @ 1,582.90p
Value: 807.28£

Travis Perkins (TPK)
Director name: Rogers,John
Amount purchased: 43 @ 1,582.90p
Value: 680.65£

Tesco (TSCO)
Director name: Stewart,Alan
Amount purchased: 254 @ 196.40p
Value: 498.86£

Legal & General Group (LGEN)
Director name: Wilson,Nigel
Amount purchased: 74 @ 264.00p
Value: 195.36£

Legal & General Group (LGEN)
Director name: Procter,Kerrigan
Amount purchased: 74 @ 264.00p
Value: 195.36£

Legal & General Group (LGEN)
Director name: Davies,Jeff
Amount purchased: 73 @ 264.00p
Value: 192.72£

Kingfisher (KGF)
Director name: Witts,Karen
Amount purchased: 46 @ 331.00p
Value: 152.26£

Premier Oil (PMO)
Director name: Rose ,Richard
Amount purchased: 216 @ 69.33p
Value: 149.75£

Cybg (CYBG)
Director name: Smith,Ian S
Amount purchased: 47 @ 318.60p
Value: 149.74£

Stagecoach Group (SGC)
Director name: Griffiths,Martin Andrew
Amount purchased: 83 @ 178.90p
Value: 148.49£

Stagecoach Group (SGC)
Director name: Paterson,Ross
Amount purchased: 83 @ 178.90p
Value: 148.49£

Tesco (TSCO)
Director name: Lewis,Dave
Amount purchased: 71 @ 195.76p
Value: 138.99£

Tesco (TSCO)
Director name: Stewart,Alan
Amount purchased: 70 @ 195.76p
Value: 137.03£

Premier Oil (PMO)
Director name: Allan,Robin
Amount purchased: 181 @ 69.33p
Value: 125.49£

Premier Oil (PMO)
Director name: Durrant ,Tony
Amount purchased: 180 @ 69.33p
Value: 124.79£


Top Director Sells
Land Securities Group (LAND)
Director name: Greenslade,Martin F
Amount sold: 77,525 @ 927.50p
Value: 719,044.35£

Empiric Student Property (ESP)
Director name: Hadaway,Paul
Amount sold: 388,750 @ 87.75p
Value: 341,128.12£

Bellway (BWY)
Director name: Ayres,Edward (Ted)
Amount sold: 7,812 @ 3,470.00p
Value: 271,076.41£

Bellway (BWY)
Director name: Adey,Keith
Amount sold: 4,451 @ 3,470.00p
Value: 154,449.70£

Prudential (PRU)
Director name: Foley,John W.
Amount sold: 779 @ 1,832.85p
Value: 14,277.90£