Director dealings: Metro Bank CEO ups stake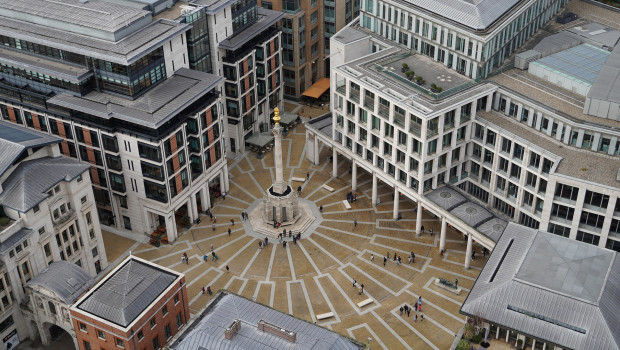 Metro Bank chief executive Craig Donaldson purchased 10,000 ordinary shares in the FTSE 250-listed challenger bank.
Donaldson, who joined Metro all the way back in 2010, acquired the shares at an average price of 2,176.25p, for a total value of £217,624.70.
Metro Bank got a boost on Monday as Citi upgraded the stock to 'buy' from 'neutral', saying the risk/reward now looks more balanced.
Citi, which has long-argued that Metro shares should not be bought given overly-optimistic targets, said it still thinks this is true. However, with the shares underperforming the Stoxx 600 banks index by more than 25% since early March, the price now overly discounts negatives.
The broker cut its price target on the stock to 2,590p from 3,040p to reflect a high sensitivity of valuation and lower assumed terminal growth.
On the downside, it said the stock's valuation may not be enough in a market where most banks look cheap. It also pointed to weak margin trends due to competition and said the bank's third-quarter results did little to indicate that 2020/23 targets are achievable.
"We see Metro as most exposed to no-deal Brexit (not our base case but a non-negligible risk), given how sensitive valuation is," Citi added.
As of 1630 BST, Metro Bank shares were up 2.50% to 2,216p.
Top Director Buys
Metro Bank (MTRO)
Director name: Donaldson,Craig
Amount purchased: 10,000 @ 2,176.25p
Value: £217,624.70

Obtala Limited (OBT)
Director name: Pelham,Miles C
Amount purchased: 1,000,000 @ 6.23p
Value: £62,250.00

Wandisco (WAND)
Director name: Richards,David James
Amount purchased: 10,000 @ 392.58p
Value: £39,258.00

Wandisco (WAND)
Director name: Aahlad ,Yeturu
Amount purchased: 10,000 @ 392.58p
Value: £39,258.00

St. Modwen Properties (SMP)
Director name: Gray,Danuta
Amount purchased: 10,500 @ 370.46p
Value: £38,897.78

Gvc Holdings (GVC)
Director name: Anscombe ,Jane
Amount purchased: 3,763 @ 929.52p
Value: £34,977.91

Nmc Health (NMC)
Director name: Bomford ,Jonathan
Amount purchased: 1,000 @ 3,475.55p
Value: £34,755.45

Rps Group (RPS)
Director name: Bainbridge,Allison
Amount purchased: 16,400 @ 160.73p
Value: £26,360.21

Vivo Energy (VVO)
Director name: Nyasulu,Thembalihle Hixonia
Amount purchased: 12,000 @ 118.99p
Value: £14,278.56

Henderson Opportunities Trust (HOT)
Director name: Colquhoun,Wendy
Amount purchased: 1,000 @ 984.70p
Value: £9,847.00

Henry Boot (BOOT)
Director name: Jennings,Gerald
Amount purchased: 2,500 @ 269.00p
Value: £6,725.00

Rps Group (RPS)
Director name: Bainbridge,Allison
Amount purchased: 2,000 @ 158.00p
Value: £3,160.00

Coral Products (CRU)
Director name: Wood,Michael (Mick)
Amount purchased: 21,019 @ 10.30p
Value: £2,164.96

3i Group (III)
Director name: Dunn,Kevin
Amount purchased: 18 @ 854.27p
Value: £153.77

Direct Line Insurance Group (DLG)
Director name: Maddock,Steven
Amount purchased: 47 @ 325.30p
Value: £152.89

Arrow Global Group (ARW)
Director name: Hamilton,Stewart
Amount purchased: 78 @ 193.50p
Value: £150.93

Arrow Global Group (ARW)
Director name: Rochford,Lee
Amount purchased: 78 @ 193.50p
Value: £150.93

Direct Line Insurance Group (DLG)
Director name: Tomlinson,Humphrey
Amount purchased: 46 @ 325.30p
Value: £149.64

Arrow Global Group (ARW)
Director name: Sutherland,Dave
Amount purchased: 77 @ 193.50p
Value: £148.99

Arrow Global Group (ARW)
Director name: Cooper,Paul
Amount purchased: 77 @ 193.50p
Value: £148.99

Arrow Global Group (ARW)
Director name: French,Tracy
Amount purchased: 77 @ 193.50p
Value: £148.99

3i Group (III)
Director name: Wilson,Julia
Amount purchased: 17 @ 854.27p
Value: £145.23


Top Director Sells