Director dealings: K3 capital director secures 32,400 new shares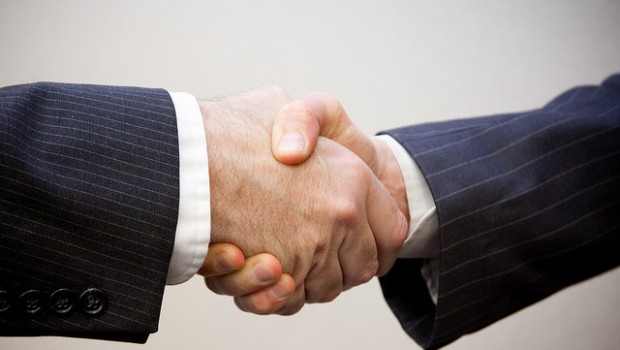 Martin Robinson, a non-executive director at K3 Capital Group, picked up 32,400 ordinary shares in the firm on Wednesday at a cost of 158.42p each, or a total of £51,328.08.
Robinson's wife, Jane-Anne Robinson, purchased a further 2,000 shares on Wednesday, also at 158.42p each, for a total of £3,168.40.
K3 Capital and its three trading subsidiaries, Knightsbridge, KBS Corporate and KBS Corporate Finance, went public in April with a market capitalisation of £40m.
In its annual report published in September, K3 reported "a year of robust growth" with revenues increasing 26% to £10.8m and a pre-tax profit of £2.8m, up 13% year-on-year.
As of 1420 GMT, shares had gained 1.94% to 158.00p.
Top Director Buys
K3 Capital Group (K3C)
Director name: Robinson,Martin
Amount purchased: 32,400 @ 158.42p
Value: 51,328.08£

Urban&civic (UANC)
Director name: Barlow ,Ian
Amount purchased: 17,800 @ 274.75p
Value: 48,905.50£

Scapa Group (SCPA)
Director name: Pentz,Lawrence C
Amount purchased: 10,000 @ 479.60p
Value: 47,960.00£

Ortac Resources Ltd. (di) (OTC)
Director name: Schirnding,Nick von
Amount purchased: 400,000 @ 2.65p
Value: 10,600.00£

Avon Rubber (AVON)
Director name: Keveth,Nick
Amount purchased: 857 @ 1,159.00p
Value: 9,932.63£

Strategic Minerals (SML)
Director name: Peters,John
Amount purchased: 500,000 @ 1.89p
Value: 9,457.50£

Avon Rubber (AVON)
Director name: Keveth,Nick
Amount purchased: 509 @ 1,169.00p
Value: 5,950.21£

Ascent Resources (AST)
Director name: Hutchinson,Colin
Amount purchased: 300,000 @ 1.73p
Value: 5,190.00£

Diurnal Group (DNL)
Director name: Whitaker,Martin
Amount purchased: 3,703 @ 135.00p
Value: 4,999.05£

Avon Rubber (AVON)
Director name: Keveth,Nick
Amount purchased: 428 @ 1,157.00p
Value: 4,951.96£

K3 Capital Group (K3C)
Director name: Robinson,Martin
Amount purchased: 2,000 @ 158.42p
Value: 3,168.40£

Diurnal Group (DNL)
Director name: Bungay ,Richard
Amount purchased: 2,222 @ 135.00p
Value: 2,999.70£

Diurnal Group (DNL)
Director name: Ross,Richard
Amount purchased: 1,481 @ 135.00p
Value: 1,999.35£

Direct Line Insurance Group (DLG)
Director name: Reizenstein,John
Amount purchased: 43 @ 354.30p
Value: 152.35£

Direct Line Insurance Group (DLG)
Director name: Maddock,Steven
Amount purchased: 42 @ 354.30p
Value: 148.81£

Direct Line Insurance Group (DLG)
Director name: Tomlinson,Humphrey
Amount purchased: 42 @ 354.30p
Value: 148.81£


Top Director Sells
Domino's Pizza Group (DOM)
Director name: Wallis,Simon
Amount sold: 12,441 @ 321.40p
Value: 39,985.37£