Director dealings: K3 Business Technology Group director picks up large batch of shares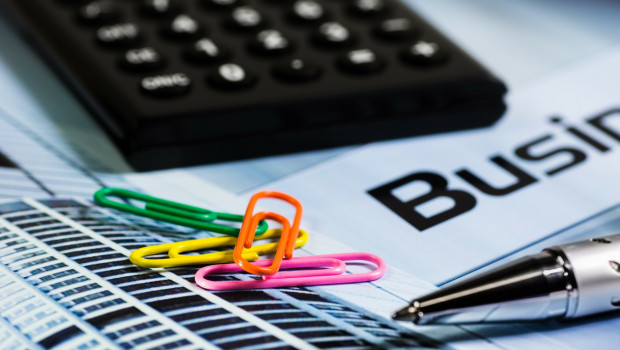 A company controlled by K3 Business Technology Group Director, Johan Claesson, CA Fastieghter AB, made a significant purchase in the company's stock.
The transaction, carried out on 19 December, was conducted at an individual price of 169p per share, for a total value of £1.183m.
In a trading update relased a week before his purchase, the cloud solutions and managed services provider reported trading had been in-line with management's expectations, with four new clients having come on board since the half-year stage amid "encouraging growth" in its Global Accounts division.
Commenting on that update, analysts at house broker FinnCap revised their target price for the shares from 200p to 220p, highlighting the greater than forecast reduction in net debt and the increased focus on developing its own intellectual property.
In terms of valuation, and with the shares then trading on a price-to-earnings multiple of 25, the company was in a transition from those of a consulting and integration outfit to those of an enterprise software provider's, FinnCap said.
Top Director Buys
K3 Business Technology Group (KBT)
Director name: Claesson,Per Johan
Amount purchased: 700,000 @ 169.00p
Value: 1,183,000.04£

Good Energy Group (GOOD)
Director name: Maltby,John N
Amount purchased: 58,000 @ 173.00p
Value: 100,340.00£

Rio Tinto (RIO)
Director name: Constable,David
Amount purchased: 1,167 @ 51.07$
Value: 45,689.96$

Ariana Resources (AAU)
Director name: Villiers,Michael de
Amount purchased: 2,400,000 @ 1.25p
Value: 30,000.00£

Wolf Minerals Limited (WLFE)
Director name: Hopkins,John
Amount purchased: 162,162 @ 0.07A$
Value: 7,130.55A$

Rentokil Initial (RTO)
Director name: Yueh,Linda
Amount purchased: 1,590 @ 311.00p
Value: 4,944.90£

Wolf Minerals Limited (WLFE)
Director name: Newport,Don
Amount purchased: 81,081 @ 0.07A$
Value: 3,565.27A$

Wolf Minerals Limited (WLFE)
Director name: Royston Clarke,Nicholas
Amount purchased: 81,081 @ 0.07A$
Value: 3,565.27A$

Wolf Minerals Limited (WLFE)
Director name: Hugh Beevor,Ronald
Amount purchased: 81,081 @ 0.07A$
Value: 3,565.27A$

Personal Assets Trust (PNL)
Director name: Sharp,Jean
Amount purchased: 4 @ 40,921.43p
Value: 1,636.86£

Easyjet (EZJ)
Director name: Findlay ,Andrew
Amount purchased: 113 @ 1,435.00p
Value: 1,621.55£

Aberdeen Asian Income Fund Ltd. (AAIF)
Director name: Arthur,Peter
Amount purchased: 464 @ 215.25p
Value: 998.76£

Severfield (SFR)
Director name: Sanderson,Mark
Amount purchased: 195 @ 77.00p
Value: 150.15£

Fidessa Group (FDSA)
Director name: Aspinwall,Chris
Amount purchased: 5 @ 2,537.64p
Value: 126.88£

Fidessa Group (FDSA)
Director name: Waltho,Jonathan
Amount purchased: 5 @ 2,537.64p
Value: 126.88£

Fidessa Group (FDSA)
Director name: Hamer,John
Amount purchased: 5 @ 2,537.64p
Value: 126.88£

Fidessa Group (FDSA)
Director name: Skelton ,Andy
Amount purchased: 5 @ 2,537.64p
Value: 126.88£

Severfield (SFR)
Director name: Lawson,Ian
Amount purchased: 162 @ 77.00p
Value: 124.74£

Severfield (SFR)
Director name: Dunsmore,Alan
Amount purchased: 162 @ 77.00p
Value: 124.74£

Severfield (SFR)
Director name: Cochrane,Ian
Amount purchased: 162 @ 77.00p
Value: 124.74£


Top Director Sells