Director dealings: IWG chief executive ups stake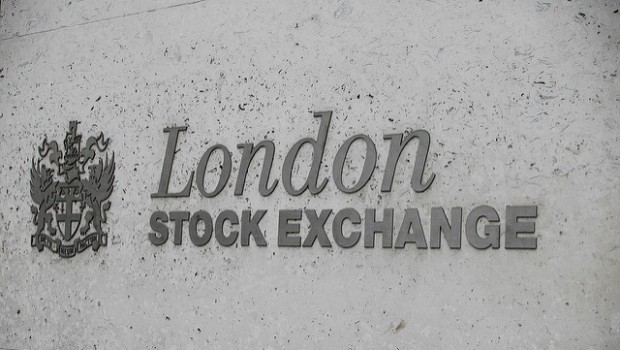 IWG chief executive Mark Dixon purchased 4.3m shares in the FTSE 250-listed multinational on Monday.
Dixon, who founded IWG predecessor Regus back in 1989, acquired the shares at an average price of 229.10p each, for a total value of £9.86m.
IWG shares tumbled back in September after Credit Suisse cut the stock to 'underperform' from 'neutral' and chopped the price target to 200p from 245p.
"We see risks to near- and mid-term reported numbers as growth accelerates, earnings per share vulnerability as and when the current cycle comes to an end, tangible pressure on reported earnings numbers from the implementation of IFRS16, and the potential loss of operational momentum following the departure of the CFO/COO."
IWG announced earlier in the month that chief financial officer and chief operating officer Dominik de Daniel was leaving the group to pursue other opportunities, with Eric Hageman appointed as CFO.
The bank said the departure of de Daniel puts the improved operational momentum in the US at risk.
"The serviced office market is structurally growing but we think the rapid growth of both IWG and many of its peers leave it more vulnerable into any downturn. While this is not our core case in the coming years, we think it should be factored into valuation multiples. This series of risks means that we view the risk-reward balance as unattractive over the next 12 months."
As of 1630 BST, IWG shares had picked up 4% to 234p.
Top Director Buys
Iwg (IWG)
Director name: Dixon,Mark
Amount purchased: 4,304,948 @ 229.10p
Value: £9,862,635.39

Time Out Group (TMO)
Director name: Daiches Dubens,Peter Adam
Amount purchased: 300,000 @ 70.00p
Value: £210,000.00

Harvey Nash Group (HVN)
Director name: Ellis,Albert
Amount purchased: 1,385,499 @ 5.00p
Value: £69,274.95

Harvey Nash Group (HVN)
Director name: Wassall,Simon
Amount purchased: 930,215 @ 5.00p
Value: £46,510.75

Harvey Nash Group (HVN)
Director name: Garratt,Mark
Amount purchased: 381,229 @ 5.00p
Value: £19,061.45

Ten Lifestyle Group (TENG)
Director name: Hornbuckle,Sarah
Amount purchased: 10,000 @ 73.08p
Value: £7,308.00

Eqtec (EQT)
Director name: Price,Ian Joseph
Amount purchased: 725,806 @ 0.93p
Value: £6,750.00

Eqtec (EQT)
Director name: Madden,Gerry
Amount purchased: 569,677 @ 0.93p
Value: £5,298.00

Eqtec (EQT)
Director name: Pearson,Ian
Amount purchased: 537,634 @ 0.93p
Value: £5,000.00

Eqtec (EQT)
Director name: Quigley,Tom
Amount purchased: 193,548 @ 0.93p
Value: £1,800.00

Mortgage Advice Bureau (holdings) (MAB1)
Director name: Tilley,Lucy
Amount purchased: 52 @ 596.00p
Value: £309.92


Top Director Sells
Ricardo (RCDO)
Director name: Shemmans,Dave
Amount sold: 27,605 @ 720.00p
Value: £198,755.99

Ricardo (RCDO)
Director name: Garrett,Mark
Amount sold: 9,427 @ 720.00p
Value: £67,874.40

Ricardo (RCDO)
Director name: Gibson,Ian
Amount sold: 5,139 @ 720.00p
Value: £37,000.80