Director dealings: Hill and Smith's new director picks up £56k of shares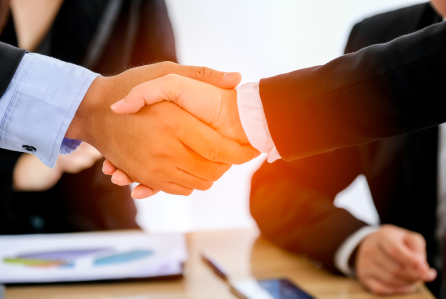 After previously announcing that it had named Alan Giddins as its new non-executive director and senior independent director on Thursday, London-based firm Hill and Smith Holdings said on Monday that Giddins, also a managing partner and co-head of private equity at 3i Group, had purchased 4,500 shares in the company at a price of 1,254p per share on Friday.
In its half-year results released 10 August, Hill and Smith reported record first-half revenue and underlying earnings performance, generating £291.8m in the six months leading to 30 June on an improved operating margin of 13.3%.
At the time, chief executive Derek Muir said, "Hill & Smith continues to deliver a strong performance, again underpinned by our tried and tested strategy of international diversity together with the leading positions our businesses hold in their respective markets. Rising infrastructure investment, together with our focus on active portfolio management to drive shareholder value, resulted in record returns in the first half."
The total cost of Giddins share purchase came to £56,407.50 at a time when the group was sitting right in the middle of its 52 week high and low marks.
"Hill & Smith has successfully grown its business through a combination of strong organic growth and focused acquisitions", Giddins said. "I am extremely pleased to be joining the board and look forward to contributing to the continued development of the group."
As of 1545 BST, shares had remained relatively stable, down just 0.95% to 1,248.00p.
Top Director Buys
Duke Royalty Limited (DUKE)
Director name: Cannon-Brookes,Charles
Amount purchased: 191,484 @ 38.88p
Value: £74,448.98

Hill & Smith Holdings (HILS)
Director name: Giddins,Alan
Amount purchased: 4,500 @ 1,253.50p
Value: £56,407.50

Duke Royalty Limited (DUKE)
Director name: Johnson,Neil A
Amount purchased: 100,000 @ 40.00p
Value: £40,000.00

Palace Capital (PCA)
Director name: Sinclair,Ronald Neil
Amount purchased: 8,824 @ 340.00p
Value: £30,001.60

British Land Company (BLND)
Director name: Score,Tim
Amount purchased: 3,034 @ 597.76p
Value: £18,136.03

British Land Company (BLND)
Director name: Gladden,Lynn
Amount purchased: 1,385 @ 597.76p
Value: £8,278.97

British Land Company (BLND)
Director name: Jackson,William
Amount purchased: 1,098 @ 597.76p
Value: £6,563.40

British Land Company (BLND)
Director name: Wade-Gery,Laura
Amount purchased: 836 @ 597.76p
Value: £4,997.27

Baillie Gifford Shin Nippon (BGS)
Director name: Donaldson,Michael Neil
Amount purchased: 198 @ 754.50p
Value: £1,493.91

Countrywide (CWD)
Director name: Platt,Alison
Amount purchased: 129 @ 115.72p
Value: £149.28

British American Tobacco (BATS)
Director name: Sethi,Naresh
Amount purchased: 3 @ 4,720.00p
Value: £141.60

British American Tobacco (BATS)
Director name: Abelman,Jerome
Amount purchased: 3 @ 4,720.00p
Value: £141.60

British American Tobacco (BATS)
Director name: Marroco,Tadeu
Amount purchased: 3 @ 4,720.00p
Value: £141.60

British American Tobacco (BATS)
Director name: Stevens,Ben
Amount purchased: 3 @ 4,720.00p
Value: £141.60

British American Tobacco (BATS)
Director name: Vandermeulen,Johan
Amount purchased: 3 @ 4,720.00p
Value: £141.60

British American Tobacco (BATS)
Director name: Giordano,Giovanni
Amount purchased: 3 @ 4,720.00p
Value: £141.60

British American Tobacco (BATS)
Director name: Durante,Nicandro
Amount purchased: 3 @ 4,720.00p
Value: £141.60

Tesco (TSCO)
Director name: Stewart,Alan
Amount purchased: 74 @ 188.64p
Value: £139.59

Tesco (TSCO)
Director name: Lewis,Dave
Amount purchased: 73 @ 188.64p
Value: £137.71


Top Director Sells