Director dealings: GlobalData chief offloads 1.7m shares due to 'institutional demand'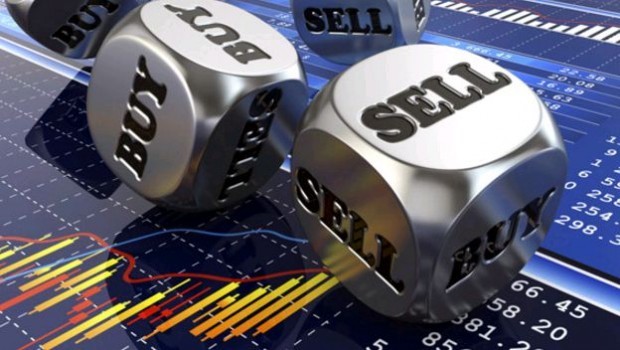 GlobalData chief executive Michael Danson sold 1,700,000 ordinary shares of the business information and services firm's stock on Friday at an average price of 540p, for a total value of £9,180,000.
GlobalData said Danson had chosen to sell the shares, equating to roughly 1.7% of the company's issued share capital, due to "increased institutional demand."
Danson, one of GlobalData's co-founders, was still in possession of 69,604,325 ordinary shares - just over 68% of the firm's equity - after the placing.
Settlement of the placing was expected to take place on 20 October and would be managed by N+1 Singer.
The company said it would not receive any proceeds as a result of the placing.
In its unaudited interim report for the six months leading up to 30 June GlobalData announced "strong revenue growth" as its business model was said to be progressing well.
The group increased its revenue by 23% to £57.9m, turning its 2016 pre-tax loss of £1.3m into a £8,000 profit.
At the time, Bernard Cragg, executive chairman of GlobalData, said "We are beginning to see the benefits of scale and consistency. The half-year results reflect the good progress we have made in developing our business model, the fundamentals of which are robust, profitable and engineered for long-term growth."
As of 1630 BST, GlobalData shares had dropped 5.07% to 541.08p.
Top Director Buys
Best Of The Best (BOTB)
Director name: Garton,Rupert
Amount purchased: 10,000 @ 340.00p
Value: £34,000.00

Aviva (AV.)
Director name: Cross,Patricia
Amount purchased: 2,609 @ 498.48p
Value: £13,005.29

Rainbow Rare Earths Limited Npv (RBW)
Director name: Wynn,Jim
Amount purchased: 83,250 @ 12.00p
Value: £9,990.00

Rainbow Rare Earths Limited Npv (RBW)
Director name: Eales,Martin
Amount purchased: 75,000 @ 12.62p
Value: £9,465.00

Grainger (GRI)
Director name: Gordon,Helen
Amount purchased: 114 @ 267.50p
Value: £304.95

Cmc Markets (CMCX)
Director name: Foley,Grant
Amount purchased: 182 @ 165.77p
Value: £301.70

Grainger (GRI)
Director name: Simms,Vanessa
Amount purchased: 112 @ 267.50p
Value: £299.60

Cmc Markets (CMCX)
Director name: Fineberg,David
Amount purchased: 180 @ 165.77p
Value: £298.39

Alliance Trust (ATST)
Director name: Sternberg,Karl
Amount purchased: 32 @ 726.77p
Value: £232.56

Mj Gleeson (GLE)
Director name: Harrison,Jolyon
Amount purchased: 30 @ 676.00p
Value: £202.80

Mj Gleeson (GLE)
Director name: Allanson ,Stefan
Amount purchased: 30 @ 676.00p
Value: £202.80

Avon Rubber (AVON)
Director name: Keveth,Nick
Amount purchased: 16 @ 934.50p
Value: £149.52

Close Brothers Group (CBG)
Director name: Etherington,Rebekah
Amount purchased: 10 @ 1,475.00p
Value: £147.50

Close Brothers Group (CBG)
Director name: Prebensen,Preben
Amount purchased: 10 @ 1,475.00p
Value: £147.50

Judges Scientific (JDG)
Director name: Ormsby,Bradley Leonard
Amount purchased: 7 @ 2,106.00p
Value: £147.42

Judges Scientific (JDG)
Director name: Cicurel,David
Amount purchased: 7 @ 2,106.00p
Value: £147.42

Sainsbury (j) (SBRY)
Director name: Rogers,John
Amount purchased: 48 @ 243.40p
Value: £116.83

Mission Marketing Group (TMMG)
Director name: William Morgan,David
Amount purchased: 242 @ 33.97p
Value: £82.22

Mission Marketing Group (TMMG)
Director name: Fitzwilliam,Peter
Amount purchased: 236 @ 33.97p
Value: £80.18

Mission Marketing Group (TMMG)
Director name: Lee,Giles
Amount purchased: 235 @ 33.97p
Value: £79.84


Top Director Sells
Globaldata (DATA)
Director name: Danson,Michael
Amount sold: 1,700,000 @ 540.00p
Value: £9,180,000.16

Close Brothers Group (CBG)
Director name: Lee,Elizabeth
Amount sold: 32,520 @ 1,468.00p
Value: £477,393.61

Bunzl (BNZL)
Director name: May,Brian
Amount sold: 9,670 @ 2,303.00p
Value: £222,700.11

Wetherspoon (j.d.) (JDW)
Director name: Connor ,Nigel
Amount sold: 546 @ 1,236.55p
Value: £6,751.56