Director dealings: GlaxoSmithKline directors offload shares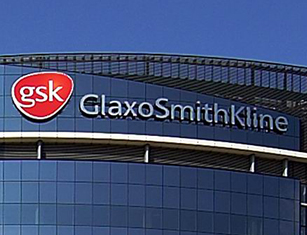 Several directors of GlaxoSmithKline offloaded shares in the healthcare giant on Tuesday in order to meet certain tax liabilities.
GSK chief executive Emma Walmsley disposed of 5,868 ordinary shares at 1,312.63p a piece for a total of £77,201.17, while chief financial officer Simon Dingemans sold 8,360 shares for 1,312.36p each, collecting a total of £109,713.30, and outgoing president of research and development Patrick Vallance dropped 20,322 ordinary shares at 1,317.60p for a grand total of £267,762.66.
Vallance announced in November that he would be leaving GSK at the end of March after 12 years to become Downing Street's chief scientific adviser and head of Number 10's office for science. He will be replaced by Calico's research and development boss Dr Hal Barron.
GlaxoSmithKline, reaffirmed its dividend for this 2018 earlier this month, saying that safeguarding shareholder returns was a higher priority than large-scale mergers and acquisitions.
Unveiling her first full-year results since taking over as chief executive, Walmsley said she was "increasingly confident" that GSK's new suite of products would help it deliver "mid- to high single-digit growth" in the years leading to 2020.
As of 1620 GMT, shares had gained 1.28% to 1,325,40p.
Top Director Buys
Telford Homes (TEF)
Director name: Margaret Earl,Jane
Amount purchased: 6,342 @ 394.00p
Value: £24,987.48

Be Heard Group (BHRD)
Director name: J. Poutney,David
Amount purchased: 1,000,000 @ 2.30p
Value: £23,000.00

Edinburgh Dragon Trust (EFM)
Director name: McLaren,Iain
Amount purchased: 6,780 @ 310.15p
Value: £21,028.36

Brown (n.) Group (BWNG)
Director name: Davies ,Matt
Amount purchased: 10,000 @ 192.64p
Value: £19,264.40

Mj Gleeson (GLE)
Director name: Harrison,Jolyon
Amount purchased: 1,500 @ 724.00p
Value: £10,860.00

Be Heard Group (BHRD)
Director name: Scott,Peter
Amount purchased: 400,000 @ 2.30p
Value: £9,200.00

Coca-cola Hbc Ag (cdi) (CCH)
Director name: Bogdanovic,Zoran
Amount purchased: 159 @ 2,438.99p
Value: £3,877.99

Coca-cola Hbc Ag (cdi) (CCH)
Director name: GUSTAVSSON,JAN
Amount purchased: 98 @ 2,438.99p
Value: £2,390.21

Coca-cola Hbc Ag (cdi) (CCH)
Director name: Imellos,Michalis
Amount purchased: 47 @ 2,438.99p
Value: £1,146.32

Coca-cola Hbc Ag (cdi) (CCH)
Director name: PAREZANOVIC,SANDA
Amount purchased: 33 @ 2,438.99p
Value: £804.87

Wetherspoon (j.d.) (JDW)
Director name: Cacioppo,Su
Amount purchased: 13 @ 1,215.00p
Value: £157.95

Wetherspoon (j.d.) (JDW)
Director name: Whitley ,Ben
Amount purchased: 13 @ 1,215.00p
Value: £157.95

Wetherspoon (j.d.) (JDW)
Director name: Geoghegan,Martin
Amount purchased: 13 @ 1,215.00p
Value: £157.95

Wetherspoon (j.d.) (JDW)
Director name: Hutson,John
Amount purchased: 13 @ 1,215.00p
Value: £157.95

Kier Group (KIE)
Director name: Turner,Nigel
Amount purchased: 14 @ 1,085.00p
Value: £151.90

Kier Group (KIE)
Director name: Dew ,Bev
Amount purchased: 14 @ 1,085.00p
Value: £151.90

Kier Group (KIE)
Director name: Raven ,Hugh
Amount purchased: 14 @ 1,085.00p
Value: £151.90

Kier Group (KIE)
Director name: Brook,Nigel
Amount purchased: 14 @ 1,085.00p
Value: £151.90

Kier Group (KIE)
Director name: Veritiero,Claudio
Amount purchased: 14 @ 1,085.00p
Value: £151.90

Wetherspoon (j.d.) (JDW)
Director name: Slade,Miles
Amount purchased: 10 @ 1,215.00p
Value: £121.50

Kier Group (KIE)
Director name: Mursell,Haydn
Amount purchased: 11 @ 1,085.00p
Value: £119.35


Top Director Sells
Glaxosmithkline (GSK)
Director name: Vallance,Patrick
Amount sold: 20,322 @ 1,317.60p
Value: £267,762.66

Glaxosmithkline (GSK)
Director name: Dingemans,Simon
Amount sold: 8,360 @ 1,312.36p
Value: £109,713.30

Glaxosmithkline (GSK)
Director name: Walmsley,Emma
Amount sold: 5,868 @ 1,315.63p
Value: £77,201.17

Glaxosmithkline (GSK)
Director name: Dingemans,Simon
Amount sold: 5,768 @ 1,312.30p
Value: £75,693.46

Glaxosmithkline (GSK)
Director name: Redfern,Dominic
Amount sold: 4,822 @ 1,318.00p
Value: £63,553.96

Glaxosmithkline (GSK)
Director name: Walmsley,Emma
Amount sold: 4,050 @ 1,315.63p
Value: £53,283.01

Glaxosmithkline (GSK)
Director name: Redfern,Dominic
Amount sold: 3,328 @ 1,318.00p
Value: £43,863.04