Director dealings: Gillingwater ups Whitbread stake ahead of German expansion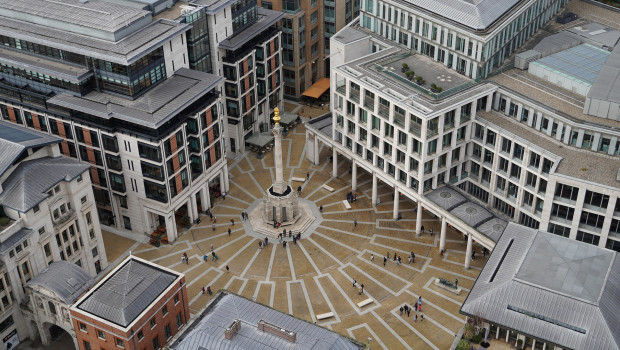 Whitbread senior independent director Richard Gillingwater purchased 1,000 ordinary shares in the FTSE 100-listed hospitality company.
Gillingwater, the current chairman of Scottish energy giant SSE, acquired the shares in the Premier Inn owner at an average price of 4,531p each, for a total value of £45,310.
Last month, Whitbread announced a major push into the German hotels market following the sale of its Costa Coffee business to Coca-Cola.
Whitbread chief executive Alison Brittain said the company would pour much of the proceeds of its £3.9bn sale of Costa into expanding its hotels business. She also revealed a "significant proportion" of the cash would be returned to shareholders.
The company intends to increase Premier Inn's presence in Germany, where it currently has just one hotel in Frankfurt, with more hotels to open in Munich and Hamburg in the coming months. It intends to have a total of 33 hotels with 6,000 rooms in Germany by 2021 - making it one of the biggest budget hotel operators in the country.
As of 1630 BST, Whitbread shares had picked up 2.13% to 4,700p.
Top Director Buys
Whitbread (WTB)
Director name: Gillingwater,Richard
Amount purchased: 1,000 @ 4,531.00p
Value: £45,310.00

Caretech Holding (CTH)
Director name: Hill ,Michael
Amount purchased: 2,500 @ 401.00p
Value: £10,025.00

Obtala Limited (OBT)
Director name: Milne,Kevin L
Amount purchased: 77,541 @ 6.43p
Value: £4,988.99

Great Portland Estates (GPOR)
Director name: Sanderson,Nick
Amount purchased: 22 @ 699.97p
Value: £153.99

Centrica (CNA)
Director name: Conn,Iain C
Amount purchased: 102 @ 147.79p
Value: £150.75

Centrica (CNA)
Director name: Hodges,Mark
Amount purchased: 102 @ 147.79p
Value: £150.75

Centrica (CNA)
Director name: Hanafin,Mark
Amount purchased: 102 @ 147.79p
Value: £150.75

Cybg (CYBG)
Director name: Smith,Ian S
Amount purchased: 54 @ 277.00p
Value: £149.58

Great Portland Estates (GPOR)
Director name: Courtauld,Toby
Amount purchased: 21 @ 699.97p
Value: £146.99

Sainsbury (j) (SBRY)
Director name: Rogers,John
Amount purchased: 37 @ 311.40p
Value: £115.22


Top Director Sells
River And Mercantile Group (RIV)
Director name: Rutt,Chris
Amount sold: 9,613 @ 288.79p
Value: £27,761.38