Director dealings: Franchise Brands director acquires 225,000 shares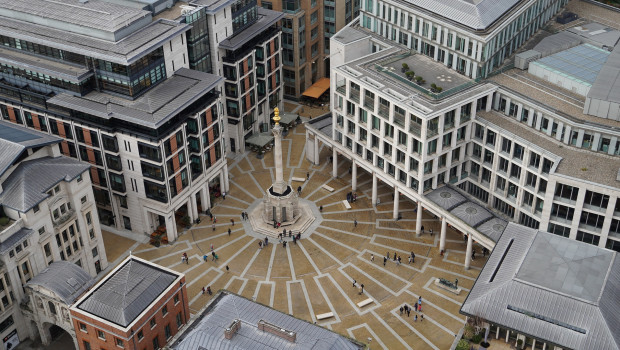 David Poutney, a non-executive director of international multi-brand franchisor Franchise Brands, purchased 225,000 ordinary shares in the company on Tuesday at an average cost of 75.50p each.
Poutney, a member of Franchise Brand's board since July 2016, spent £169,875 on the transaction that, as a result, put him in control of a total of 2.97m ordinary shares, equivalent to 3.83% of the company's issued share capital.
Franchise Brands said group trading in the three months to 31 March was "marginally ahead of management's expectations", in particular, the number of jobs completed by its Metro Rod and Metro Plumb subsidiary grew 16% year-on-year to record levels, despite average order sizes dropping slightly as a result of the heavy rain and snow seen throughout the quarter.
As of 1630 BST, Franchise Brands shares had picked up 6.33% to 84p.
Top Director Buys
Franchise Brands (FRAN)
Director name: Mr David Poutney
Amount purchased: 225,000 @ 75.50p
Value: £169,875
North Midland Construction (NMD)
Director name: Mr Robert Moyle
Amount purchased: 4,000 @ 311.00p
Value: £12,440
Top Director Sells
Coca-Cola HBC AG (CDI) (CCH)
Director name: Mr JAN GUSTAVSSON
Amount sold: 90,000 @ 2,521.00p
Value: £2,268,900
Coca-Cola HBC AG (CDI) (CCH)
Director name: Mr Zoran Bogdanovic
Amount sold: 14,000 @ 2,520.00p
Value: £352,800
Coca-Cola HBC AG (CDI) (CCH)
Director name: Mr Zoran Bogdanovic
Amount sold: 12,750 @ 2,520.00p
Value: £321,300
Coca-Cola HBC AG (CDI) (CCH)
Director name: Mr Michalis Imellos
Amount sold: 9,000 @ 2,504.32p
Value: £225,389
Independent Inv Trust (IIT)
Director name: Mr James Ferguson
Amount sold: 25,000 @ 760.00p
Value: £190,000
Ted Baker (TED)
Director name: Mr Charles Anderson
Amount sold: 5,954 @ 2,638.00p
Value: £157,067