Director dealings: Evraz chairman lowers stake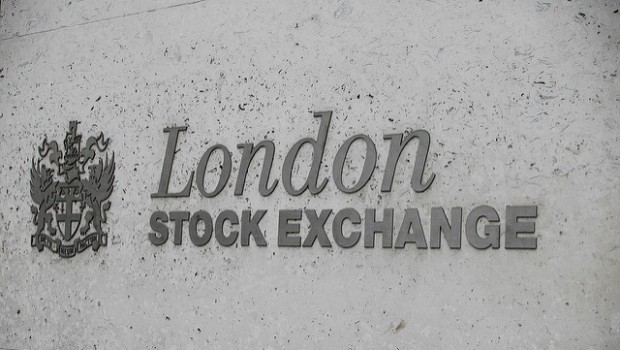 Evraz chairman Alexander Abramov sold 1.66m ordinary shares in the FTSE 100-listed outfit on Wednesday.
Abramov, who joined the Russian steel maker's board back in 2005, disposed of the shares at an average price of 52.50p, for a total value of £874,239.41.
Evraz declared a second interim dividend back in August after a half-year where earnings and free cash flow surged, though the results arrived the morning after Washington declared new sanctions against Russia.
The FTSE 100 group increased revenues 24.2% to $6.3bn in the first six months of the year. Revenues from Russia were up 12% to $2.3bn, 29% in the Americas to $1.4bn, 35% to $1.3bn from Asia and 32% in Europe to $703m.
In the second half, Evraz warned that market prices could decline, particularly international coal and steel benchmarks. Management's confidence in the overall financial performance remaining "solid" comes from a pipeline of internal improvements and a pricing environment that is still seen as being generally strong relative to the average levels seen in the last three years.
However, Moscow was hit by economic sanctions by the UK and US during the half, mainly due to the expulsion of suspected Russian spies as part of a response to the March poisoning of former agent Sergei Skripal and his daughter in Salisbury.
As of 1640 BST, Evraz shares had ticked up 0.55% to 551p.
Top Director Buys
Telit Communications (TCM)
Director name: Pino,Paolo Dal
Amount purchased: 150,000 @ 162.26p
Value: £243,389.99

Raven Property Group Limited (RAV)
Director name: Bilton,Anton John Godfrey
Amount purchased: 250,000 @ 42.00p
Value: £105,000.00

Telit Communications (TCM)
Director name: Dafna,Yariv
Amount purchased: 25,000 @ 164.00p
Value: £41,000.00

Brown (n.) Group (BWNG)
Director name: Davies ,Matt
Amount purchased: 21,130 @ 119.24p
Value: £25,194.57

Ms International (MSI)
Director name: O'Connell,Michael
Amount purchased: 13,166 @ 190.00p
Value: £25,015.40

Mercantile Investment Trust (the) (MRC)
Director name: Kitchen,Graham
Amount purchased: 8,000 @ 194.73p
Value: £15,578.24

Mercantile Investment Trust (the) (MRC)
Director name: Kitchen,Graham
Amount purchased: 8,000 @ 194.53p
Value: £15,562.59

Nanoco Group (NANO)
Director name: Fielding,Alison Margaret
Amount purchased: 43,566 @ 34.40p
Value: £14,986.70

Brown (n.) Group (BWNG)
Director name: Johnson,Steve
Amount purchased: 8,250 @ 119.37p
Value: £9,847.94

Kingswood Holdings Limited (KWG)
Director name: Kaplan,Darryl
Amount purchased: 39,931 @ 16.88p
Value: £6,740.35

Kingswood Holdings Limited (KWG)
Director name: Kaplan,Darryl
Amount purchased: 13,050 @ 16.90p
Value: £2,205.45

Brown (n.) Group (BWNG)
Director name: Johnson,Steve
Amount purchased: 1,750 @ 119.60p
Value: £2,093.00

Personal Assets Trust (PNL)
Director name: Ferguson,Iain
Amount purchased: 5 @ 39,375.00p
Value: £1,968.75

Ocado Group (OCDO)
Director name: Jensen,Luke
Amount purchased: 19 @ 813.20p
Value: £154.51

Ocado Group (OCDO)
Director name: Tatton-Brown,Duncan
Amount purchased: 19 @ 813.20p
Value: £154.51

Ocado Group (OCDO)
Director name: Abrams,Neill
Amount purchased: 19 @ 813.20p
Value: £154.51

Ocado Group (OCDO)
Director name: Steiner,Tim
Amount purchased: 19 @ 813.20p
Value: £154.51

Ocado Group (OCDO)
Director name: Richardson,Mark
Amount purchased: 19 @ 813.20p
Value: £154.51

Aviva (AV.)
Director name: Briggs,Andrew
Amount purchased: 35 @ 435.00p
Value: £152.25

Anglo American (AAL)
Director name: Cutifani,Mark
Amount purchased: 9 @ 1,679.00p
Value: £151.11

Anglo American (AAL)
Director name: Pearce,Stephen
Amount purchased: 9 @ 1,679.00p
Value: £151.11

Bovis Homes Group (BVS)
Director name: Palmer,Martin
Amount purchased: 15 @ 1,001.19p
Value: £150.18

Bovis Homes Group (BVS)
Director name: Sibley,Earl
Amount purchased: 15 @ 1,001.19p
Value: £150.18

Scisys (SSY)
Director name: Love,Mike D
Amount purchased: 95 @ 156.70p
Value: £148.87

Victrex Plc (VCT)
Director name: Cooper,Timothy (Tim) J
Amount purchased: 5 @ 2,624.00p
Value: £131.20

Victrex Plc (VCT)
Director name: Court ,Martin
Amount purchased: 5 @ 2,624.00p
Value: £131.20

Scisys (SSY)
Director name: Brignall,Steve
Amount purchased: 63 @ 156.70p
Value: £98.72


Top Director Sells
Evraz (EVR)
Director name: Abramov,Alexander
Amount sold: 1,665,218 @ 52.50p
Value: £874,239.41

Charter Court Financial Services Group (CCFS)
Director name: Maloney ,Jean-Sebastien
Amount sold: 211,046 @ 298.96p
Value: £630,944.17

Charter Court Financial Services Group (CCFS)
Director name: Lonergan,Ian
Amount sold: 189,423 @ 299.38p
Value: £567,091.72

Charter Court Financial Services Group (CCFS)
Director name: Maloney ,Jean-Sebastien
Amount sold: 182,410 @ 305.26p
Value: £556,820.75

Charter Court Financial Services Group (CCFS)
Director name: Maloney ,Jean-Sebastien
Amount sold: 137,088 @ 316.67p
Value: £434,110.54

Charter Court Financial Services Group (CCFS)
Director name: Lonergan,Ian
Amount sold: 137,086 @ 316.67p
Value: £434,104.21

Evraz (EVR)
Director name: Abramov,Alexander
Amount sold: 3,334,782 @ 5.25p
Value: £175,076.05

Charter Court Financial Services Group (CCFS)
Director name: Lonergan,Ian
Amount sold: 21,450 @ 298.38p
Value: £64,002.51

Ms International (MSI)
Director name: O'Connell,Michael
Amount sold: 10,658 @ 189.80p
Value: £20,228.88

Charter Court Financial Services Group (CCFS)
Director name: Maloney ,Jean-Sebastien
Amount sold: 3,134 @ 303.45p
Value: £9,510.03

Charter Court Financial Services Group (CCFS)
Director name: Lonergan,Ian
Amount sold: 3,133 @ 303.45p
Value: £9,506.99