Director dealings: Essentra director ups stake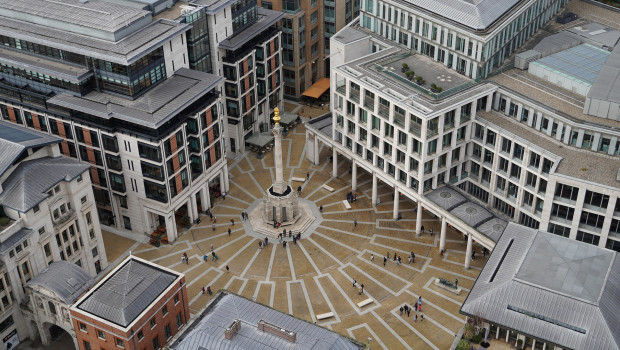 Essentra non-executive director Ralf Wunderlich purchased 10,000 ordinary shares in the FTSE-250 listed supplier of plastic and fibre products.
Wunderlich, who joined Essentra's board back in July 2017, acquired the shares at an average price of 352.10p each, for a total value of £35,210.
Essentra updated the market on its third-quarter trading last week, reporting that it reflected the benefits of the strategic actions it had taken, as well as the "increasing stability" across the company.
Like-for-like revenue was unchanged, or up 1.5% when adjusting for the closure of the Newport cartons site, with the packaging division returning to growth.
It said the outlook for the full year remained as it had previously communicated.
As of 1630 BST, Essentra shares had slipped 1.90% to 340.60p.
Top Director Buys
Essentra (ESNT)
Director name: Wunderlich,Ralf K
Amount purchased: 10,000 @ 352.10p
Value: £35,210.00

Renishaw (RSW)
Director name: Lee,William
Amount purchased: 800 @ 3,727.00p
Value: £29,816.00

Norish Units (NSH)
Director name: O'Neill,Ted
Amount purchased: 10,000 @ 61.50p
Value: £6,150.00

Triple Point Social Housing Reit (SOHO)
Director name: Phillips,Christopher R L
Amount purchased: 4,854 @ 103.00p
Value: £4,999.62

Homeserve (HSV)
Director name: Rusin,Tom
Amount purchased: 18 @ 919.50p
Value: £165.51

Homeserve (HSV)
Director name: Bower,David
Amount purchased: 17 @ 919.50p
Value: £156.31

Homeserve (HSV)
Director name: Ford,Johnathan
Amount purchased: 17 @ 919.50p
Value: £156.31

Homeserve (HSV)
Director name: Harpin,Richard
Amount purchased: 17 @ 919.50p
Value: £156.31

Kcom Group (KCOM)
Director name: Bielby,Anna
Amount purchased: 158 @ 94.78p
Value: £149.75

Pennon Group (PNN)
Director name: Loughlin,Christopher
Amount purchased: 20 @ 732.10p
Value: £146.42

Pennon Group (PNN)
Director name: Davy ,Susan
Amount purchased: 17 @ 732.10p
Value: £124.46


Top Director Sells