Director dealings: DMGT chairman lowers stake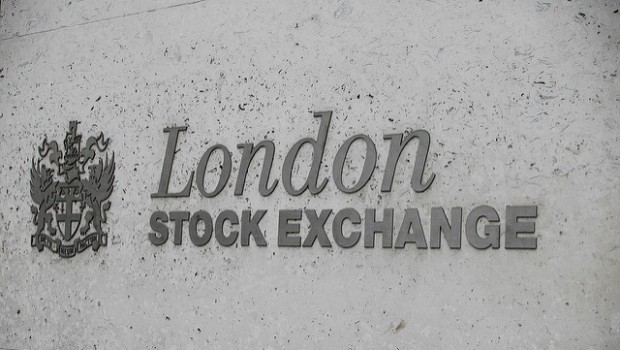 Daily Mail And General Trust chairman Jonathan Rothermere sold 52,101 ordinary shares in the British media giant on Wednesday, less than a week after the newspaper group saw shares tumble in the wake of a warning around "volatile" conditions in consumer media.
Rothermere, who took the up the reins at DMGT after the sudden death of his father back in 1998, disposed of the shares at an average price of 621p, for a total value of £323,547.21.
Last week, DMGT, which owns the Daily Mail and Metro newspapers, said full-year pre-tax profits were £692m against a loss 12 months earlier of £112m. Last year the figure was hit by a one-off impairment charge and higher operating costs.
Underlying revenues on were flat at £1.4bn and off 9% on a statutory basis, as the consumer media division weighed on the numbers. DMGT's business-to-business publishing arm saw underlying revenues increase 3% but they were down 4% in consumer media because of "challenging" conditions.
Looking ahead, DMGT said it expected revenues from print advertising to decline with advertising market conditions remaining "volatile".
As of 1640 GMT, DMGT shares had dipped 3.48% to 596p.
Top Director Buys
Ocean Outdoor Limited Npv (di) (OOUT)
Director name: Marcus,Robert D
Amount purchased: 9,000 @ $10.00
Value: $90,000.00

Thomas Cook Group (TCG)
Director name: Meysman,Frank
Amount purchased: 373,000 @ 21.57p
Value: £80,441.55

Ocean Outdoor Limited Npv (di) (OOUT)
Director name: Ebeling,Thomas
Amount purchased: 7,500 @ $10.00
Value: $75,000.00

Ocean Outdoor Limited Npv (di) (OOUT)
Director name: Söderström,Martin HP
Amount purchased: 7,500 @ $10.00
Value: $75,000.00

Discoverie Group (DSCV)
Director name: Diamond,Malcolm
Amount purchased: 5,362 @ 372.85p
Value: £19,992.22

Coral Products (CRU)
Director name: Wood,Michael (Mick)
Amount purchased: 25,789 @ 11.40p
Value: £2,939.95

Travis Perkins (TPK)
Director name: Carter,John P
Amount purchased: 92 @ 1,091.65p
Value: £1,004.32

Itv (ITV)
Director name: Harris,Mary
Amount purchased: 485 @ 147.03p
Value: £713.10

Great Portland Estates (GPOR)
Director name: Courtauld,Toby
Amount purchased: 22 @ 700.85p
Value: £154.19

Great Portland Estates (GPOR)
Director name: Sanderson,Nick
Amount purchased: 21 @ 700.85p
Value: £147.18

Itv (ITV)
Director name: Manz,Anna
Amount purchased: 100 @ 147.03p
Value: £147.03


Top Director Sells
Daily Mail And General Trust A (non.v) (DMGT)
Director name: Rothermere,The Viscount
Amount sold: 52,101 @ 621.00p
Value: £323,547.21

Ironridge Resources Limited (di) (IRR)
Director name: Mather,Nicholas
Amount sold: 907,678 @ 19.52p
Value: £177,178.74