Director dealings: Crest Nicholson chairman ups stake after profit warning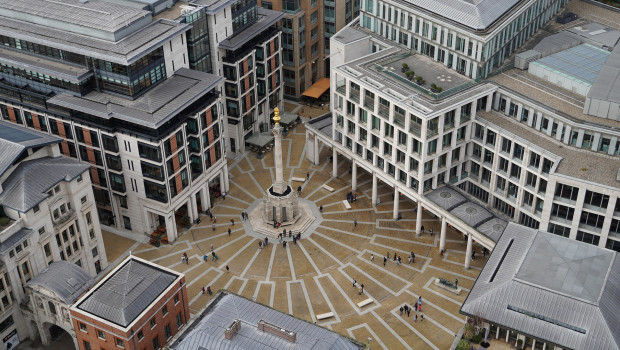 Crest Nicholson executive chairman Stephen Stone purchased 150,000 ordinary shares in the FTSE 250 housebuilder on Monday.
Stone, who joined Crest Nicholson back in January 1999, acquired the shares at an average price of 302.90p each, for a total value of £454,350.01.
Crest Nicholson warned investors last week that full-year profits would be lower than expected and that margins would be below previous guidance, as it announced the departure of its chief financial officer.
In a pre-close trading update, the company said the market environment for new homes in London and at higher price points in the South of England has been more difficult than previously anticipated, where sales have not picked up during the traditionally stronger early autumn selling season.
Executive chairman Stephen Stone said: "The usual autumn pick up in sales volumes has not been evident during September and October, with many customers putting off decisions to buy whilst current political and economic uncertainties persist."
Discussing the warning, broker Shore Capital said the issue was the same as in previous warnings, namely a very tough market at higher price points, especially beyond the limits of help to buy, and problems completing sales where buyers also need to sell a house in the second-hand market.
"The problem is really one of affordability although the industry is keen to blame Brexit," said ShoreCap's Robin Hardy, noting that Bellway earlier in the week acknowledged that Brexit actually barely registers outside London, "so we still believe that that is not the core of the issue for the house builders but a raw lack of affordability".
Crest Nicholson also revealed that chief financial officer Robert Allen would be stepping down from the board and leave the company after a short handover period. Patrick Bergin will take on the CFO responsibilities until a replacement for Allen is found.
As of 16015 BST, Crest shares were up 1.78% to 308.20p.
Top Director Buys
Crest Nicholson Holdings (CRST)
Director name: Stone,Stephen
Amount purchased: 150,000 @ 302.90p
Value: £454,350.01

Wishbone Gold (WSBN)
Director name: Poulden,Richard
Amount purchased: 156,301,312 @ 0.11p
Value: £171,931.44

Crest Nicholson Holdings (CRST)
Director name: Walle,Leslie Van de
Amount purchased: 20,000 @ 305.37p
Value: £61,074.00

Ite Group (ITE)
Director name: Shashoua,Mark
Amount purchased: 80,000 @ 60.55p
Value: £48,440.00

Altus Strategies (ALS)
Director name: Poulton,Steven
Amount purchased: 795,431 @ 3.22p
Value: £25,612.88

Wishbone Gold (WSBN)
Director name: Harrison,Jonathan Charles
Amount purchased: 19,924,582 @ 0.11p
Value: £21,917.04

Wishbone Gold (WSBN)
Director name: Gravett,Alan David
Amount purchased: 19,886,236 @ 0.11p
Value: £21,874.86

Renishaw (RSW)
Director name: Chesney,Carol
Amount purchased: 500 @ 3,781.00p
Value: £18,905.00

Wishbone Gold (WSBN)
Director name: Mainelli,Michael Raymond
Amount purchased: 16,098,409 @ 0.11p
Value: £17,708.25

Scotgold Resources (di) (SGZ)
Director name: Roux,Nathaniel le
Amount purchased: 50,000 @ 25.00p
Value: £12,500.00

C4x Discovery Holdings (C4XD)
Director name: Fox,Craig
Amount purchased: 5,900 @ 86.70p
Value: £5,115.30

Altus Strategies (ALS)
Director name: Grainger,Matthew
Amount purchased: 50,000 @ 4.00p
Value: £2,000.00

Rotork (ROR)
Director name: Davis,Jonathan
Amount purchased: 472 @ 304.58p
Value: £1,437.62

Amur Minerals Corporation Npv (AMC)
Director name: Young,Robin Jay
Amount purchased: 15,010 @ 4.10p
Value: £615.41

Amur Minerals Corporation Npv (AMC)
Director name: Savage,Brian Charles
Amount purchased: 15,010 @ 4.10p
Value: £615.41

Amur Minerals Corporation Npv (AMC)
Director name: Naumovski,Ljupco
Amount purchased: 15,010 @ 4.10p
Value: £615.41

Amur Minerals Corporation Npv (AMC)
Director name: Swanson,Jack
Amount purchased: 15,009 @ 4.10p
Value: £615.37

Amur Minerals Corporation Npv (AMC)
Director name: Gazzard,Paul
Amount purchased: 15,009 @ 4.10p
Value: £615.37

Amur Minerals Corporation Npv (AMC)
Director name: McKay,Paul
Amount purchased: 15,009 @ 4.10p
Value: £615.37

Amur Minerals Corporation Npv (AMC)
Director name: Schafer,Robert William
Amount purchased: 15,009 @ 4.10p
Value: £615.37

Rockrose Energy (RRE)
Director name: Pawson,Steve
Amount purchased: 37 @ 409.33p
Value: £151.45

Rockrose Energy (RRE)
Director name: Austin,Andrew
Amount purchased: 37 @ 409.33p
Value: £151.45

Rockrose Energy (RRE)
Director name: Morrow,John
Amount purchased: 37 @ 409.33p
Value: £151.45

Rockrose Energy (RRE)
Director name: Benmore,Richard
Amount purchased: 37 @ 409.33p
Value: £151.45

Arden Partners (ARDN)
Director name: Clive Reed-Daunter,James (Jim)
Amount purchased: 441 @ 34.01p
Value: £149.98

Arden Partners (ARDN)
Director name: Brown,Donald
Amount purchased: 441 @ 34.01p
Value: £149.98

Mitchells & Butlers (MAB)
Director name: Jones,Timothy (Tim) Charles
Amount purchased: 54 @ 259.20p
Value: £139.97

Mitchells & Butlers (MAB)
Director name: Urban,Phil
Amount purchased: 53 @ 259.20p
Value: £137.38

Mitchells & Butlers (MAB)
Director name: McMahon,Greg
Amount purchased: 39 @ 259.20p
Value: £101.09


Top Director Sells
Ricardo (RCDO)
Director name: Shemmans,Dave
Amount sold: 19,685 @ 772.00p
Value: £151,968.20

Ricardo (RCDO)
Director name: Garrett,Mark
Amount sold: 8,452 @ 772.00p
Value: £65,249.44

Ricardo (RCDO)
Director name: Gibson,Ian
Amount sold: 4,713 @ 772.00p
Value: £36,384.36