Director dealings: Coca-Cola man cans £1.2m of shares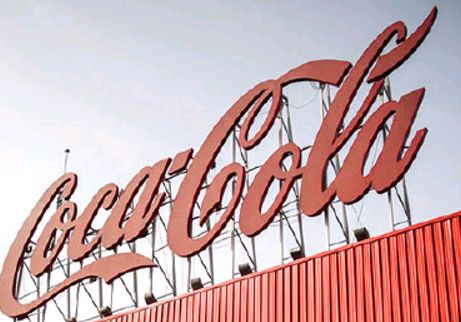 Jan Gustavsson, general counsel and company secretary of beverage bottler Coca-Cola HBC, has disposed of more than £1.2m of shares.
Gustavsson offloaded a total of 49,066 ordinary shares with a price tag of 2,465p each, pocketing £1,209,476.90 for his troubles.
Coca-Cola said the sale was due to an upcoming expiration of the share options.
The drinks maker posted quarterly profits and sales that beat expectations last week, saying it had sold more teas, coffees and vitamin water which offset sluggish sales of carbonated beverages.
For the fourth quarter, Coke took a $3.6bn charge related to the new US tax law, bringing the firm to a net loss compared to the profit posted twelve months prior.
As of 1450 GMT, shares had fallen back 0.12% to 2,461.00p
Top Director Buys
Scottish Mortgage Inv Trust (SMT)
Director name: Subacchi ,Paola
Amount purchased: 432 @ 460.40p
Value: £1,988.93

Cybg (CYBG)
Director name: Bennett,David J
Amount purchased: 52 @ 307.98p
Value: £160.15

Pennon Group (PNN)
Director name: Loughlin,Christopher
Amount purchased: 25 @ 616.88p
Value: £154.22

Miton Group (MGR)
Director name: Williams,Gervais
Amount purchased: 374 @ 40.15p
Value: £150.16

Miton Group (MGR)
Director name: Harrison ,Piers Godfrey
Amount purchased: 374 @ 40.15p
Value: £150.16

Centaur Media (CAU)
Director name: Mukerji,Swagatam
Amount purchased: 295 @ 50.87p
Value: £150.05

Centaur Media (CAU)
Director name: Vidler ,Andria
Amount purchased: 295 @ 50.87p
Value: £150.05

Miton Group (MGR)
Director name: Barron,David
Amount purchased: 373 @ 40.15p
Value: £149.76

Pennon Group (PNN)
Director name: Davy ,Susan
Amount purchased: 21 @ 616.88p
Value: £129.54


Top Director Sells
Coca-cola Hbc Ag (cdi) (CCH)
Director name: GUSTAVSSON,JAN
Amount sold: 49,066 @ 2,465.00p
Value: £1,209,476.88