Director dealings: Chesnara CEO ups stake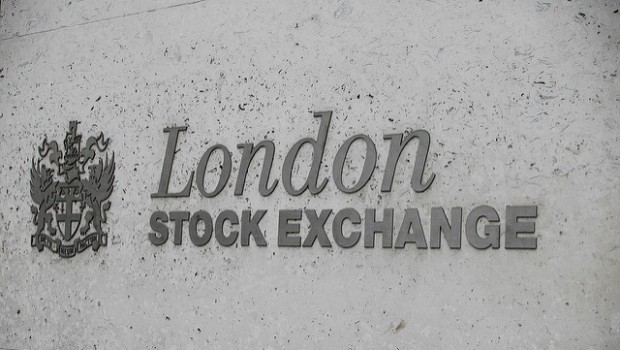 Chesnara chief executive John Deane purchased 6,298 ordinary shares in the London-listed life and pensions consolidator.
Deane, who took over as chief executive back in January 2015, acquired the shares at an average price of 285.80p, for a total value of £17,999.68.
Back in August, Chesnara revealed that its pre-tax profits had halved throughout the first six months of its trading year after its Scildon unit had been hit by losses on Italian bonds.
IFRS half-year pre-tax profits fell to £26.5m from £51.6m recorded a year earlier, while economic value earnings net of tax slipped to £700.8m from the £723m seen twelve months prior.
As of 1630 GMT, Chesnara shares had slipped 1.88% to 355.50p.
Top Director Buys
Chesnara (CSN)
Director name: Deane,John
Amount purchased: 6,298 @ 285.80p
Value: £17,999.68

Maestrano Group (MNO)
Director name: Buddery,Ian
Amount purchased: 50,101 @ 9.00p
Value: £4,509.09

Cadence Minerals (KDNC)
Director name: Morzaria,Kiran
Amount purchased: 677,966 @ 0.15p
Value: £1,016.95

Cadence Minerals (KDNC)
Director name: Suckling,Andrew
Amount purchased: 365,497 @ 0.27p
Value: £986.84

Cadence Minerals (KDNC)
Director name: Fairbourn ,Adrian
Amount purchased: 542,005 @ 0.18p
Value: £975.61

Cadence Minerals (KDNC)
Director name: Strang ,Donald
Amount purchased: 650,000 @ 0.15p
Value: £975.00

Rathbone Brothers (RAT)
Director name: Howell ,Philip
Amount purchased: 39 @ 2,354.00p
Value: £918.06

Rathbone Brothers (RAT)
Director name: Butcher,Andrew
Amount purchased: 38 @ 2,354.00p
Value: £894.52

Rathbone Brothers (RAT)
Director name: Stockton,Paul
Amount purchased: 38 @ 2,354.00p
Value: £894.52

Judges Scientific (JDG)
Director name: Lavelle,Mark
Amount purchased: 6 @ 2,473.00p
Value: £148.38

Judges Scientific (JDG)
Director name: Ormsby,Bradley Leonard
Amount purchased: 6 @ 2,473.00p
Value: £148.38

Judges Scientific (JDG)
Director name: Cicurel,David
Amount purchased: 6 @ 2,473.00p
Value: £148.38


Top Director Sells