Director dealings: Centamin chair scoops £17.9m after two days of share selling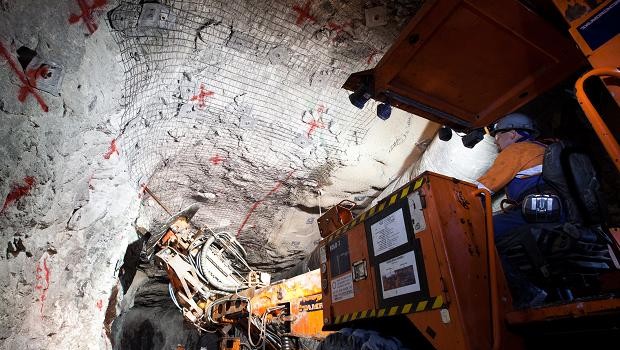 Centamin chairman Josef El-Raghy jettisoned more shares in the Egypt-based gold miner on Friday, taking his proceeds from two days of sales to £17.9m.
El-Raghy sold 5m shares in the gold miner at 173.00p each on Thursday, scooping up £8.65m. On Wednesday, he sold 5.45m shares at 170.6p each.
On Monday this week, Numis downgraded its rating on Centamin to 'hold' from 'buy' and left its target price unchanged at 170p, noting the outfit's recent share-price appreciation.
On 1 February, Centamin declared a bumper dividend as it posted full-year 2016 results that saw EBITDA up 145% to $373m, thanks to higher gold prices, increased production and lower costs.
In other director dealings, Dunelm Group chairman Andy Harrison has snapped up almost £200,000 worth of the outfit's shares after it this week reported softer than expected first-half trading and a drop in profit.
Harrison bought 31,527 shares at 624.70p each for a total value of £196,950.00.
On Wednesday, the mid-cap homewares retailer booked a 26% drop in first-half pre-tax profit amid a weaker market.
In the 26 weeks to 31 December, 2016, pre-tax profit fell to £55.9m, down 26% from £75.5m a year earlier. sales rose 2.8% to £460.5m. On a like-for-like basis, sales shed 1.6%.
Meantime, earlier on Friday, Numis upgraded the stock to 'buy' from 'add' and reiterated a target price of 825p.
Top Director Buys
Dunelm Group (DNLM)
Director name: Harrison ,Andy
Amount purchased: 31,527 @ 624.70p
Value: £196,950.74

Associated British Foods (ABF)
Director name: Sinclair,Charles J F
Amount purchased: 2,000 @ 2,479.00p
Value: £49,580.00

Henderson Group (HGG)
Director name: Gillingwater,Richard
Amount purchased: 21,114 @ 211.20p
Value: £44,592.77

Associated British Foods (ABF)
Director name: Cairnie ,Ruth
Amount purchased: 876 @ 2,489.00p
Value: £21,803.64

Associated British Foods (ABF)
Director name: Cairnie ,Ruth
Amount purchased: 876 @ 2,489.00p
Value: £21,803.64

Associated British Foods (ABF)
Director name: Cairnie ,Ruth
Amount purchased: 602 @ 2,493.00p
Value: £15,007.86

Diageo (DGE)
Director name: Mikells,Kathryn
Amount purchased: 9 @ 2,245.00p
Value: £202.05

Mj Gleeson (GLE)
Director name: Allanson ,Stefan
Amount purchased: 36 @ 557.25p
Value: £200.61

Qinetiq Group (QQ.)
Director name: Wadey ,Steve
Amount purchased: 73 @ 274.61p
Value: £200.47

Interserve (IRV)
Director name: Melizan,Bruce
Amount purchased: 45 @ 334.91p
Value: £150.71

Share Plc (SHRE)
Director name: Ecsery,Francesca Eva
Amount purchased: 546 @ 27.50p
Value: £150.15

Share Plc (SHRE)
Director name: Thomas ,Gareth
Amount purchased: 546 @ 27.50p
Value: £150.15

Share Plc (SHRE)
Director name: Birkett,Mike
Amount purchased: 546 @ 27.50p
Value: £150.15

Share Plc (SHRE)
Director name: Stone,Richard William
Amount purchased: 545 @ 27.50p
Value: £149.88

Softcat (SCT)
Director name: Charlton,Graham
Amount purchased: 47 @ 314.15p
Value: £147.65

Unilever (ULVR)
Director name: Pitkethly,Graeme
Amount purchased: 4 @ 3,309.12p
Value: £132.36

Interserve (IRV)
Director name: Ringrose,Adrian M
Amount purchased: 38 @ 334.91p
Value: £127.27

Sirius Real Estate Ltd. (SRE)
Director name: Coombs,Andrew
Amount purchased: 12,200 @ € 0.01
Value: € 71.98


Top Director Sells
Centamin (di) (CEY)
Director name: El-Raghy,Josef
Amount sold: 5,000,000 @ 173.00p
Value: £8,650,000.10

Glaxosmithkline (GSK)
Director name: Whyte,Victoria
Amount sold: 4,820 @ 1,575.90p
Value: £75,958.38