Director dealings: Carpetright CEO ups stake in beleaguered outfit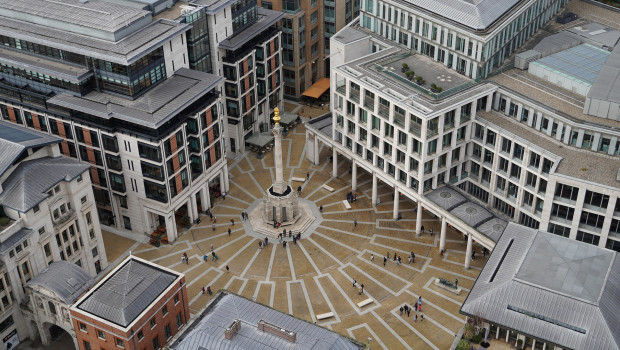 Carpetright chief executive Wilf Walsh purchased 222,000 ordinary shares in the AIM-listed floorings expert on Tuesday.
Walsh, who took over the role of CEO back in 2014, acquired the shares at an average price of 18.04p per share, for a total value of £40,053.91.
The beleaguered flooring retailer Carpetright warned investors back in June that it had swung to a full-year loss as it took a hit from restructuring costs and bad publicity.
In the year to 28 April, the company swung to a pre-tax statutory loss of £70.5m from a profit of £900,000 in 2017 as group revenue slipped 3% to £443.8m and net debt rose to £53m from £9.8m. The company said there were £61.8m of exceptional items versus £13.5m last year.
Like-for-like sales fell 3.6% during the year in "tough" trading conditions.
On an underlying basis, the company made a pre-tax loss of £8.7m versus a profit of £14.4m, broadly in line with the £7m to £9m loss the company said it expected to register in April
As of 1620 BST, Carpetright shares had slipped 3.46% to 18.15p.
Top Director Buys
Carpetright (CPR)
Director name: Walsh,Wilf
Amount purchased: 222,000 @ 18.04p
Value: £40,053.91

Fidelity China Special Situations (FCSS)
Director name: Bull,Nicholas
Amount purchased: 20,000 @ 198.00p
Value: £39,600.00

Fidelity China Special Situations (FCSS)
Director name: Pleydell-Bouverie,Peter
Amount purchased: 15,075 @ 196.65p
Value: £29,644.99

Mineral & Financial Investments Limited (di) (MAFL)
Director name: Lesser ,James
Amount purchased: 223,880 @ 6.70p
Value: £14,999.96

Cloudcall Group (CALL)
Director name: Williams ,Paul
Amount purchased: 10,000 @ 109.00p
Value: £10,900.00

Eve Sleep Plc (EVE)
Director name: Pindar,Paul
Amount purchased: 52,750 @ 20.00p
Value: £10,550.00

Eve Sleep Plc (EVE)
Director name: Sturrock,James
Amount purchased: 52,750 @ 20.00p
Value: £10,550.00

Cloudcall Group (CALL)
Director name: Cleaver,Simon
Amount purchased: 9,165 @ 109.10p
Value: £9,999.01

Cloudcall Group (CALL)
Director name: Cleaver,Simon
Amount purchased: 5,000 @ 109.00p
Value: £5,450.00

Fdm Group (holdings) (FDM)
Director name: Senecal de Fonseca ,Michelle
Amount purchased: 248 @ 942.00p
Value: £2,336.16

Mj Gleeson (GLE)
Director name: Harrison,Jolyon
Amount purchased: 28 @ 729.00p
Value: £204.12

Mj Gleeson (GLE)
Director name: Allanson ,Stefan
Amount purchased: 28 @ 729.00p
Value: £204.12

Prudential (PRU)
Director name: FitzPatrick,Mark
Amount purchased: 11 @ 1,684.00p
Value: £185.24

Prudential (PRU)
Director name: Foley,John W.
Amount purchased: 11 @ 1,684.00p
Value: £185.24

Prudential (PRU)
Director name: Wells,Mike
Amount purchased: 11 @ 1,684.00p
Value: £185.24

Prudential (PRU)
Director name: Turner,James
Amount purchased: 11 @ 1,684.00p
Value: £185.24

Spectris (SXS)
Director name: Serföző, Mark
Amount purchased: 7 @ 2,345.00p
Value: £164.15

Spectris (SXS)
Director name: Watson,Clive
Amount purchased: 7 @ 2,345.00p
Value: £164.15

Mondi (MNDI)
Director name: Hampshire,Jenny
Amount purchased: 8 @ 2,007.67p
Value: £160.61

Phoenix Group Holdings (di) (PHNX)
Director name: Jefford,Stephen
Amount purchased: 23 @ 667.00p
Value: £153.41

Phoenix Group Holdings (di) (PHNX)
Director name: Thakrar,Rakesh
Amount purchased: 23 @ 667.00p
Value: £153.41

Taylor Wimpey (TW.)
Director name: Carney,Chris
Amount purchased: 91 @ 165.20p
Value: £150.33

Taylor Wimpey (TW.)
Director name: Daly,Jennie
Amount purchased: 91 @ 165.20p
Value: £150.33

Taylor Wimpey (TW.)
Director name: Redfern,Pete
Amount purchased: 91 @ 165.20p
Value: £150.33

Taylor Wimpey (TW.)
Director name: Jordan,James J
Amount purchased: 91 @ 165.20p
Value: £150.33

Spectris (SXS)
Director name: Heath ,Andrew
Amount purchased: 6 @ 2,345.00p
Value: £140.70

Mondi (MNDI)
Director name: King,Andrew
Amount purchased: 7 @ 2,007.67p
Value: £140.54

Judges Scientific (JDG)
Director name: Lavelle,Mark
Amount purchased: 5 @ 2,760.00p
Value: £138.00

Judges Scientific (JDG)
Director name: Ormsby,Bradley Leonard
Amount purchased: 5 @ 2,760.00p
Value: £138.00

Judges Scientific (JDG)
Director name: Cicurel,David
Amount purchased: 5 @ 2,760.00p
Value: £138.00


Top Director Sells
Foreign And Colonial Inv Trust (FRCL)
Director name: Knapp,Edward
Amount sold: 6 @ 701.10p
Value: £42.07

Foreign And Colonial Inv Trust (FRCL)
Director name: Fraser,Simon
Amount sold: 5 @ 701.10p
Value: £35.06

Foreign And Colonial Inv Trust (FRCL)
Director name: Ecsery,Francesca
Amount sold: 5 @ 701.10p
Value: £35.06