Director dealings: Carnival boss lifts anchor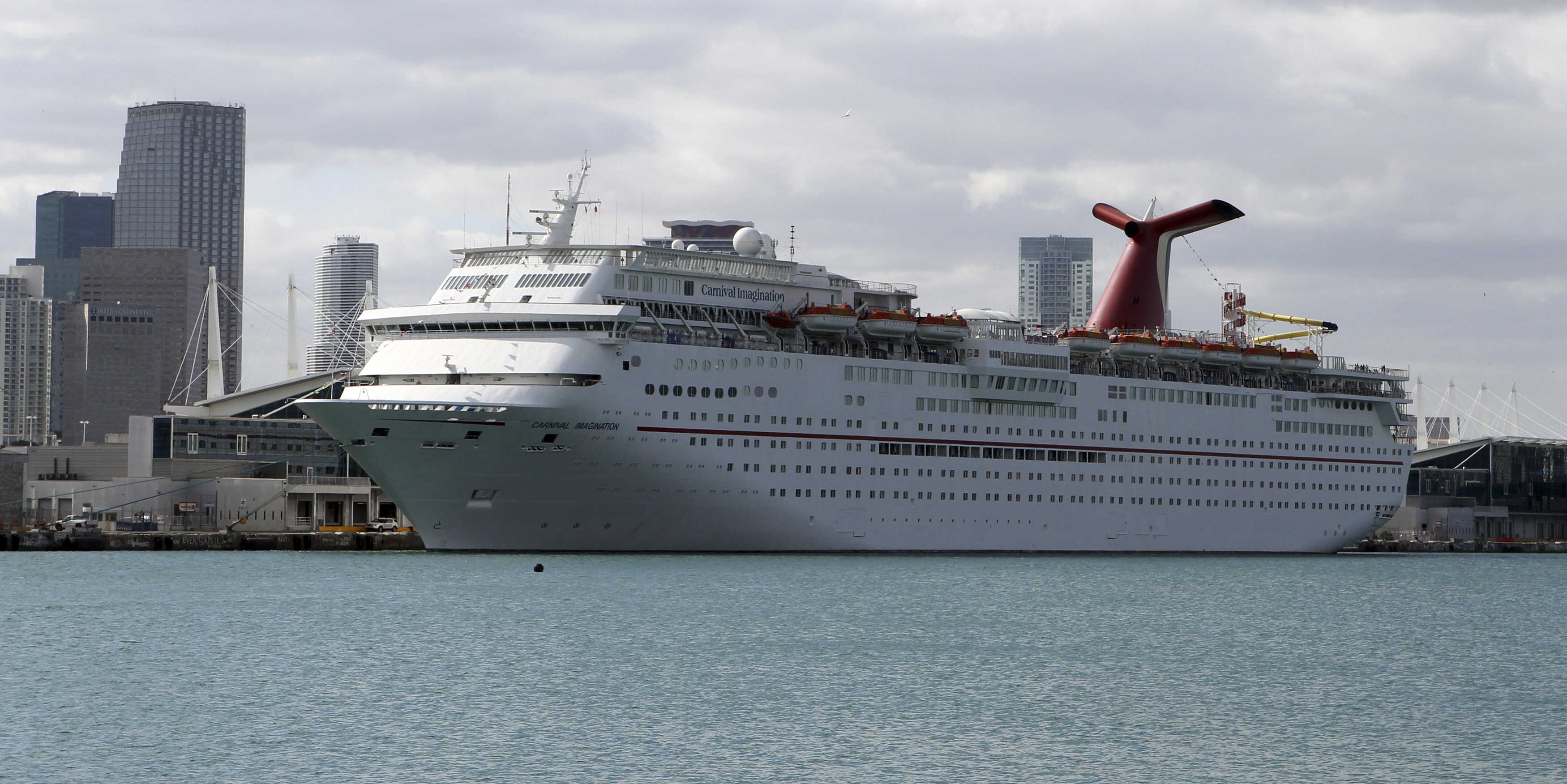 Carnival boss Arnold Donald decided to let go of a batch of shares on 18 October, although the transaction was arranged via a Rule 10b5-1 trading plan in the States, which some see as a vehicle that helps large shareholders avoid the risk of being accused of 'insider dealing'.
Under the terms of the transaction, which was not carried out until 1 December on the NYSE, Donald sold 5,000 shares spread across 35 lots at an aggregate price of $65.5743, pocketing $250,283.79 in the process.
The following day, on 19 October, the cruise ship operator hiked its quarterly dividend per share for the second time in 2017, by 12% to $0.45.
"The increase in our quarterly dividend follows a 14% increase earlier this year reflecting continued confidence in our sustained earnings improvement and strong cash flow," Carnival's finance chief said on the occasion.
Top Director Buys
Rio Tinto (RIO)
Director name: Lynch,Christopher
Amount purchased: 26,066 @ 3,490.00p
Value: 909,703.44£

Rio Tinto (RIO)
Director name: Jacques,Jean-Sébastien
Amount purchased: 13,781 @ 3,490.00p
Value: 480,956.92£

Marston's (MARS)
Director name: Andrea,Andrew
Amount purchased: 165,438 @ 119.75p
Value: 198,112.00£

Marston's (MARS)
Director name: Findlay,Ralph Graham
Amount purchased: 165,438 @ 119.75p
Value: 198,112.00£

Rhi Magnesita N.v. (di) (RHIM)
Director name: Borgas,Stefan
Amount purchased: 2,150 @ 3,856.68p
Value: 82,918.57£

Wandisco (WAND)
Director name: Monaghan,Karl Upton
Amount purchased: 8,900 @ 550.00p
Value: 48,950.00£

Pets At Home Group (PETS)
Director name: Flood,Sharon
Amount purchased: 19,558 @ 167.83p
Value: 32,824.19£

Morses Club (MCL)
Director name: Storey,Patrick
Amount purchased: 23,148 @ 135.10p
Value: 31,272.95£

Halma (HLMA)
Director name: Harlow,Jo
Amount purchased: 2,000 @ 1,279.76p
Value: 25,595.20£

Standard Life Equity Income Trust (SLET)
Director name: Hitch,Caroline
Amount purchased: 5,000 @ 461.68p
Value: 23,084.00£

Cmc Markets (CMCX)
Director name: Fineberg,David
Amount purchased: 11,192 @ 170.25p
Value: 19,054.38£

Cmc Markets (CMCX)
Director name: Fineberg,David
Amount purchased: 11,192 @ 169.75p
Value: 18,998.42£

Grainger (GRI)
Director name: Read,Justin
Amount purchased: 6,500 @ 278.51p
Value: 18,103.15£

Pets At Home Group (PETS)
Director name: Flood,Sharon
Amount purchased: 10,157 @ 167.36p
Value: 16,998.75£

Cora Gold Limited (di) (CORA)
Director name: Quirk,Paul
Amount purchased: 120,000 @ 12.95p
Value: 15,540.00£

Personal Assets Trust (PNL)
Director name: Rushbrook ,Frank
Amount purchased: 4 @ 40,833.00p
Value: 1,633.32£

Personal Assets Trust (PNL)
Director name: Rushbrook ,Frank
Amount purchased: 4 @ 40,815.84p
Value: 1,632.63£

Marshalls (MSLH)
Director name: Clarke,Jack
Amount purchased: 35 @ 435.40p
Value: 152.39£

Marshalls (MSLH)
Director name: Coffey,Martyn
Amount purchased: 35 @ 435.40p
Value: 152.39£

Lsl Property Services (LSL)
Director name: Castleton ,Adam
Amount purchased: 55 @ 275.00p
Value: 151.25£

Centrica (CNA)
Director name: Hodges,Mark
Amount purchased: 104 @ 144.64p
Value: 150.43£

Centrica (CNA)
Director name: Hanafin,Mark
Amount purchased: 104 @ 144.64p
Value: 150.43£

Centrica (CNA)
Director name: Conn,Iain C
Amount purchased: 104 @ 144.64p
Value: 150.43£

Lsl Property Services (LSL)
Director name: Crabb,Ian
Amount purchased: 54 @ 275.00p
Value: 148.50£

Lsl Property Services (LSL)
Director name: Buck,Helen
Amount purchased: 54 @ 275.00p
Value: 148.50£


Top Director Sells
Paragon Banking Group (PAG)
Director name: Woodman,Richard
Amount sold: 536,330 @ 477.66p
Value: 2,561,833.82£

Premier Asset Management Group (PAM)
Director name: O'Shea,Michael Patrick
Amount sold: 483,264 @ 210.00p
Value: 1,014,854.35£

Iqe (IQE)
Director name: Williams,Howard Robert
Amount sold: 537,202 @ 162.87p
Value: 874,967.74£

Iqe (IQE)
Director name: Rasmussen ,Phillip
Amount sold: 353,012 @ 162.87p
Value: 574,968.28£

Rio Tinto (RIO)
Director name: Lynch,Christopher
Amount sold: 13,679 @ 3,490.00p
Value: 477,397.12£

Paragon Banking Group (PAG)
Director name: Heron,John
Amount sold: 69,525 @ 477.66p
Value: 332,093.11£

Rio Tinto (RIO)
Director name: Jacques,Jean-Sébastien
Amount sold: 7,233 @ 3,490.00p
Value: 252,431.71£

Carnival (CCL)
Director name: Donald,Arnold W
Amount sold: 5,000 @ 65.57$
Value: 250,283.79$

3i Group (III)
Director name: Dunn,Kevin
Amount sold: 19,254 @ 887.61p
Value: 170,900.42£

3i Group (III)
Director name: Wilson,Julia
Amount sold: 11,409 @ 887.61p
Value: 101,267.42£

Morses Club (MCL)
Director name: Storey,Patrick
Amount sold: 23,148 @ 135.00p
Value: 31,249.80£

Cmc Markets (CMCX)
Director name: Fineberg,David
Amount sold: 11,765 @ 170.00p
Value: 20,000.50£

Cmc Markets (CMCX)
Director name: Fineberg,David
Amount sold: 11,177 @ 170.25p
Value: 19,028.84£