Director dealings: Bunzl CEO lowers stake ahead of retirement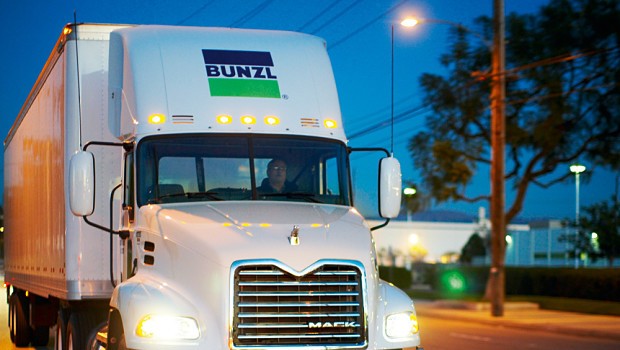 Patrick Larmon, chief executive of cleaning products supplier Bunzl's North American operations, lowered his stake in the FTSE 100 firm by 34,000 ordinary shares on Thursday, shortly after being awarded the shares as a part of the group's long-term incentive plan.
Larmon, who is set to retire from Bunzl at the end of the year after being a member since 1990, disposed of the shares at a price of 2,196.93p each for a total value of £746,956.
The distribution and outsourcing giant has seen revenues rise 7% since the start of the year.
As of 1420 BST, Bunzl shares had crawled forward 0.68% to 2,217p.
Top Director Buys
Gresham House (GHE)
Director name: Mr Anthony (Tony) Dalwood
Amount purchased: 53,552 @ 410.80p
Value: £219,992
Surface Transforms (SCE)
Director name: Mr Richard Douglas Gledhill
Amount purchased: 950,000 @ 16.25p
Value: £154,375
Surface Transforms (SCE)
Director name: Mr Richard Douglas Gledhill
Amount purchased: 850,000 @ 16.25p
Value: £138,125
Polar Capital Holdings (POLR)
Director name: Mr John Mansell
Amount purchased: 20,044 @ 539.39p
Value: £108,115
Polar Capital Holdings (POLR)
Director name: Mr Gavin Rochussen
Amount purchased: 19,456 @ 539.39p
Value: £104,944
Gresham House (GHE)
Director name: Mr John-Paul Preston
Amount purchased: 21,908 @ 410.80p
Value: £89,998
Polar Capital Holdings (POLR)
Director name: Mr John Mansell
Amount purchased: 9,500 @ 532.35p
Value: £50,573
Polar Capital Holdings (POLR)
Director name: Mr Gavin Rochussen
Amount purchased: 9,500 @ 532.35p
Value: £50,573
Interserve (IRV)
Director name: Mr Debbie White
Amount purchased: 37,100 @ 80.43p
Value: £29,840
Gresham House (GHE)
Director name: Mr Kevin Acton
Amount purchased: 4,869 @ 410.80p
Value: £20,002
Top Director Sells
Bunzl (BNZL)
Director name: Mr Patrick Larmon
Amount sold: 34,000 @ 2,196.93p
Value: £746,956
Independent Inv Trust (IIT)
Director name: Mr Maxwell C B Ward
Amount sold: 67,000 @ 754.00p
Value: £505,180
Surface Transforms (SCE)
Director name: Mr Richard Douglas Gledhill
Amount sold: 1,800,000 @ 16.23p
Value: £292,140
Independent Inv Trust (IIT)
Director name: Mr Maxwell C B Ward
Amount sold: 22,600 @ 753.00p
Value: £170,178
FDM Group (Holdings) (FDM)
Director name: Mr Roderick (Rod) Flavell
Amount sold: 2,971 @ 1,010.00p
Value: £30,007
FDM Group (Holdings) (FDM)
Director name: Mrs Sheila Flavell
Amount sold: 2,971 @ 1,010.00p
Value: £30,007
FDM Group (Holdings) (FDM)
Director name: Mr Michael (Mike) McLaren
Amount sold: 2,971 @ 1,010.00p
Value: £30,007
FDM Group (Holdings) (FDM)
Director name: Mr Andrew (Andy) Brown
Amount sold: 2,971 @ 1,010.00p
Value: £30,007