Director dealings: Boohoo.com directors buy-in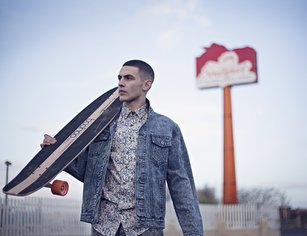 Boohoo's finance chief, Neil Catto, purchased 14,306 of ordinary stock in the firm at an average price of 174.51p on 8 December.
Following the £24,965.4 transaction, Catto was left holding 2.585m ordinary shares in the online fashion retailer, the company said in a statement.
Buying alongside him on the same day was Iain McDonald, who picked-up 25,000 shares at 173.75p for a total transaction amount of £43,438.
McDonald joined the firm on the prior 14 June as chair of its remuneration committee.
Coincidentally, both gentlemen happened to purchase just as the shares were approaching the 38.2% Fibonnaci retracement of their meteoric rise since 1 January 2015.
In the background, on 20 November analysts at N+1 Singer upgraded their recommendation on the shares from a 'hold' back to a 'buy'.
They said: "For investors wondering where all the shoppers have been, they have probably been shopping online at Boohoo [...] and will be logging in again this weekend after the UKs fashion press, bloggers, vloggers and influencers give what will inevitably be a lot of positive commentary to spring/summer lines showcased at its fashion event yesterday.
"[...] The mood of the team was very upbeat and their continuing focus on capacity solutions means risk there is being managed. After the recent 30% correction there is scope for shares to rebound."
However, N+1 Singer kept its 12-month target price unchanged at 225p.
Top Director Buys
Boohoo.com (BOO)
Director name: McDonald,Iain
Amount purchased: 25,000 @ 173.75p
Value: 43,437.50£
Cvs Group (CVSG)
Director name: Connell,Richard A
Amount purchased: 4,413 @ 893.45p
Value: 39,427.91£
Shanta Gold Ltd. (SHG)
Director name: Leslie,Luke
Amount purchased: 765,000 @ 4.25p
Value: 32,512.50£
Trinity Exploration & Production (TRIN)
Director name: Menzies,James
Amount purchased: 175,000 @ 14.90p
Value: 26,075.00£
Boohoo.com (BOO)
Director name: Catto ,Neil James
Amount purchased: 14,306 @ 174.51p
Value: 24,965.40£
Cvs Group (CVSG)
Director name: Connell,Richard A
Amount purchased: 2,500 @ 946.50p
Value: 23,662.50£
Shaftesbury (SHB)
Director name: Akers,Richard
Amount purchased: 2,000 @ 1,000.75p
Value: 20,015.00£
Easyhotel (EZH)
Director name: Christie ,Scott
Amount purchased: 16,736 @ 119.00p
Value: 19,915.84£
Ediston Property Investment Company (EPIC)
Director name: Hill,William
Amount purchased: 17,756 @ 112.00p
Value: 19,886.72£
Ediston Property Investment Company (EPIC)
Director name: Archibald ,Robin
Amount purchased: 17,756 @ 112.00p
Value: 19,886.72£
Cvs Group (CVSG)
Director name: Connell,Richard A
Amount purchased: 2,061 @ 919.53p
Value: 18,951.45£
Ediston Property Investment Company (EPIC)
Director name: Skinner,Jamie
Amount purchased: 15,000 @ 111.75p
Value: 16,762.50£
Ariana Resources (AAU)
Director name: Payne,William James Benedict
Amount purchased: 800,000 @ 1.23p
Value: 9,800.00£
Shanta Gold Ltd. (SHG)
Director name: Zurrin,Eric
Amount purchased: 200,000 @ 4.13p
Value: 8,260.00£
Ediston Property Investment Company (EPIC)
Director name: Dick,Robert
Amount purchased: 5,000 @ 111.75p
Value: 5,587.50£
Cvs Group (CVSG)
Director name: Connell,Richard A
Amount purchased: 587 @ 863.50p
Value: 5,068.75£
Cvs Group (CVSG)
Director name: Connell,Richard A
Amount purchased: 439 @ 919.53p
Value: 4,036.72£
Cenkos Securities (CNKS)
Director name: Aherne,Gerald (Gerry)
Amount purchased: 1,264 @ 101.70p
Value: 1,285.49£
Nexus Infrastructre (NEXS)
Director name: Martin,Alan
Amount purchased: 98 @ 201.00p
Value: 196.98£
Mj Gleeson (GLE)
Director name: Harrison,Jolyon
Amount purchased: 26 @ 740.00p
Value: 192.40£
Mj Gleeson (GLE)
Director name: Allanson ,Stefan
Amount purchased: 26 @ 740.00p
Value: 192.40£
Mondi (MNDI)
Director name: King,Andrew
Amount purchased: 9 @ 1,704.83p
Value: 153.43£
Zpg Plc (ZPG)
Director name: Chesterman,Alex
Amount purchased: 46 @ 329.80p
Value: 151.71£
National Grid (NG.)
Director name: Pettigrew,John
Amount purchased: 17 @ 876.07p
Value: 148.93£
National Grid (NG.)
Director name: Bonfield,Andrew R J
Amount purchased: 17 @ 876.07p
Value: 148.93£
National Grid (NG.)
Director name: Shaw ,Nicola
Amount purchased: 17 @ 876.07p
Value: 148.93£
Zpg Plc (ZPG)
Director name: Botha,Andy
Amount purchased: 45 @ 329.80p
Value: 148.41£
Barr (a.g.) (BAG)
Director name: Memmott,Andrew Lewis
Amount purchased: 24 @ 617.50p
Value: 148.20£
Barr (a.g.) (BAG)
Director name: White,Roger Alexander
Amount purchased: 24 @ 617.50p
Value: 148.20£
Barr (a.g.) (BAG)
Director name: Kemp,Jonathan David
Amount purchased: 24 @ 617.50p
Value: 148.20£
Barr (a.g.) (BAG)
Director name: Lorimer,Stuart
Amount purchased: 24 @ 617.50p
Value: 148.20£
Daily Mail And General Trust A (non.v) (DMGT)
Director name: Zwillenberg,Paul
Amount purchased: 25 @ 586.00p
Value: 146.50£
Sse (SSE)
Director name: Alexander,Gregor
Amount purchased: 11 @ 1,318.98p
Value: 145.09£
Daily Mail And General Trust A (non.v) (DMGT)
Director name: Beatty,Kevin
Amount purchased: 22 @ 586.00p
Value: 128.92£
National Grid (NG.)
Director name: Westcott,Mike
Amount purchased: 14 @ 876.07p
Value: 122.65£
Sse (SSE)
Director name: Phillips-Davies,Alistair
Amount purchased: 9 @ 1,318.98p
Value: 118.71£
Top Director Sells
Mj Gleeson (GLE)
Director name: Mills,Christopher H B
Amount sold: 205,000 @ 760.42p
Value: 1,558,870.07£
Record (REC)
Director name: Wood-Collins,James
Amount sold: 188,455 @ 47.09p
Value: 88,739.69£
Dart Group (DTG)
Director name: Heapy,Stephen
Amount sold: 12,425 @ 689.12p
Value: 85,623.16£