Director dealings: Boohoo CFO takes Barclays's advice, sells 1.55m shares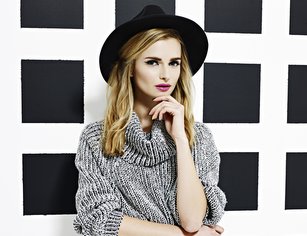 Neil Catto, chief financial officer of online fashion retailer Boohoo, disposed of 1.55m ordinary shares in the AIM-quoted firm following a downgrade to the company's stock by analysts at Barclays.
Before selling the shares at an average price of 215.09p each, Catto, a former BT and Carphone Warehouse exec, exercised an option over the shares at 25.75p a piece on Wednesday.
Boohoo's finance head collected a total of £3.34m from the transaction.
Earlier in the day, Barclays said Boohoo's valuation was no longer "standout cheap" and felt the brand was now beginning to slow as it cut its stance on the stock to 'equal weight' from 'overweight'.
The broker, which lifted its price target to 240p from 225p, said it remains constructive on Boohoo, but with the shares back to a smaller discount to ASOS and Zalando on 33x 2019 EV/EBIT, the valuation is no longer very cheap, albeit still reasonable.
In addition, it argued that growth of the Boohoo brand was slowing notably, which matters as a lead indicator of maturity and hence for the valuation multiple.
Following Wednesday's sale, the number cruncher was left holding a total interest in 626.340 shares of Boohoo.
As of 1430 BST, Boohoo shares had lost 6.42% to 204p.
Top Director Buys
Crest Nicholson Holdings (CRST)
Director name: Bell,Lucinda
Amount purchased: 11,650 @ 428.40p
Value: £49,908.60

Tarsus Group (TRS)
Director name: Mansfield,Keith
Amount purchased: 13,250 @ 299.95p
Value: £39,743.38

Thor Mining (THR)
Director name: Billing,Michael
Amount purchased: 1,142,181 @ $0.04
Value: $26,677.14

Foreign And Colonial Inv Trust (FRCL)
Director name: Hollond,Beatrice Hannah Millicent
Amount purchased: 3,500 @ 698.62p
Value: £24,451.59

Fundsmith Emerging Equities Trust (FEET)
Director name: Gruchy ,Rachel de
Amount purchased: 1,000 @ 1,267.00p
Value: £12,670.00

Ten Lifestyle Group (TENG)
Director name: Davies,Gillian
Amount purchased: 10,000 @ 100.00p
Value: £10,000.00

Ten Lifestyle Group (TENG)
Director name: Davies,Gillian
Amount purchased: 10,000 @ 98.75p
Value: £9,875.00

B.p. Marsh & Partners (BPM)
Director name: Newman,Jonathan
Amount purchased: 3,202 @ 281.00p
Value: £8,997.62

B.p. Marsh & Partners (BPM)
Director name: Foulk,Alice Hannah Daisy
Amount purchased: 3,202 @ 281.00p
Value: £8,997.62

B.p. Marsh & Partners (BPM)
Director name: Topping ,Daniel
Amount purchased: 3,202 @ 281.00p
Value: £8,997.62

B.p. Marsh & Partners (BPM)
Director name: O'Haire,Sinead
Amount purchased: 3,202 @ 281.00p
Value: £8,997.62

B.p. Marsh & Partners (BPM)
Director name: Kenyon ,Millie
Amount purchased: 3,202 @ 281.00p
Value: £8,997.62

Thor Mining (THR)
Director name: Middleton,Alastair
Amount purchased: 250,000 @ $0.04
Value: $5,839.08

Thor Mining (THR)
Director name: Thomas ,David
Amount purchased: 250,000 @ $0.04
Value: $5,839.08

H&t Group (HAT)
Director name: Smith,Mark
Amount purchased: 1,000 @ 355.00p
Value: £3,550.00

United Utilities Group (UU.)
Director name: Mogford,Steven L
Amount purchased: 23 @ 783.78p
Value: £180.27

United Utilities Group (UU.)
Director name: Fraser,Steven
Amount purchased: 23 @ 783.78p
Value: £180.27

United Utilities Group (UU.)
Director name: Gardiner,Simon
Amount purchased: 23 @ 783.78p
Value: £180.27

United Utilities Group (UU.)
Director name: Houlden,Russ
Amount purchased: 22 @ 783.78p
Value: £172.43


Top Director Sells
Kingspan Group (KGP)
Director name: Murtagh,Eugene
Amount sold: 1,000,000 @ 40.00
Value: 40,000,000.00

Boohoo.com (BOO)
Director name: Catto ,Neil James
Amount sold: 1,553,398 @ 215.09p
Value: £3,341,250.25

Intermediate Capital Group (ICP)
Director name: Keller,Philip
Amount sold: 150,000 @ 1,143.00p
Value: £1,714,500.05